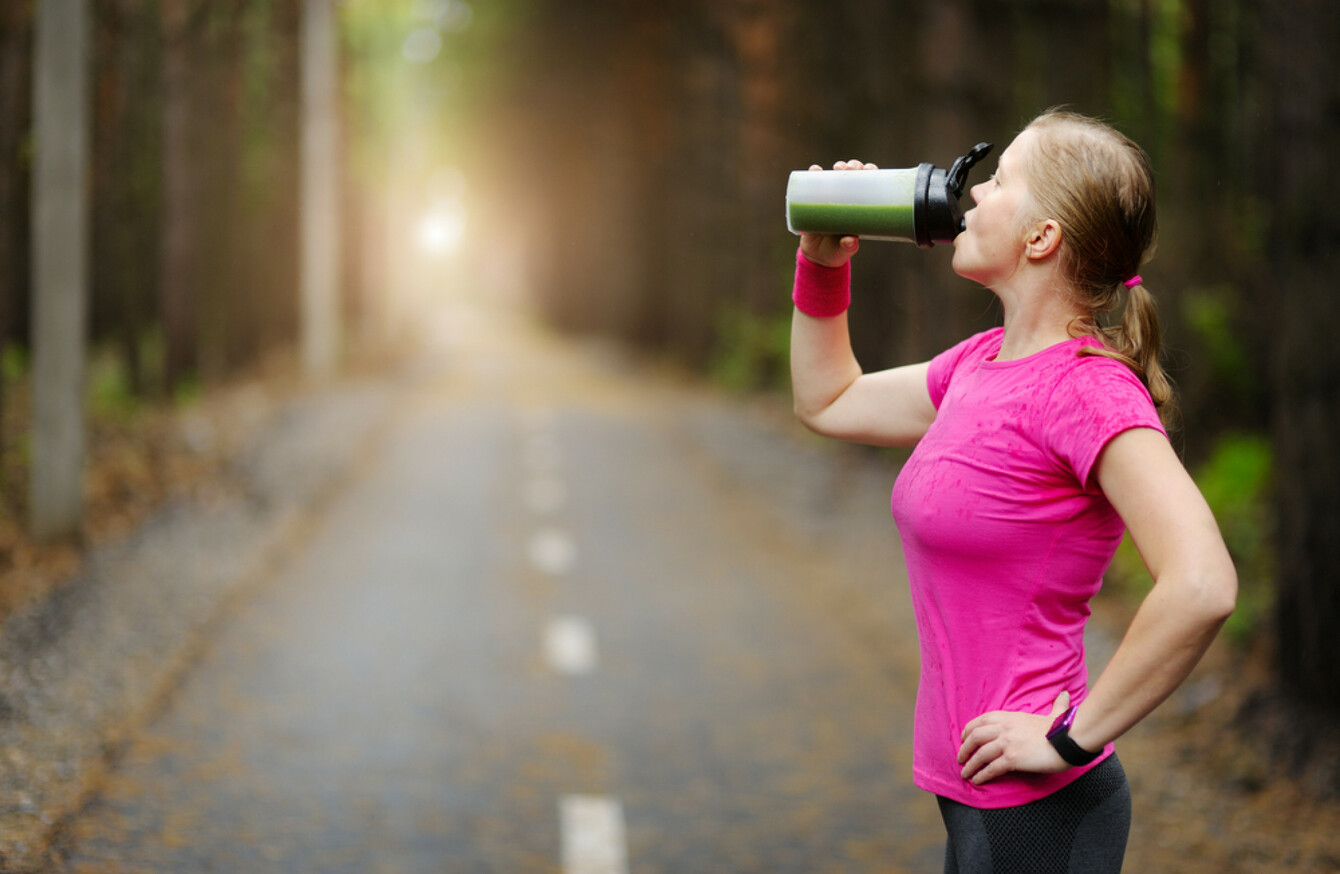 Image: Shutterstock/LMproduction
Image: Shutterstock/LMproduction
FOOD GIANT GLANBIA is planning to mooch further into the trendy world of plant-based nutrition following the successful acquisition of a US company.
In January of last year, Kilkenny-based Glanbia acquired Amazing Grass, an American outfit that specialises in making powder-based nutrition products marketed for the fast-growing 'greens' and 'superfoods' consumer categories.
On the same day, Glanbia acquired Body & Fit, an online service that sells performance nutrition products to fitness enthusiasts. It paid a combined €168.2 million for the two companies.
Amazing Grass and Body & Fit generated sales of almost €80 million for Glanbia in 2017, according to financial results announced this week.
"Both plant-based nutrition and overall (direct-to-consumer services) are in line with consumer trends and Glanbia will be investing further in 2018 in order to build on the existing brand strengths," the company said in a note attached to its full-year results.
In a conference call with investors, Glanbia group managing director Siobhán Talbot described Amazing Grass as "a strong brand in the high-growth, on-trend food category of organic, green superfoods".
"It's a growing brand that complements our overall portfolio helping us to broaden our appeal to the health conscious, lifestyle consumers that are seeking plant-based nutrition," Talbot said.
Body & Fit was described as a "step-out acquisition" for the group.
"Consumers of performance nutrition have embraced the online channel in a number of our markets. Body & Fit is a strong brand in that space. We will be investing behind it going forward," Talbot said.
Overall, Glanbia's profits jumped 55% last year to just over €329 million. The group reported a 7% increase in revenue to almost €2.4 billion, aided by a strong sales in its performance nutrition products.
Glanbia's financial performance was helped by the sale of a 60% stake in Dairy Ireland - the business behind Avonmore – to farmers group Glanbia Co-op Society. The sale generated €208.8 million for Glanbia.
Siobhán Talbot said the Amazing Grass and Body & Fit acquisition combined with the disposal of 60% of Dairy Ireland "demonstrate the ambition of the group to build on its strengths, drive future sustainable growth and deliver on our vision to be one of the world's top performing nutrition companies".
Sign up to our newsletter to receive a regular digest of Fora's top articles delivered to your inbox.
Written by Conor McMahon and posted on Fora.ie