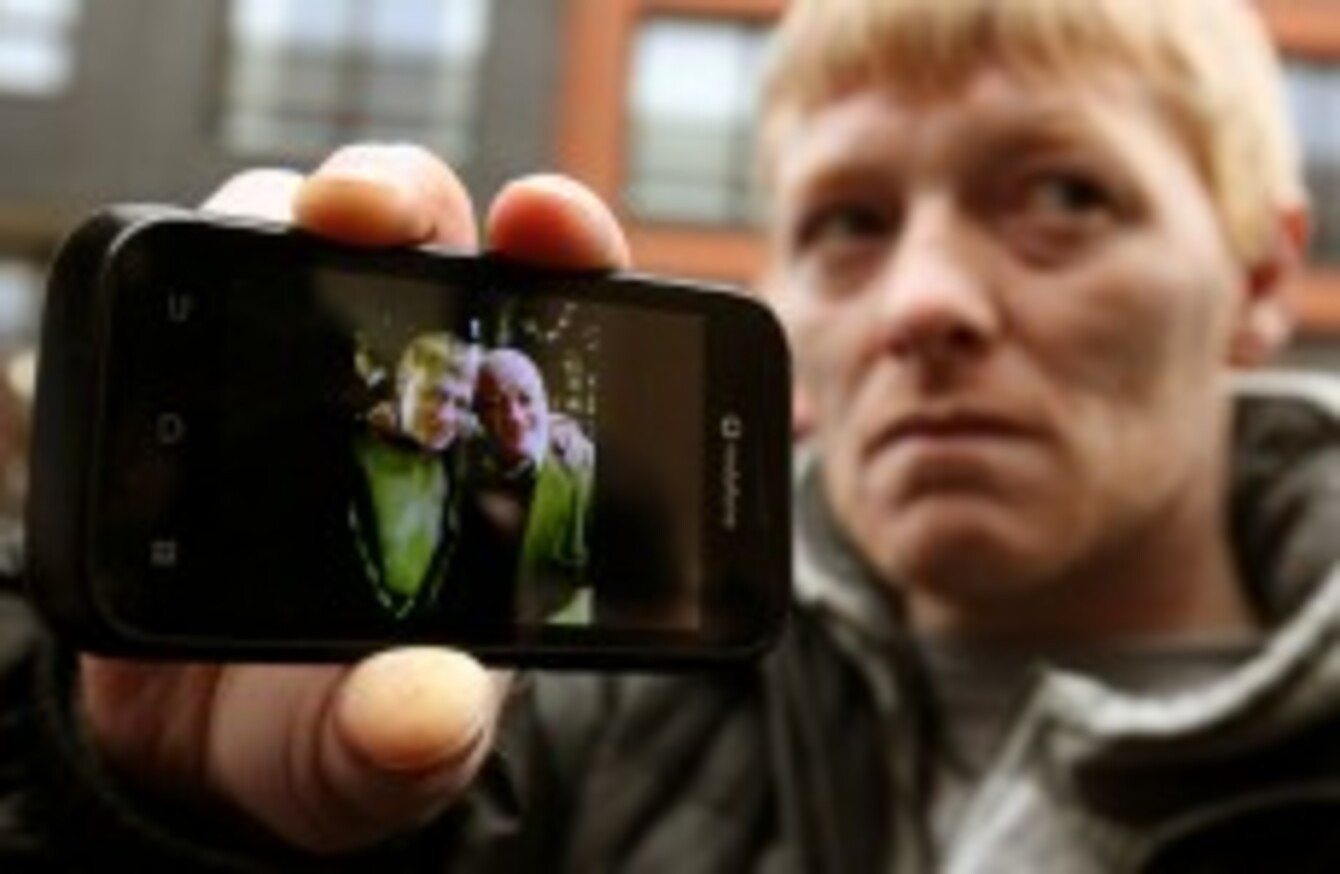 Image: Andrew Milligan/PA Wire/Press Association Images
Image: Andrew Milligan/PA Wire/Press Association Images
DESPERATELY WAITING FOR news of his father, John McGarrigle stood this afternoon at the police cordon surrounding the Glasgow pub struck by a police helicopter that tumbled out of the sky.
His father, also called John McGarrigle, had gone The Clutha on Friday night and has not been heard of since.
Police have confirmed eight deaths, without naming any of the fatalities, and have warned people to brace themselves for a rising death toll.
"We found a number we can call we can go and view the bodies, but we weren't told that before," McGarrigle told reporters, as he showed a picture on his phone of him standing with his 59-year-old father.
"As soon as I came running around and saw where they were searching I thought that's exactly where he sits — he's dead."
He told the BBC: "The realisation, and just a deep instinct… kicked in right away as soon as I heard there was an accident at Clutha. I just knew something bad had happened to him.
"When I came round and seen where the position of the helicopter [was] that was when I knew, because he sat in that spot all the time, where the copter hit.
"I am still shaking."
Emergency service workers have screened off the area, at the foot of the Victoria Bridge over the River Clyde.
People have begun to leave flowers, the bunches lined up against the wall of a hotel opposite the bar.
The venue is less than 200 metres upstream from St. Andrew's Cathedral, where a mass was held today paying tribute to those caught up in the tragedy.
Across the bridge on the south bank is Glasgow Central Mosque, which offered volunteers to help and said the place of worship had made itself available to aid the injured and emergency crews in any way it could.
This article includes reporting from AFP