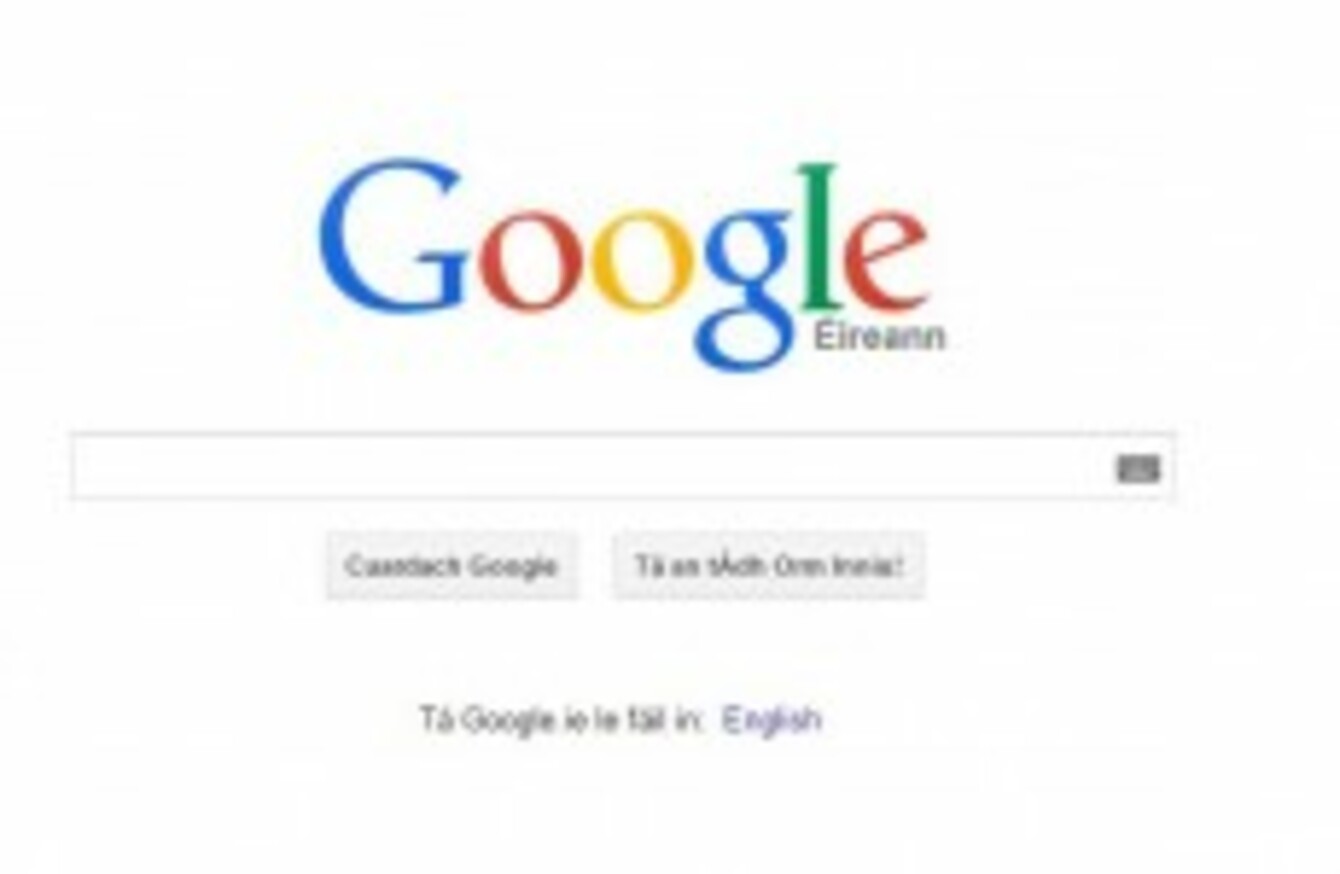 Image: Google.ie
Image: Google.ie
IRISH USERS WILL now be able to use Google's email service as Gaeilge.
More than 60,000 words and phrases were translated into Irish for Gmail, which involved Google's localisation team as well as Irish language experts and enthusiasts.
A member of Dublin's localisation team, Laura Brassil, said that the addition was "a global effort" as it involved teams from Google's campus in Mountain View, California, Zurich in Switzerland and Irish language experts who volunteered their time to make it happen.
The new addition to the service was welcomed by Irish language organisation Conradh na Gaeilge and Seachtain na Gaeilge. The Acting Manager of Seachtain na Gaeilge, Sinéad Ní Dhomhnaill, said that the move will be a "great support for businesses and individuals who wish to use more Irish in their daily lives."
It also sets a great example to other companies o how simply and how quickly quality services in Irish can be provided if they choose to do so. We hope that it will encourage other companies to make the same positive choices in the future.
To switch languages, go into settings located at the top right-hand side of your account.
The first option available will be language choice. Click on the drop-down menu and scroll down to find Gaeilge. Remember to click on 'Save Changes' at the bottom.
Gmail is available in 71 different languages and has more than 425 million active users worldwide.
- Originally published 3.30 pm