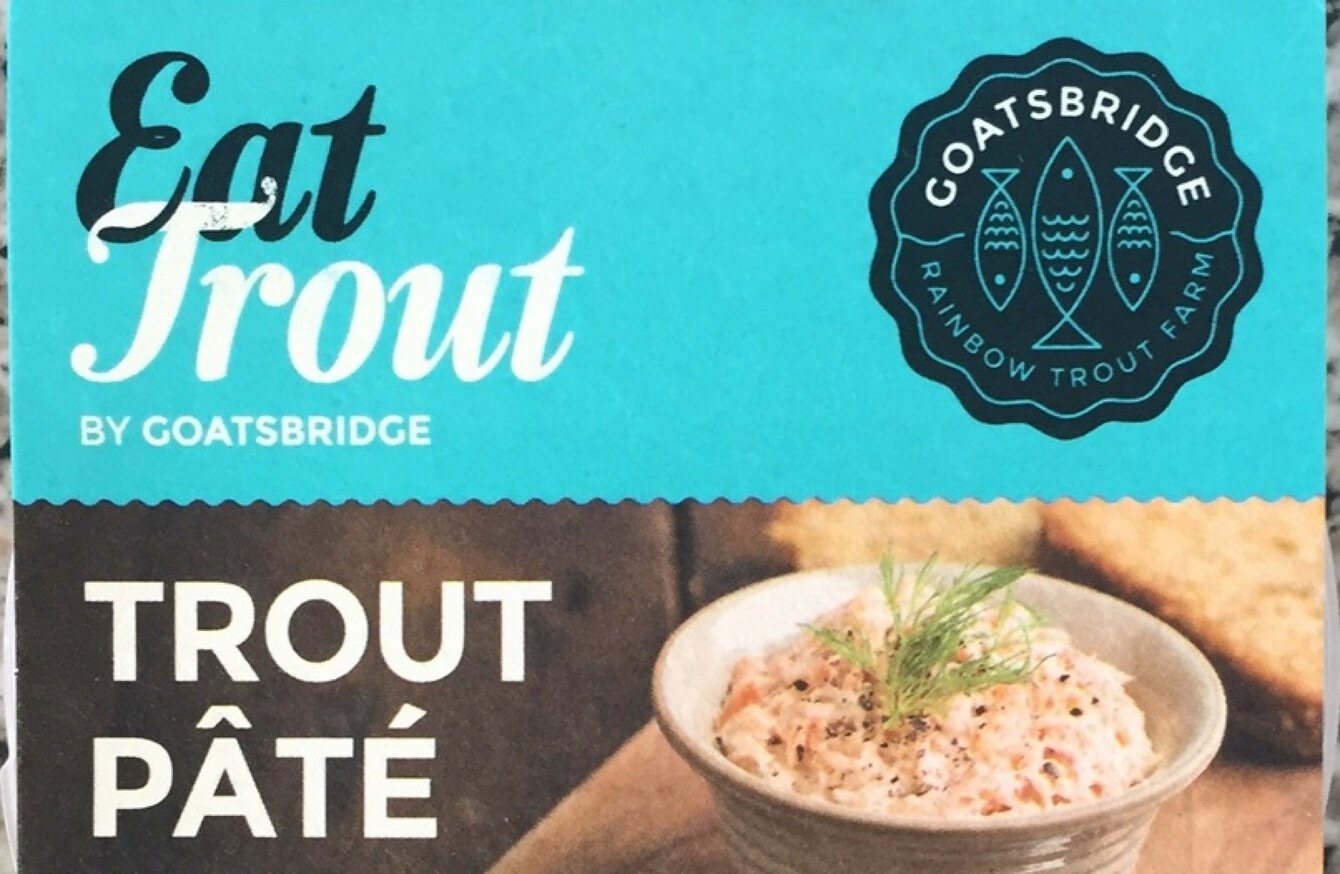 A RECALL HAS been ordered of a batch Goatsbridge Trout Paté due to a Listeria detection.
Goatsbridge is recalling the batches of Trout Paté with the batch code P054717 and the use-by date of 6 December 2017.
This is due to the detection of Listeria monocytogenes in this batch.
Goatsbridge products are available for purchase online and in major supermarket chains across Ireland.
Listeria can cause diarrhoea, fever, headache and muscle pain in a very short period. There have been very few cases of listeria in Ireland recorded to date.
Point-of-sale recall notices will be displayed in stores which sold the implicated batch.
The FSAI announced the recall on its website this afternoon.