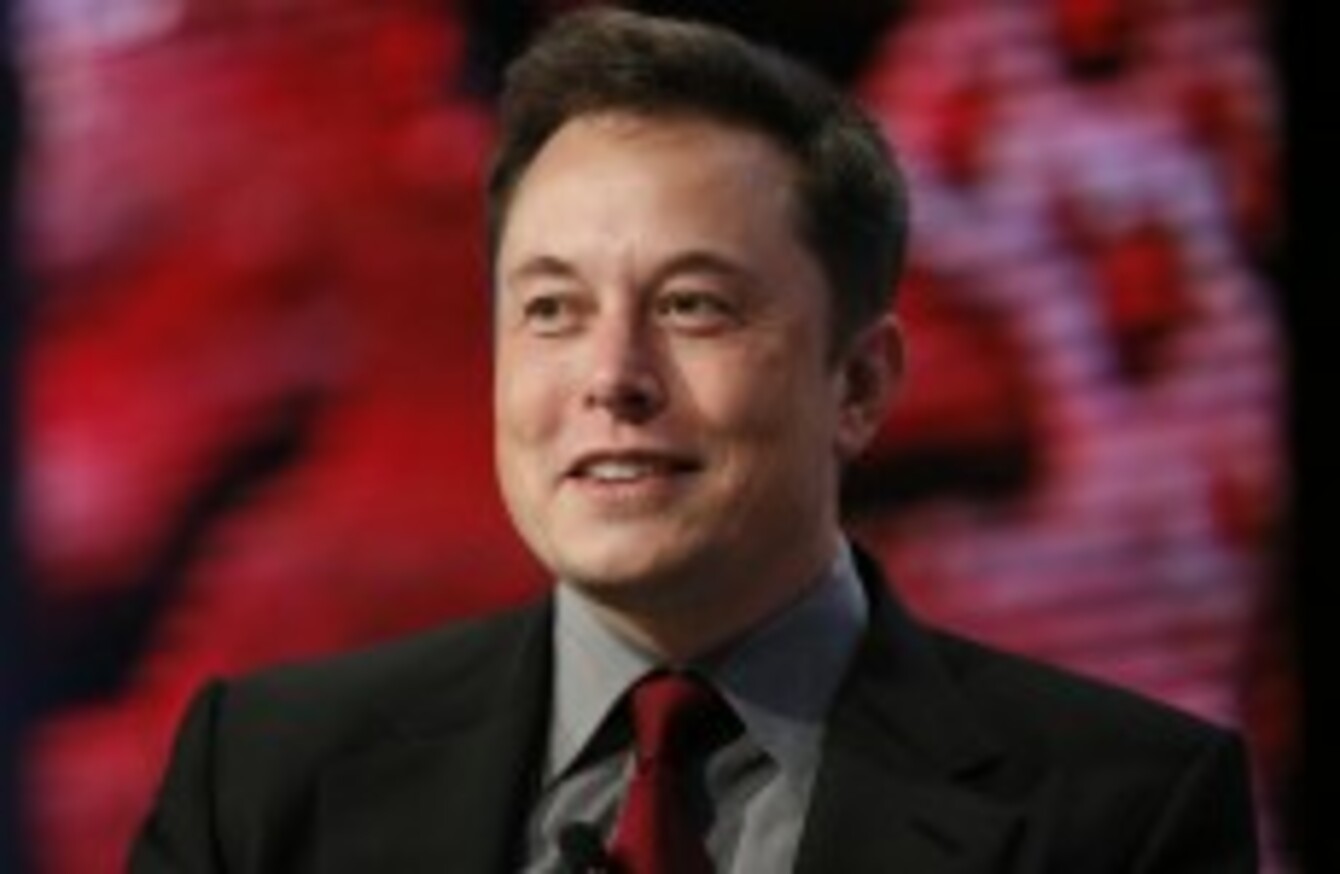 Elon Musk, Tesla Chairman and SpaceX CEO.
Image: AP/Press Association Images
Elon Musk, Tesla Chairman and SpaceX CEO.
Image: AP/Press Association Images
GOOGLE IS CLOSE to investing $1 billion in SpaceX according to numerous reports.
The potential deal was first reported by The Information who say it is seen as a step towards developing satellites that would beam low-cost internet to billions around the world.
The Wall Street Journal says the investment would value the Elon Musk owned SpaceX at $10 billion.
Musk has spoken before about the idea of launching a satellite network to provide internet access. He told Bloomberg Businessweek that the plan would do two things, speed up the general flow of internet data and provide low-cost access to the billions with no connectivity.
Google has also been building up its space credentials. The internet giant recently paid €930 million to lease a historic Navy air base in San Francisco for use in projects involving aviation, space exploration and robotics.
They've also acquired several smaller firms that are working on satellite technology and robotics.
SpaceX has become one of the foremost players in the commercial space-flight arena, resupplying the International Space Station on numerous occasions with Nasa currently without its own reusable craft.
SpaceX most recent successful ISS restocking mission saw the company trial a new launch method that would see its rocket boosters landing before being reused. Rocket boosters used in launches are usually jettisoned into the sea and are not reusable.
SpaceX almost pulled it of with the below video showing how the rocket booster reached the floating barge off Florida but broke apart on landing
https://vine.co/v/OjqeYWWpVWK