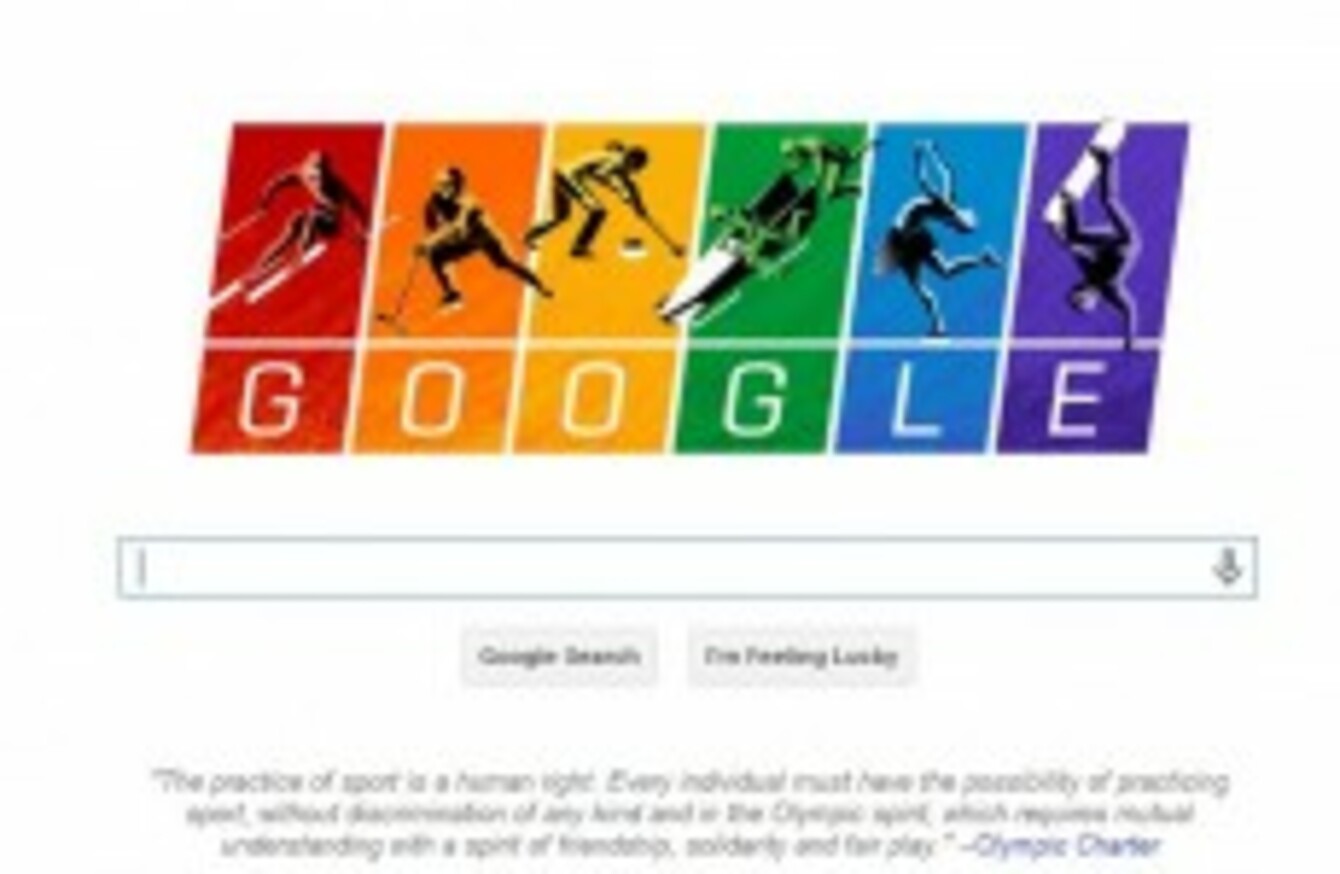 Image: Google
Image: Google
WITH THE WINTER Olympics set to get underway in Sochi today, Google has taken a pointed stand against Russian anti-gay laws.
The search giant unveiled their new homepage doodle late last night, with the colouring taking its cue from a gay pride flag.
Under night the silhouettes of athletes is a passage from the Olympic charter, which is expressly against discrimination.
""The practice of sport is a human right. Every individual must have the possibility of practicing sport, without discrimination of any kind and in the Olympic spirit, which requires mutual understanding with a spirit of friendship, solidarity and fair play."
Gay rights have become a hot-button issue around the games, as the country stands firm on controversial laws that prohibit homosexual "propaganda".
Yesterday, UN Secretary General Ban Ki-Moon condemned the persecution of gay people in Russia, while International Olympic Council president Thomas Bach also tacitly criticised the Russian stance on Monday.
"We stand against any kind of discrimination for whatever reason," he said.