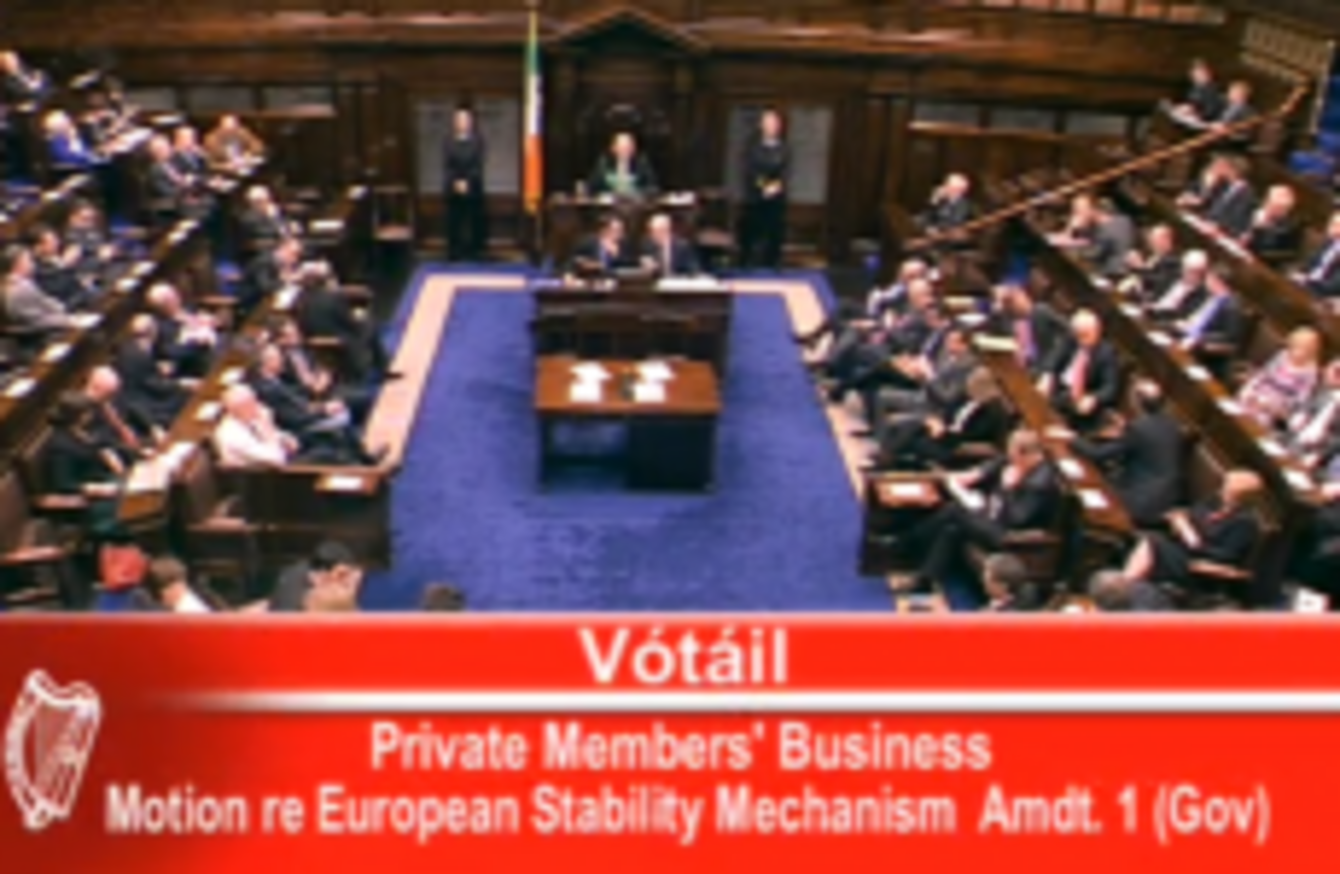 THE GOVERNMENT has defeated a Sinn Féin motion in the Dáil which would have mandated it to seek amendments to the European Stability Mechanism.
The Sinn Féin TDs, led by Pearse Doherty, had tabled a motion which would have seen the government look for renegotiations to the ESM Treaty, which will establish the permanent bailout fund in July.
Specifically, the government would have been forced to look for an amendment which would remove ratification of the Fiscal Compact, which will go to referendum in Ireland later this year, as a prerequisite for accessing bailout funds.
Introducing the motion to the Dáil last night, Doherty said the government "continues to have a veto over the ESM" and described the provision requiring prior ratification of the fiscal compact as its "blackmail clause".
"Unfortunately they know that without this, the prospect of winning the referendum on the Austerity Treaty is next to impossible," he said.
The government parties tabled an amendment to the motion which removed this requirement, and instead gave the government a free hand to pursue the ratification of the European Stability Mechanism through its own means.
The revised motion was then passed by 83 votes to 38, with TDs voting along party lines. Former Labour deputy Tommy Broughan voted with the opposition in opposing the amendment and the motion that followed.
Separately this morning, TDs voted in favour of a new Bill to overhaul the Motor Tax system in line with the provisions of the Budget. That legislation now goes forward to the Seanad for consideration.