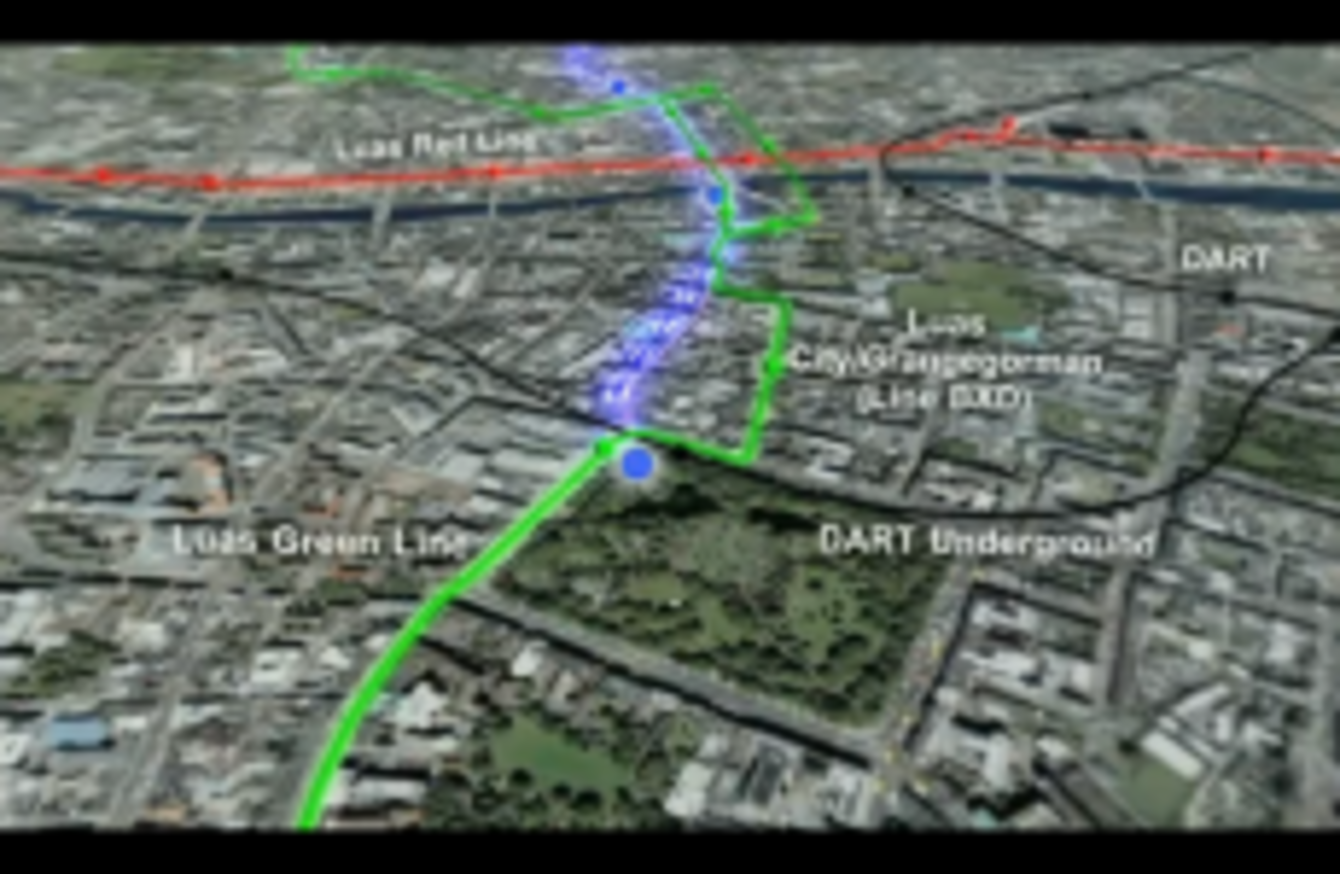 THE TÁNAISTE HAS insisted that the Metro North project has not been cancelled and that it will "be back on the table again" when the country's financial situation improves.
As part of the capital spending announcements yesterday, it was confirmed that the Metro North rail project would be shelved indefinitely as capital spending on transport projects will be cut by half over the next five years.
The project, which it was estimated could cost more than €2.5 billion, was to link the airport to the city centre at St Stephen's Green on a 15.7 kilometre route.
Already €200 million was spent on preparatory works according to Labour TD Tommy Broughan who said that it was "money down the drain" and warned that the government could be sued by the two companies who qualified for the final stages of the procurement competition.
He went on to describe the decision as "dreadful" and criticised the Minister for Transport Leo Varadkar for not seeking private funding for the project.
The TD for Dublin North East said in a statement:
It is dreadful that the meticulous planning of Metro North by the Railway Procurement Agency and Fingal County Council and of the DART Interconnector by Irish Rail and Dublin City Council has been discarded and allowed to go to waste.
But speaking on RTÉ's Morning Ireland Tánaiste Eamon Gilmore insisted that the money had not been wasted and the project would be reconsidered when the country's financial situation had improved.
"When we get out of the financial hole, projects like Metro North will be back on the table again," he insisted, adding: "We don't have the money now."