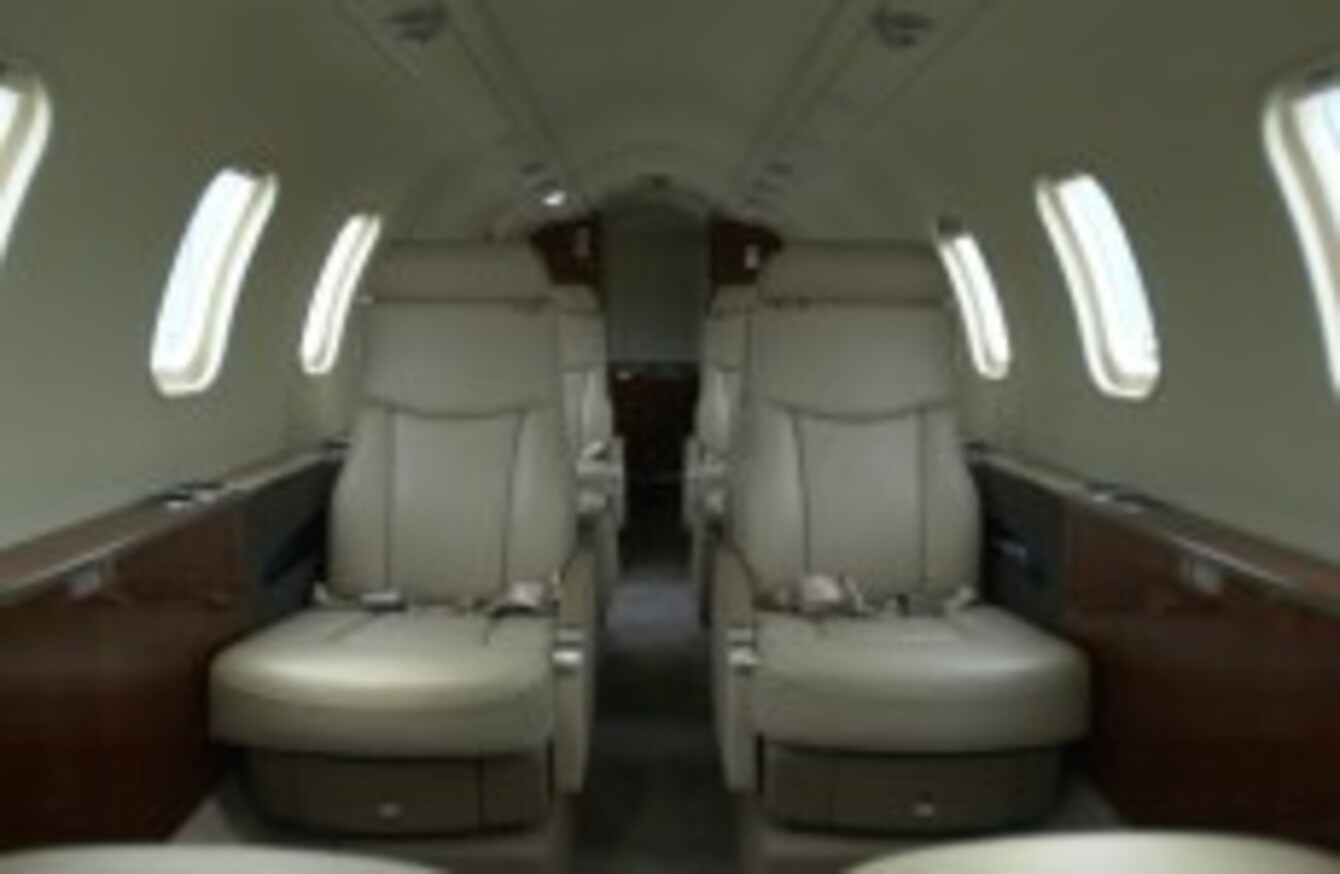 The inside of the Government's Learjet
Image: Photocall Ireland
The inside of the Government's Learjet
Image: Photocall Ireland
THE LATEST FIGURES on use of government jets shows there has been an increase in the number of flights between Ireland and either Brussels or Strasbourg in the first five months of 2013, compared with the same period last year.
The rise coincides with Ireland's presidency of the European Union, which began in January.
20 flights have been made between Baldonnel aerodrome and the two main EU administrative bases in the year to date, compared to 10 in the first five months of 2012.
Of the European trips this year, 8 have been made on the Gulfstream IV craft – which was acquired in 1991 and can carry up to 14 people. 12 round-trips were on board the Government's Learjet, which carries just 7 people, and is used mainly for short-haul flights.
File photo of the Government's Learjet, pictured at Baldonnel in late 2003 (Image: Photocall Ireland)
Taoiseach Enda Kenny has been on board for five of the EU-related trips  made since the start of the year, with the Tanáiste and other ministers also making use of the aircraft. Under Government rules, the Taoiseach must sign-off on use of the planes before any journey can be made.
Commenting on release of the stats today, Defence Minster Alan Shatter said he believed the figures revealed that the jets would "continue to provide the Government with an independent, flexible and effective air transport service to assist it in meeting its international obligations".
I am confident that the Service will continue to be managed to ensure its efficiency and cost effectiveness.
Each hour of flying time costs the state an estimated €1,940 for the Learjet, and around €3,270 for the Gulfstream.
A total of 34 trips have been made aboard both aircraft since the start of this year. 25 were made in the first five months of 2012.