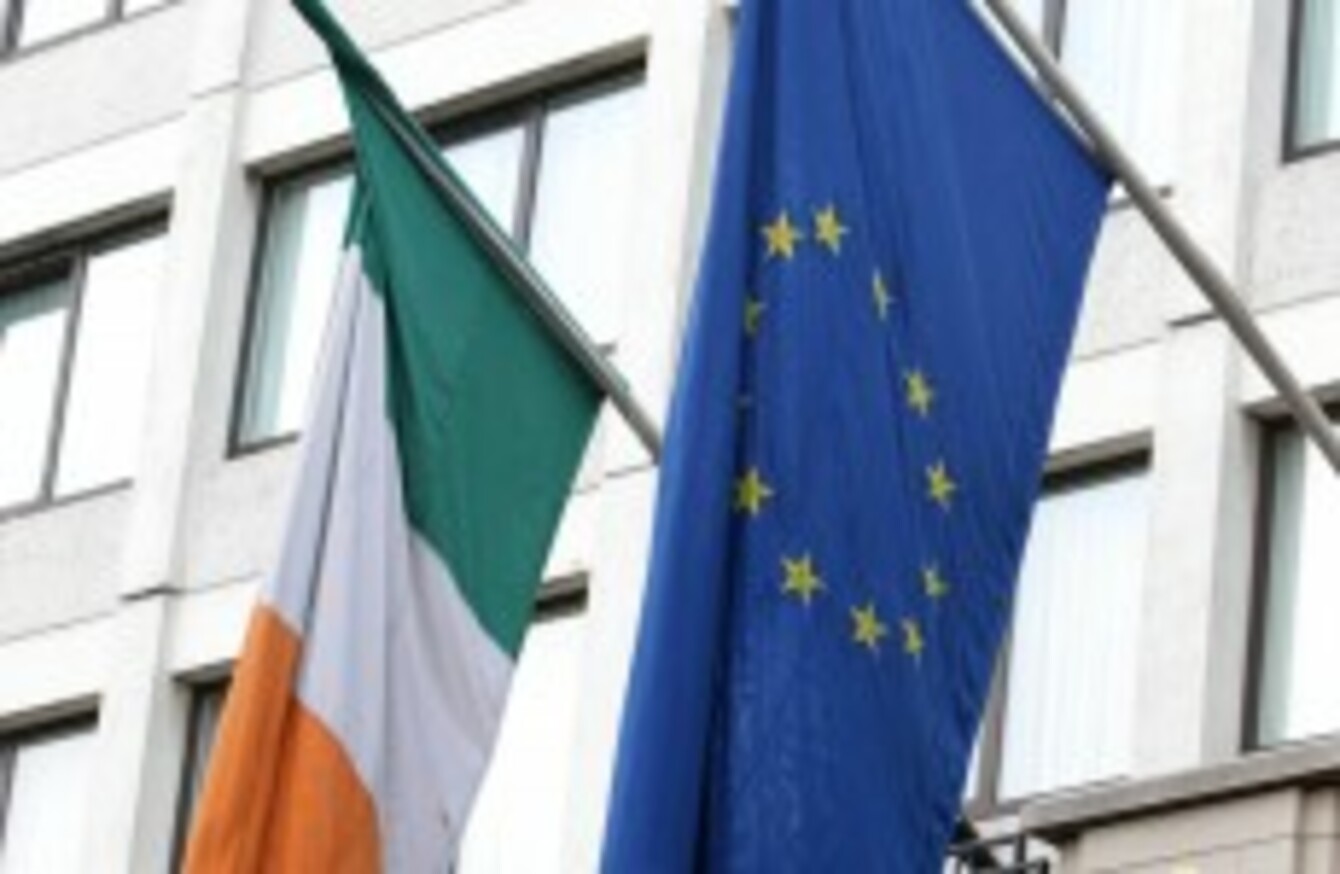 Image: Niall Carson/PA Wire/Press Association Images
Image: Niall Carson/PA Wire/Press Association Images
THE GOVERNMENT WILL seek to formally ratify the European Stability Mechanism (ESM) Treaty today after the Supreme Court ruling yesterday which said that the treaty is not incompatible with the constitution.
The court's seven judges yesterday refused to grant an injunction that had been sought by the independent TD Thomas Pringle who claimed the power of the European Union's permanent bailout fund was unconstitutional.
He had been seeking to put the ESM to a referendum.
The fund, which will replace the European Financial Stability Facility next year, will now be a step closer to being formalised when Ireland deposits what is known as the instruments of ratification with the General Secretariat at the EU Council in Brussels today.
The process is a formal expression by the State of its consent to a treaty that it has earlier signed. The legislation which provides for the ESM was passed through the Dáil on 20 June.
A separate part of Pringle's legal challenge to the ESM is seeking clarification from the European Court of Justice as to whether the treaty is compatible with EU law.
Last week the Supreme Court referred three questions to the ECJ concerning the ESM and its compatibility with existing treaties, a move which Pringle welcomed.
The German Constitutional Court is also currently considering a challenge to the ESM's legality with opponents arguing that the bailout fund would limit the German Bundestag's (parliament) power to say how taxpayer money is spent.
The court is expected to rule in September.
The ESM can only come into effect when it has the approval of Germany.