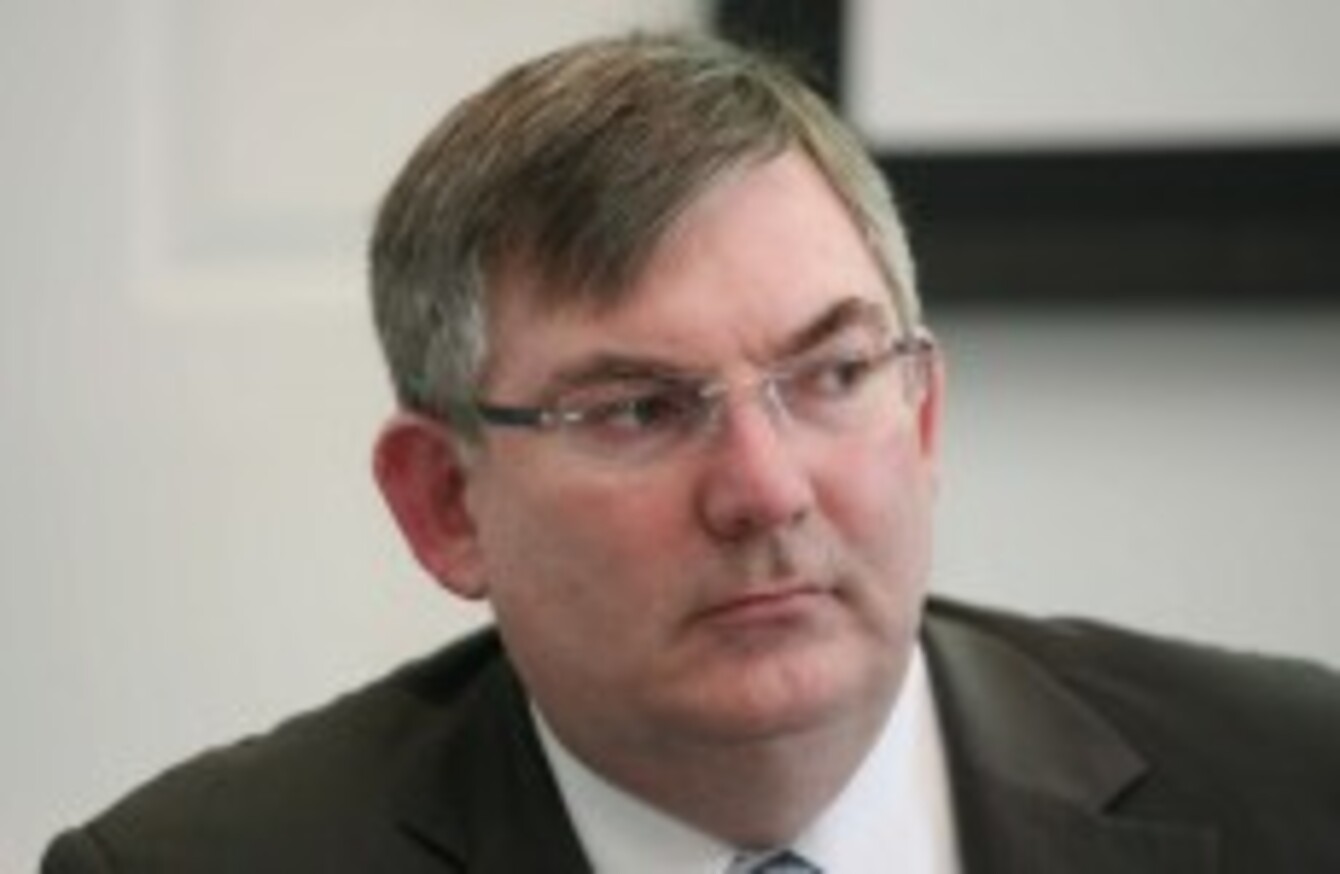 Kevin Cardiff, the former secretary-general of the Department of Finance, who has been nominated for the European Court of Auditors by the government
Image: James Horan/Photocall Ireland
Kevin Cardiff, the former secretary-general of the Department of Finance, who has been nominated for the European Court of Auditors by the government
Image: James Horan/Photocall Ireland
The government has refused to intervene over the appointment of Kevin Cardiff to a top EU job, saying that it is up to the "relevant committee in the European Parliament" to scrutinise his nomination.
Minister for Social Protection Joan Burton this morning refused to be drawn on whether the government had reservations over the appointment of Cardiff to the European Court of Auditors.  Cardiff was the secretary-general of the Department of Finance when the €3.6 billion accounting error took place.
Speaking to Morning Ireland, Burton said that Cardiff received the nomination following discussions between "Finance and the Tanaiste and the Taoiseach":
"Mr Cardiff has been nominated and after that it goes to the relevant committee in the European Parliament and it will be for that group to scrutinise his nomination for the post," she said.
Burton added that she expects the committee will scrutinise the nomination "very carefully".
The Minister echoed comments made by Michael Noonan last night who emphasised that while the government nominated Cardiff, it is now the responsibility of the committee to assess his suitability.
The role is usually a 6 year term with a salary of over €180,000, plus expenses, allowances and a generous pension.
Earlier this week an EU official hit out at Cardiff's nomination, saying that the departmental error should rule him out of consideration for the job.  Several Irish MEPs and backbench TDs have also criticised the nomination.