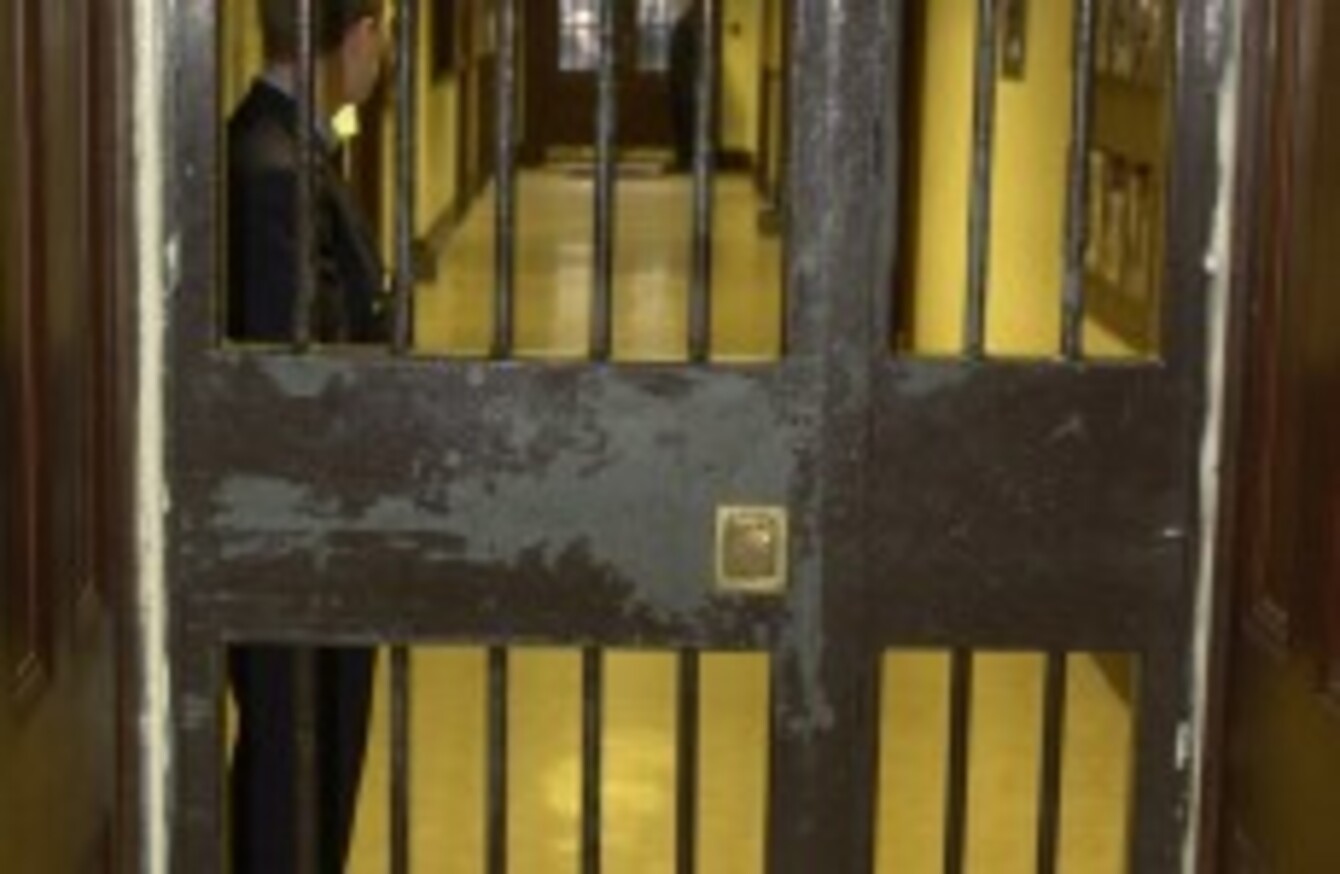 Inside Mountjoy Prison
Image: Eamonn Farrell/Photocall Ireland
Inside Mountjoy Prison
Image: Eamonn Farrell/Photocall Ireland
SUB-STANDARD PRISON conditions need to be addressed by the Government, the Irish Penal Reform Trust has said.
The IPRT said today that it is also calling on the Government to commit to specified timeframes in bringing Irish prison conditions in line with international standards.
It was responding to the Outcomes Report of Ireland's first hearing under the UN Universal Periodic review.
Measures to address overcrowding, slopping out, violence, and the lack of effective complaints and monitoring mechanisms were recommended by 17 of the 48 member states present at the hearing, which took place in the Palais des Nations in Geneva this morning.
Fourteen member states recommended that the government ratify the Optional Protocol to the UN Convention against Torture and Other Cruel, Inhuman or Degrading Treatment or Punishment (OP-CAT).
The IPRT is asking the government to put in place an effective independent complaints mechanism for adult prisoners and children held in St Patrick's Institution, which is required before Ireland can ratify the OP-CAT.
Speaking today, Liam Herrick, Executive Director of the IPRT said:
While we very much welcome the unequivocal acceptance by Government of all the recommendations on prison conditions, this is not the first time that an Irish government has committed on the international stage to addressing these issues. What we need now are specific plans, which are adequately resourced and linked to concrete timelines.
He said the IPRT believes that for as long as prisoners have to slop out in overcrowded conditions, the State is leaving itself open to legal action by prisoners.
He added that the IPRT is "disappointed" at the government's failure to address directly the recommendation to extend the remit of the Ombudsman for Children to accept individual complaints from the children held in St Patrick's Institution.
We also need the new Government to act on its commitment in the Programme for Government to build the long-promised National children Detention Centre at Oberstown in Lusk, and to bring an end to the imprisonment of children in St Patrick's Institution.
There were 4,257 people in prison custody in Ireland on 5 October 2011.
There were 1,014 incidents of violence in 2010, which was 2.5 per day for a population of 4,300 – a 25 per cent increase since 2009.
Slopping out
On 17 December 2010, 1,003 men were required to slop out in Irish prisons, while a further 1,866 were required to use the toilet facilities in the presence of others.
On 26 January of this year, there were 250 prisoners on 23-hour or more lock-up (for reasons of protection); 26 on 22-23 hour lock-up; 164 on 20-22 hr lock-up (including 57 in St Patrick's Institution) and 60 on 18-20 hr lock-up.
In a statement, a Department of Justice spokesperson said the government is "committed to the elimination" of slopping out in prisons, adding that 72 per cent of cells currently have sanitation facilities. He said that upgrade works are currently under way in one wing of Mountjoy, and an extension to the Midlands Prison due to open next year will add to the number of cells with sanitation.
Regarding those cells without toilet facilities, the Department said:
The Irish Prison Service also has toilet patrols in operation until late evening in Mountjoy, Cork and Limerick Prisons with staff rostered to provide this function after final lock in the evenings. Prisoners requesting to use toilet facilities after these times are accommodated where possible. The possibility of extending toilet patrols is being further examined by the Irish Prison Service.