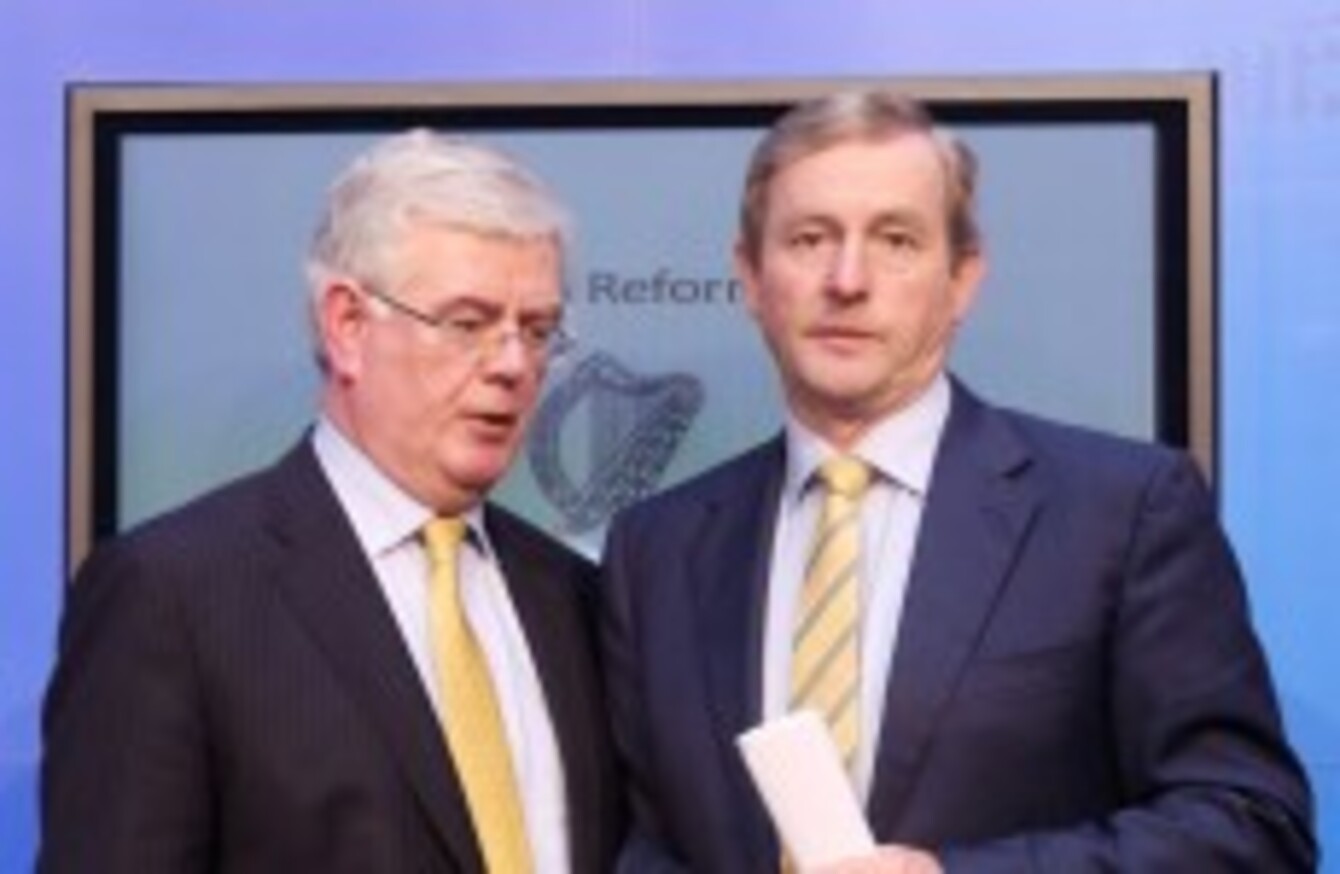 Tánaiste Eamon Gilmore and Taoiseach Enda Kenny
Image: Sam Boal/Photocall Ireland
Tánaiste Eamon Gilmore and Taoiseach Enda Kenny
Image: Sam Boal/Photocall Ireland
THE GOVERNMENT HAS pledged to publish legislation to extend free GP care and ban the use of sunbeds by people under 18 before the end of the year as it released its legislative programme for the autumn this afternoon.
There have been suggestions in recent days that the government will seek to announce the extension of free GP to all under-5s in the Budget.
Today's legislative agenda pledges to publish legislation extending the publicly funded GP service that currently exists but it does not specify for whom.
The bill from the Department of Health is one of 30 that the government is saying it will publish this autumn with it also committing to publishing a bill to abolish severance payments for outgoing ministers and to reform the party leaders' allowance regime.
At present independent TDs are entitled to €41,000 of unvouched payments every year to carry out their work.
A new law from the Department of Health – the Public Health Sunbeds Bill – will also be published with the aim of regulating the use of sunbeds and ban their use by people under 18.
Three government departments will publish separate legislation to amalgamate the National Consumer Agency and the Competition Authority; the Human Rights Commission and the Equality Authority; and the Railway Procurement Agency and the National Roads Authority.
Leglislation to reform local authorities – ahead of the local eelctions next year – as well as new laws to deal with the problem of pyrite and to give powers to the new water body, Irish Water, are also promised.
With the Constituency Commission due to report its findings on the redrawing of Ireland's European Parliament constituency boundaries at the end of the month, legislation will also be published to give effect to those changes.
"This programme outlines the details of 30 Bills the Government will publish before the end of 2013. We also confirm that the Government has published 139 Bills since taking office in March 2011 and the Oireachtas has enacted 124 in that time," the Government Chief Whip Paul Kehoe said in a statement today.