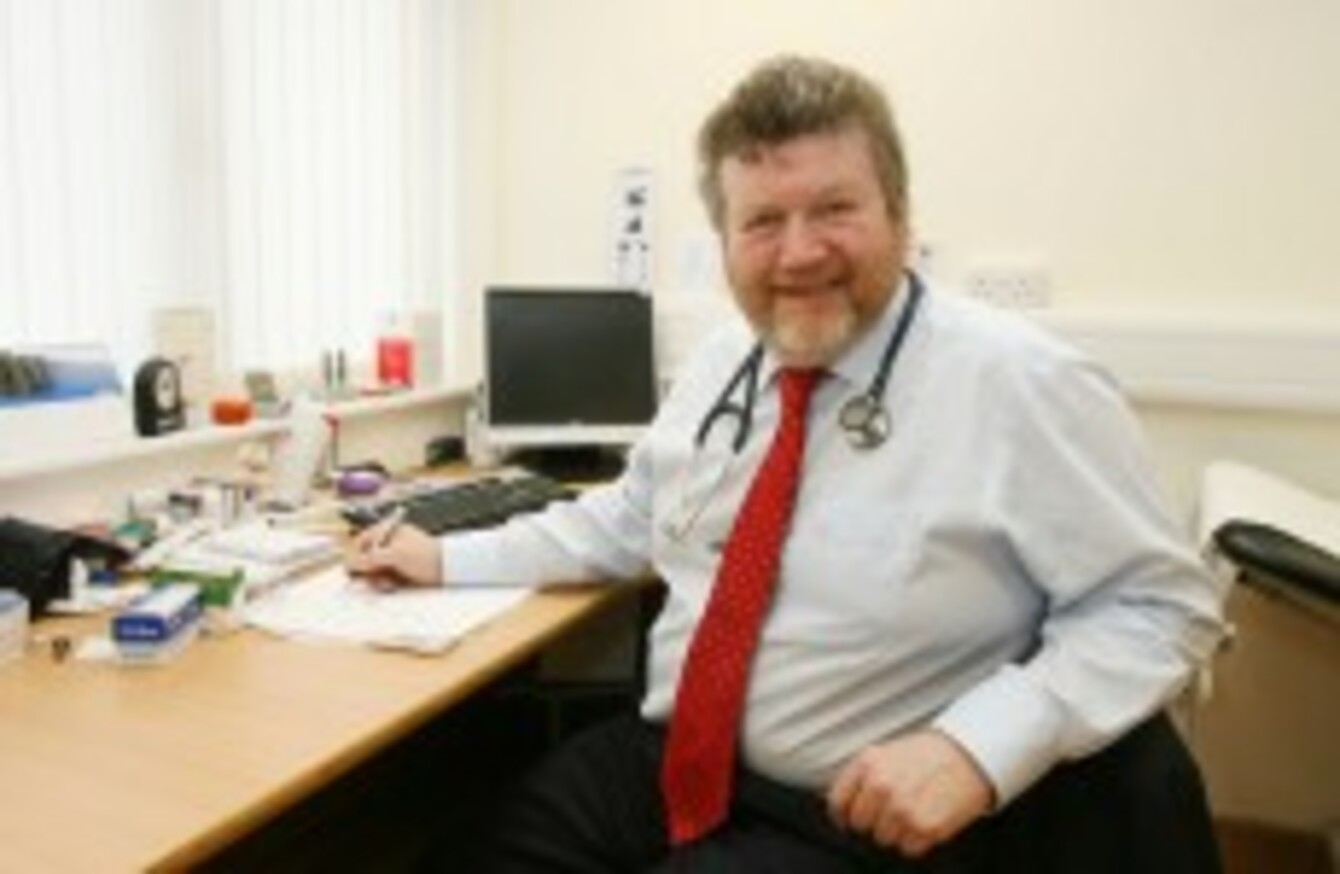 Image: James Horan/Photocall Ireland
Image: James Horan/Photocall Ireland
DOCTORS SAY THEY are close to "breaking point" because of government cuts.
The National Association for General Practitioners (NAGP) has warned that the reduction in their budgets is severely undermining primary care and GP services.
The NAGP says that this will be the "fourth such cut since 2010, which will result in an overall reduction of €160 million to GPs over four years".
"GP services are now at breaking point. General practices in Ireland are coming under a dramatic surge and increase in pressure caused by the increased number of patients. On top of this we have seen swingeing cuts that reduce our ability to treat patients," warned Dr Patrick Crowley, GP speaking ahead of this weekend's National Association for General Practitioners (NAGP) conference in Portlaoise.
"These further cuts could see the closure of many GP practices and will mean that patients won't be able to access GP care locally," he added.
Irish research has shown that 92 per cent of medical cases are managed directly by GPs, which reduces the workload and service pressures on already-overstretched secondary care services.
Dr Crowley believes "that up to eight per cent of GP practices could close in the face of these cuts and will inevitably mean that patients will face waiting lists, have to travel for GP care and that out of hours and emergency services will be severely affected".