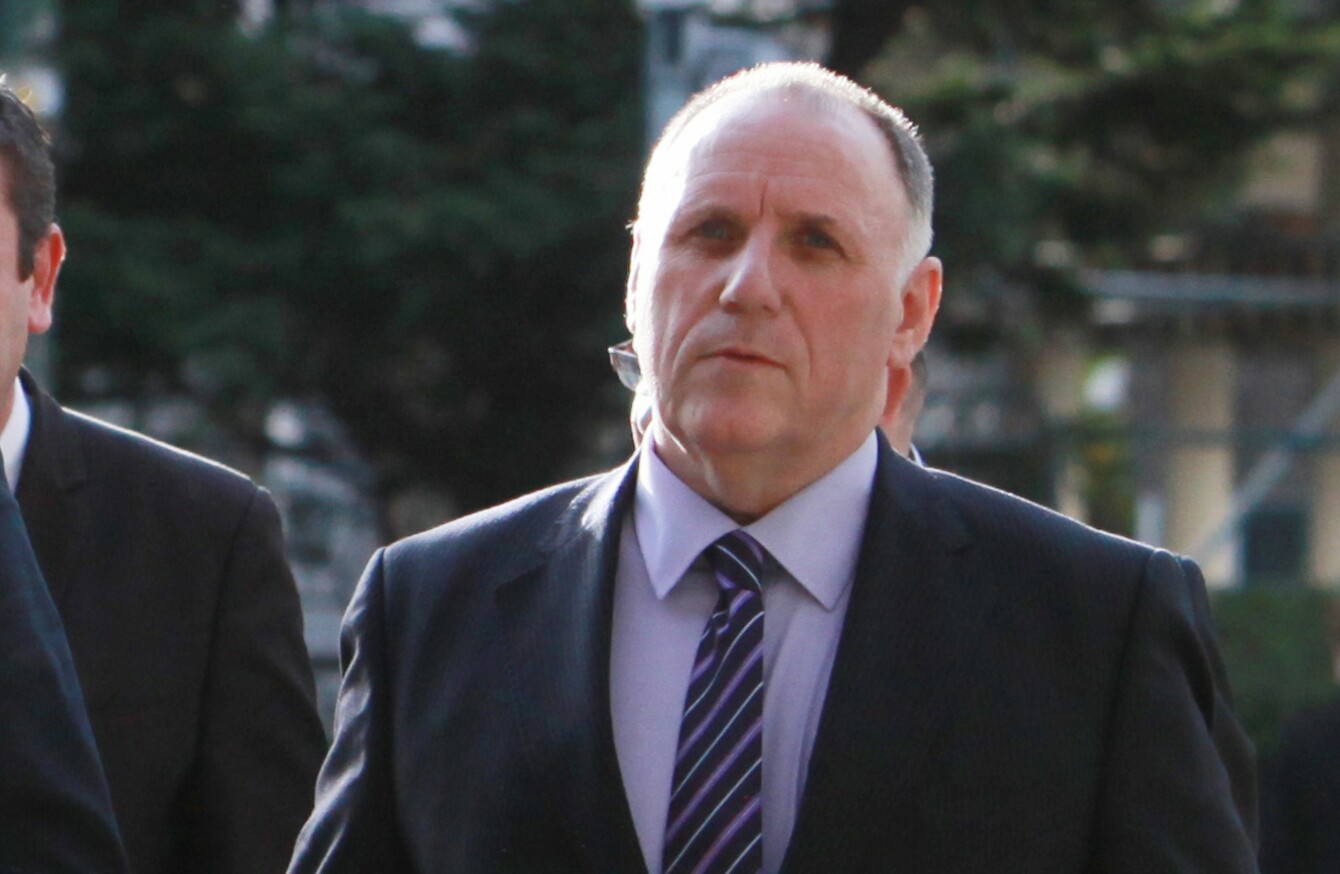 Image: RollingNews.ie
Image: RollingNews.ie
Updated at 5.40pm
GARDA SERGEANTS AND inspectors have been advised to accept Labour Court recommendations on pay, meaning no strikes will take place this month.
In a statement this evening, the Association of Garda Sergeants and Inspectors said it had recommended to its members to accept the proposals.
The 2,080 AGSI members will be balloted on Monday 21 November with a final result due early next month.
No strike days will be held this month as a result.
The news comes as the general secretary of the Garda Representative Association (GRA) Pat Ennis today survived a motion of no confidence tabled earlier this week.
The motion, proposed on Monday, was debated by the association's central executive committee today. The final result was 16-25.
Monday's meeting saw six members of the 31-strong committee walk out of the board room after they were told the motion would not be heard until after a presentation on the Labour Court recommendations they received last Thursday.
At the same meeting, the decision was made to suspend the three strike days planned in November, pending a ballot of members on the proposals.
Rank-and-file gardaí have been expressing frustration with their association over the last few days, after an internal row broke out Thursday, ahead of the Labour Court recommendations.
The officer board of the GRA – its top officials – had announced, without the approval of the rest of the committee, that 18 units were being asked to report for duty on the first day of the strike.
The committee had previously voted on, and rejected, this proposal, but in a meeting that morning, garda management had heaped on the pressure and the board agreed to the concession in order to facilitate a contingency plan.
This last-minute announcement caused anger among members on the ground, and calls for those at the top to resign from their positions. Ennis was ratified as general secretary at the end of September this year – at the same conference the GRA announced its four strike days.
A number of CEC representatives had been mandated by their members to vote in favour of the motion of no confidence today. The GRA has declined to comment on the motion.
With the vote now out-of-the-way, the committee will be focused on the ballot, which they aim to have out by 14 November. A result is expected by the end of the month.
With reporting from Cormac Fitzgerald