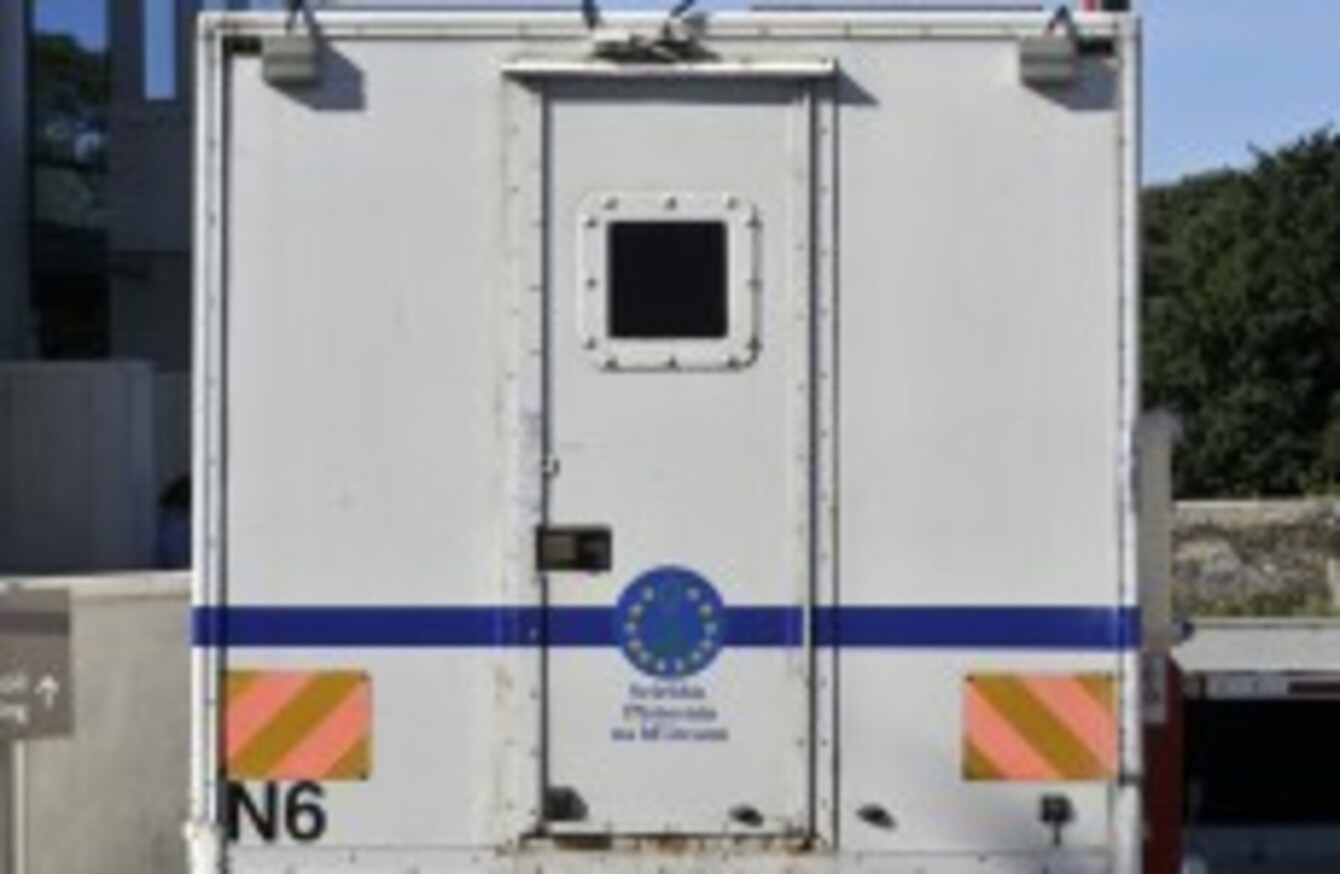 Image: Photocall Ireland
Image: Photocall Ireland
THE GARDA RESPRESENTATIVE Association has called on the Minister for Justice to clarify why a prisoner convicted less than a year ago of killing a garda was already serving his sentence at a low-security facility.
The GRA's query comes after the prisoner in question, 25-year-old Martin McDermott, escaped from Loughan House in Co Cavan yesterday.
He was serving a seven-year sentence for the manslaughter of Garda Gary McLoughlin in December 2009 at the time of his escape. He has since been arrested in Derry.
The GRA has called for the introduction of higher penalties for killing a garda in order to better protect gardaí while on duty, and wants Minister Alan Shatter to launch a full inquiry into why McDermott was being held at the Co Cavan facility.
"We are asking the minister to examine who made the decision to transfer this newly convicted prisoner to a low security prison," said GRA president Damien McCarthy. "And how does this act as a deterrent to others?"
"We believe we have the support of all law-abiding citizens. Gardaí are expected to maintain high standards; we ask that society protects and supports us equally. This is not too much to ask."
The organisation says that not all murders "are equal" and that longer sentences should be used as a deterrent against killings such as the death of Marioara Rostas, whose body was recently recovered in the Wicklow mountains. Investigators said she suffered an "appalling death".
"Not all murders are equal; some should attract lengthier prison sentences to act as a deterrent. We propose that judges should be given greater latitude for the sentences permitted for the most horrific crimes – and minimum sentences should be imposed."
Meanwhile, Fianna Fáil's justice spokesperson Dara Calleary TD described the escape as "utterly disgraceful" and called for an immediate investigation into the circumstances of the prisoner's disappearance. He said that it was "intolerable that a person convicted of killing a garda would be detained in a low-security prison".
Calleary said he hopes that Minister Shatter can present a preliminary report on an investigation to the Dáil next week.
The Department of Justice told TheJournal.ie this afternoon that the minister "has sought a full report from the Director General of the Irish Prison Service".
"The report will cover the full details as to how and why he was transferred from a closed prison to an open centre and the circumstances surrounding his absconding from Loughan House," a department spokesperson said.