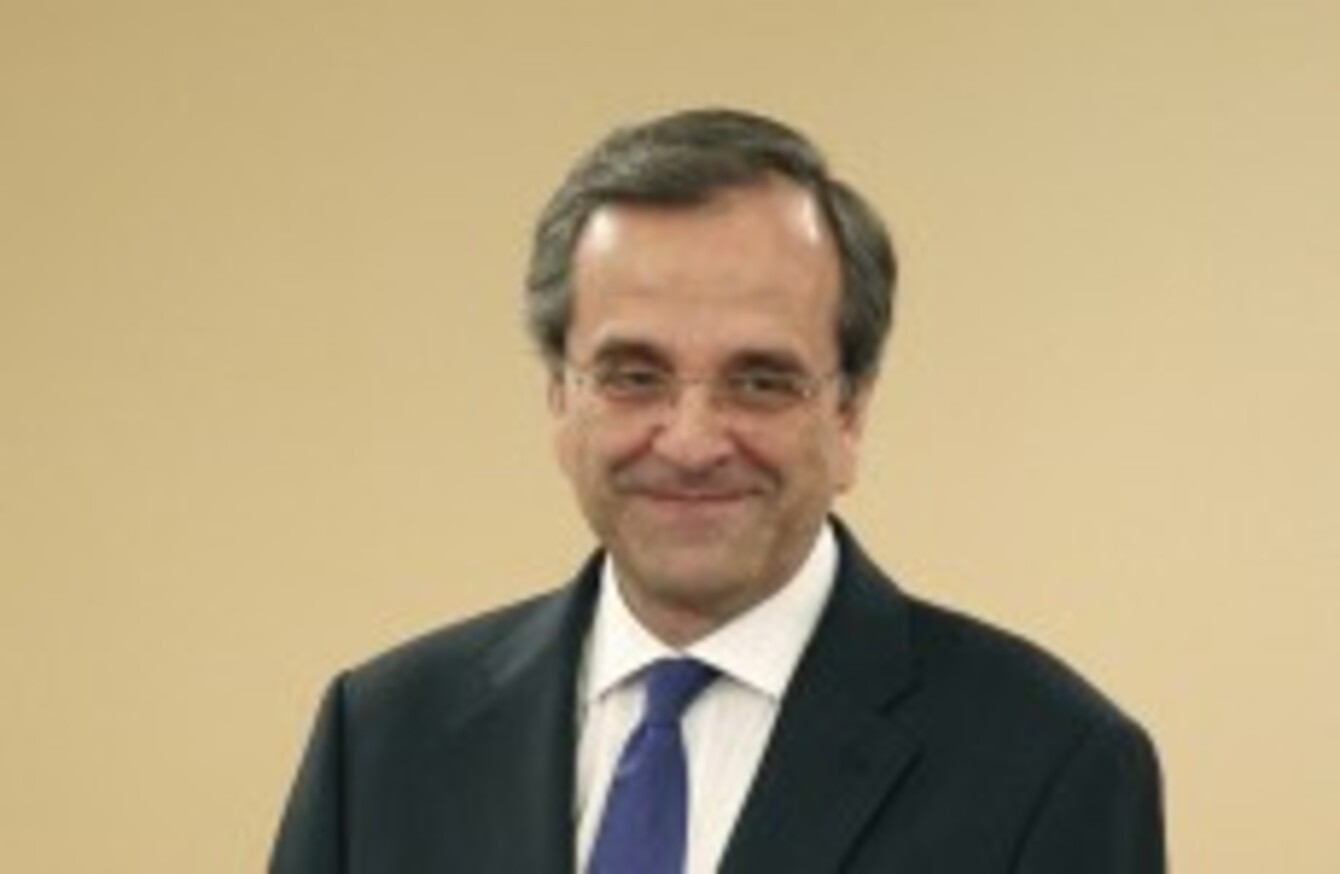 Image: Petros Giannakouris/AP/Press Association Images
Image: Petros Giannakouris/AP/Press Association Images
DID GREECE BREACH the rules of its EU/IMF loan agreement?
A new report suggests so. According to the Bangkok Post, a report from a mission of creditors to Athens, as well as data from the country's outgoing financial minister, George Zannias, said the country breached the rules by hiring staff in the public sector – 70,000 of them in two years.
Details of the report, released yesterday, were published in the Greek newspaper To Vima.
RTE reports that Greece was bringing in the new staff onto local councils, although the country had been legalising rules to reduce the number of staff in the public sector.
The news comes as an EU/IMF audit is due to take place in the country.
Critical meeting
Greece's new prime minister was released from hospital today, two days after undergoing eye surgery that will prevent him from travelling to a European Union summit in Brussels this week.
The meeting will be critical for Greece, coming just a week after its new coalition government was formed.
Antonis Samaras underwent an operation to repair a detached retina on Saturday, and his doctors have said he will have to remain at home for several days to recover.
The country's incoming finance minister, Vassilis Rapanos, meanwhile, was still in hospital after being admitted on Friday following a collapse hours before he was due to be sworn in to office. The hospital said over the weekend that his condition was improving.
The bouts of illness led to the postponement of a visit to Athens today by the heads of the county's debt inspectors known as the Troika: the European Commission, European Central Bank and IMF.
Summit
Samaras has appointed Foreign Minister Dimitris Avramopoulos to lead the Greek delegation at the June 28 – 29 summit.
Samaras' government, comprised of his New Democracy conservatives, their long-time socialist rivals PASOK and the small Democratic Left party, issued a policy statement on Saturday outlining changes it would like to make to the terms of its international bailout agreement with other EU countries and the International Monetary Fund.
The changes include repealing certain tax hikes, freezing public sector layoffs and extending by two years the mid-2014 deadline for tough austerity measures.
But the government will still have to find other ways to make savings, as it tries to reform its economy and continue receiving funds from its rescue loans.
Latest figures
The latest figures released by the finance ministry today showed that the budget deficit for the first five months of the year was better than expected, standing at €10.87 billion instead of the target of €12.89 on a modified cash basis.
Revenue, however, was below target with the state budget net revenue standing at €19.666 billion, €926 million short of the targeted €20.592 billion, due in part to lower domestic consumer demand and lower tax revenues.
- Additional reporting AP