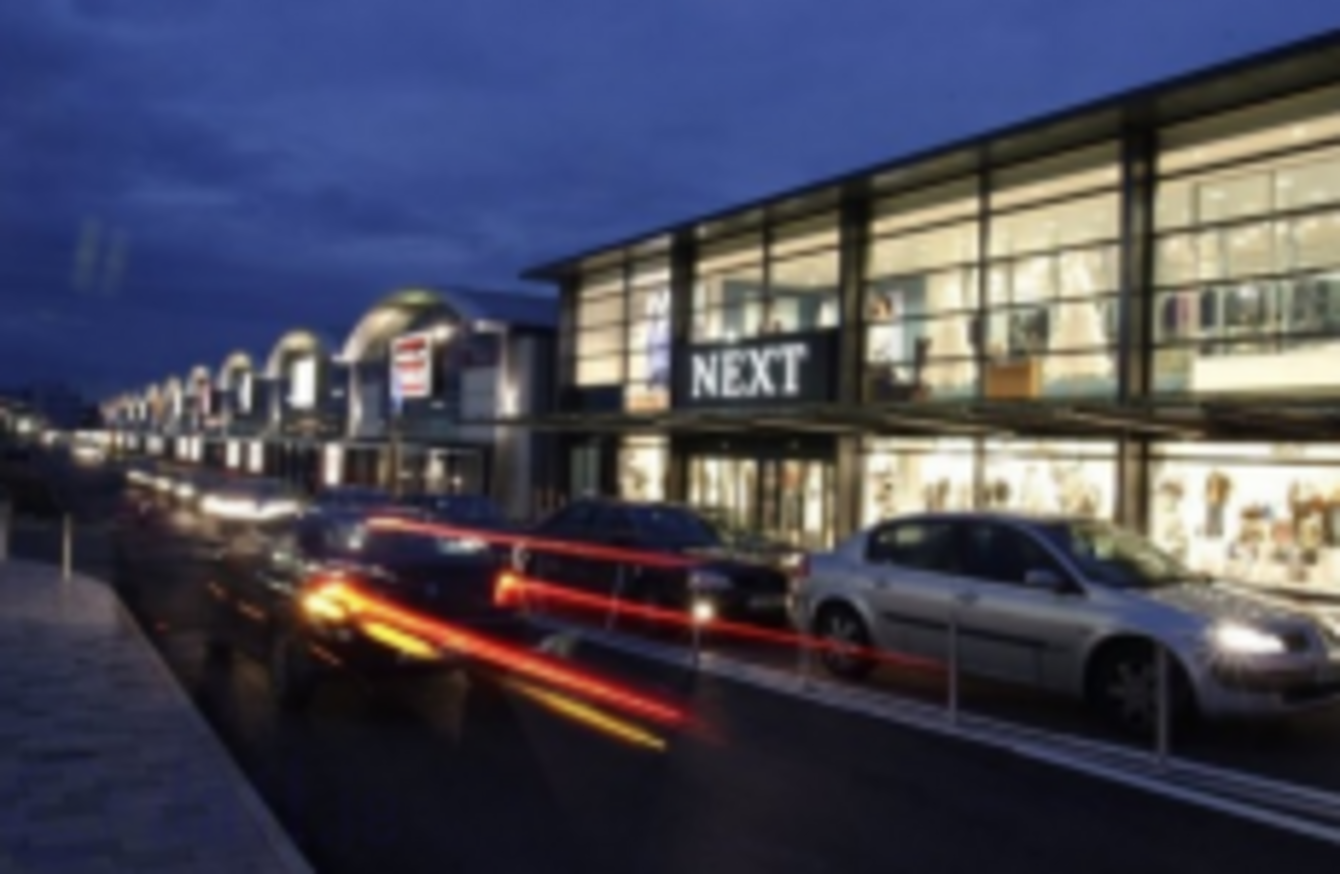 Westend Shopping Park, Blanchardstown
Westend Shopping Park, Blanchardstown
THE FIRST COMMERCIAL property fund to set up in Ireland is taking in nearly €53 million a year in rent about 15 months after launching on the stock market.
The Green Real Estate Investment Trust (REIT) told investors today it had finished its €375 million buyout of the so-called "sapphire portfolio" of commercial properties at George's Quay, George's Court and Westend Shopping Park in Blanchardstown.
Together the properties are worth over €23 million a year to the company in rent – about half of which would come from several buildings at George's Quay.
Meanwhile, the shopping centre on Dublin's outskirts will be returning about €7.3 million a year in rent and includes retailers like Next, Gap and Lidl.
The company said it had also completed its €23 million buyout of another office block in Dawson St, Dublin which was "one of (the city's) most prime CBD redevelopment opportunities".
The sapphire portfolio was put under the hammer after a court battle between Ulster Bank and developers the Cosgrave brothers, who sued the lender for €250 million after claiming they were signed up for unsuitable financial products.
The case ended in a stalemate earlier this year and shortly afterwards it was announced the properties were sold to Green, which now owns 17 buildings worth €758 million.
Big money going on commercial property
Nearly 90% of the company's property is in Dublin, where office rents have gone up 28% over the last 12 months and analysts have said prices could return to their pre-boom peaks by the end of 2017.
Green became the first listed real-estate trust set up in Ireland after new laws were brought in that allowed the companies to do their business without paying any corporate tax.
Since then, there has been a buying binge from several REITs including later entrants Hibernia and the Canadian-backed Irish Residential Properties, which earlier this year bought the largest-ever portfolio of apartments to be sold in Dublin for €211 million.
Green has raised nearly €700 million in two investment drives after launching on the share market last year.