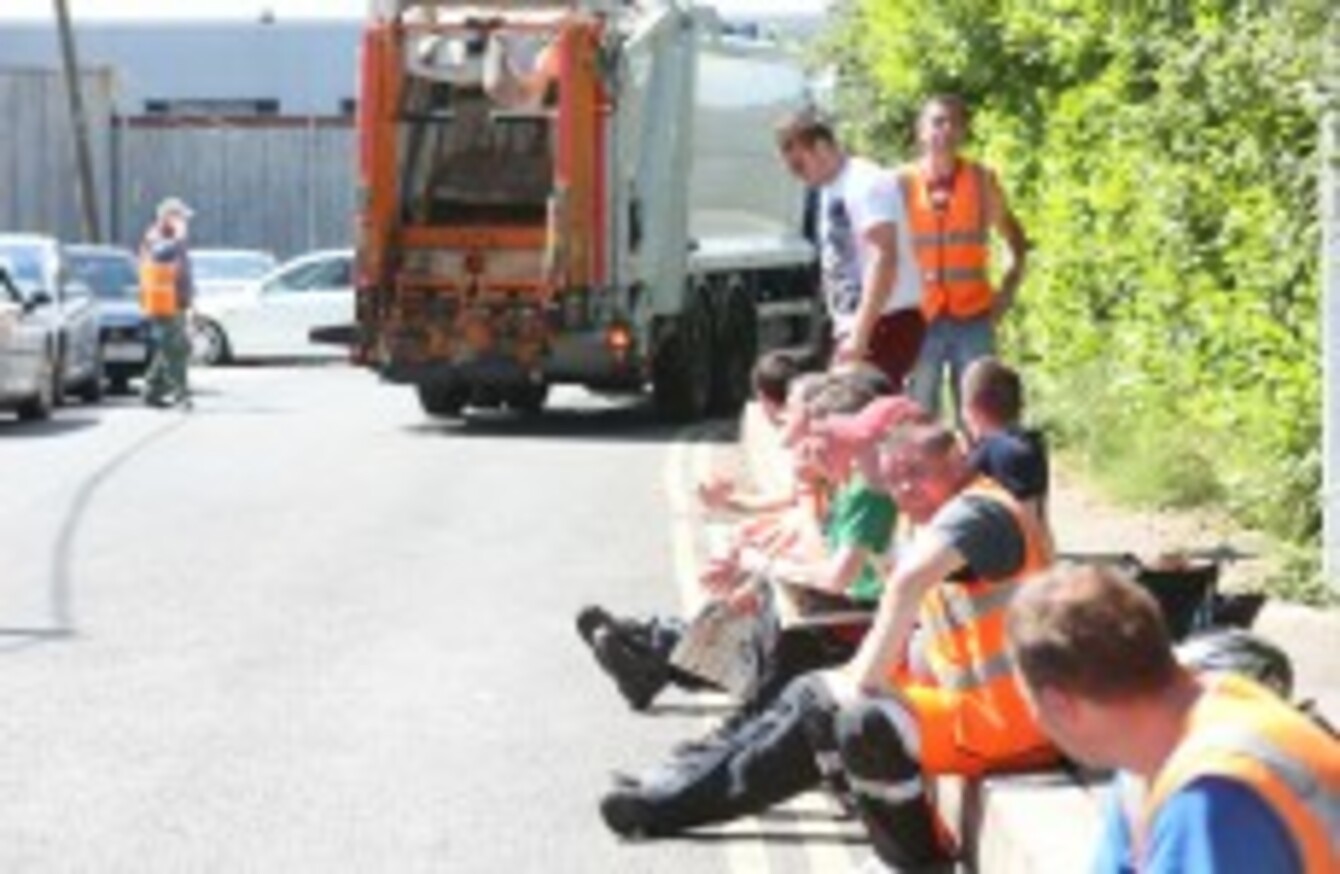 Image: Sasko Lazarov/Photocall Ireland
Image: Sasko Lazarov/Photocall Ireland
THE SIPTU TRADE union has strongly rejected accusations from management at Greyhound that striking workers are effectively jumping in front of vehicles at its plant in Clondalkin.
Around 70 workers at the waste company have been maintaining pickets at its Clondalkin HQ and its Knockmitten plant in West Dublin since 17 June in a dispute over pay. The firm is continuing to operate, employing temporary agency workers on a reduced pay rate.
In a statement today, Greyhound said that serious health and safety issues had arisen over the past two weeks "with striking workers suddenly & deliberately walking across the path of moving vehicles, standing too close to moving vehicles or obstructing their egress and entry".
We have factual evidence of this and of striking workers abusing their own Greyhound colleagues, third party contractors and suppliers entering and exiting our premises and generally behaving in a highly intimidatory manner.
The company says that some contractors and employees "are now afraid to make an appearance for work and some have requested to work from the safety of their own homes" as a result of the behaviour.
However, SIPTU Organiser Henry O'Shea said he entirely rejected the claims being made by the company.
"Absolutely not," he said, adding that management had "created a bottleneck" at the entrance to the Clondalkin premises by placing vehicles around it.
"They're funnelling traffic into a bottleneck, so they've caused this situation themselves."
Investigation
Gardaí are currently investigating an incident at the plant yesterday when a SIPTU shop steward was hit by a van at the entrance.
The man was taken to hospital for treatment to minor injuries and released in the early hours of this morning.
O'Shea, who saw what happened, said he had also nearly been hit by the vehicle, and that his union colleague had been sent "flying".
"I was very shook by the time I got home last night," O'Shea said of the incident, adding that he had been asked to attend his local garda station this evening to make a statement on the matter.
Greyhound say they are also co-operating with gardaí:
Yesterday an incident occurred, when a privately owned vehicle driven by the spouse of an employee, was allegedly involved in an incident, whilst they tried to exit the premises and return to their family home.
"The vehicle in question allegedly came into contact with one of the picketers. We will be investigating this internally and fully cooperating with the Gardaí on this matter to ascertain the facts…"