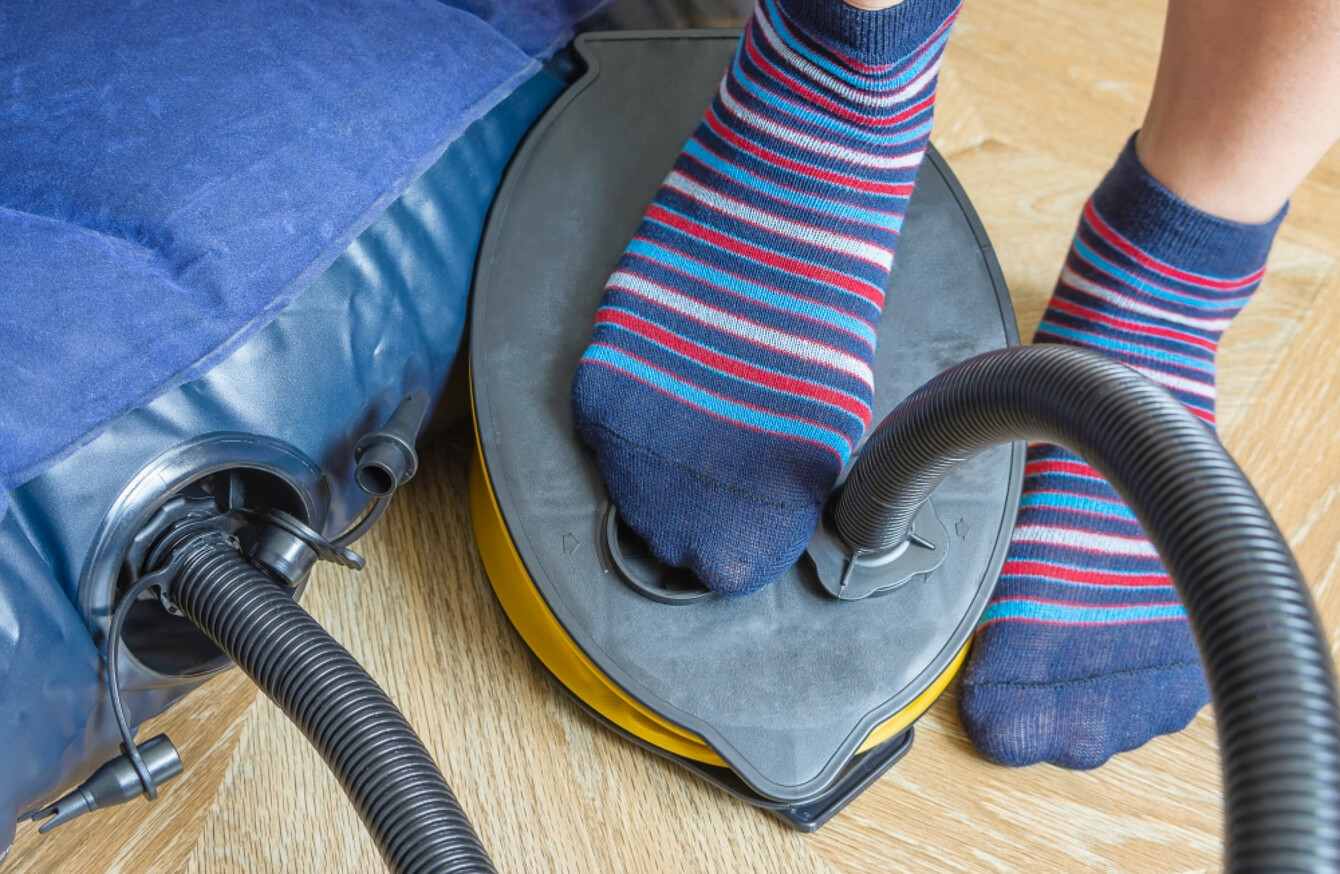 Image: Shutterstock
Image: Shutterstock
IN THE CURRENT housing market space is at a premium, and many of us – both owners and renters – don't have a spare room in our living arrangement that we can set aside for guests.
So how can you accommodate overnight guests and make them sleep well and feel welcome without an actual bedroom?
1. Rejig the sleeping arrangement
It may be possible for two people in the house to double up in one room when guests visit, freeing up a bedroom. This can work really well in a house where kids each have their own room. One kid can be incentivised by having a double bed in their room on the understanding that they'll have a sleepover with one of their siblings when people are visiting.
If you decide to do this, ensure you have plenty of tidy storage, so that personal belongings can be put away easily to make it welcoming for guests.
2. Choose your guest area wisely
If you've got to use part of your day-to-day living space as a makeshift guest room, choose based on your household habits. For example, if you have early-rising small children who watch morning cartoons, then it might be best to put guests in the dining room rather than the living room.
If the only place to put guests is in an open-plan area, then try and put them well away from main thoroughfares, screened off with a folding screen, curtain, or room divider if possible. This will minimise disruption if some people are up and about while others are sleeping and will give your guests some privacy.
3. Turn your existing sofa into a bed
You'll get away with using your existing sofa as a single bed if it's at least a three-seater, preferably a four-seater. If it's a pillow back style, removing the back support cushions will provide a bit more width for the sleeping space.
Going to the extra effort of dressing the sofa with a sheet, duvet, and pillow will make it feel much more restful. Alternatively, the seating and cushions from the sofa and chairs could be removed and laid out on the floor for a firmer sleeping surface; keep them in place by using a fitted sheet.
4. Invest in a sofa bed
There are many different styles of sofa bed to choose from and many ingenious designs. This style from Marks & Spencer converts to just short of a full-size double, while being stylish and contemporary enough to tie in with most interior schemes.
You can get almost any style of sofa in a sofa bed option – like this chesterfield from DFS available in 41 colours. There are even sofas that convert into bunk beds.
Whichever setup you choose, accessorising with end tables which can double as night stands will provide added comfort for your guests.
4. Get a space saving bed that hides away 
A Murphy bed is a space saving style which folds into the wall when not in use. The underside is often styled to look like built-in cabinets or incorporate storage – or can even have a table built into the base so that it can be used as a dining area or workspace when not in use.
This would be ideal for a home office and comes in single and double sizes. Wallbeds of Ireland have an excellent selection of Irish made models. 
5. Keep a camp bed on hand for guests
You'd be surprised how comfortable a folding or blow up bed can be, and how compact they are when not in use. Air beds tend to be the most comfortable but can take a while to inflate and are prone to punctures; camp beds offer more support but are bulky to store.
This self-inflating camp mat packs away to 65cm x 26cm when not in use. Here's a bunk bed which can accommodate two full grown adults, and a full height king size air bed with a headboard and built in pump. Having proper bedding and something to use as a nightstand will make a camp bed feel much more homely.