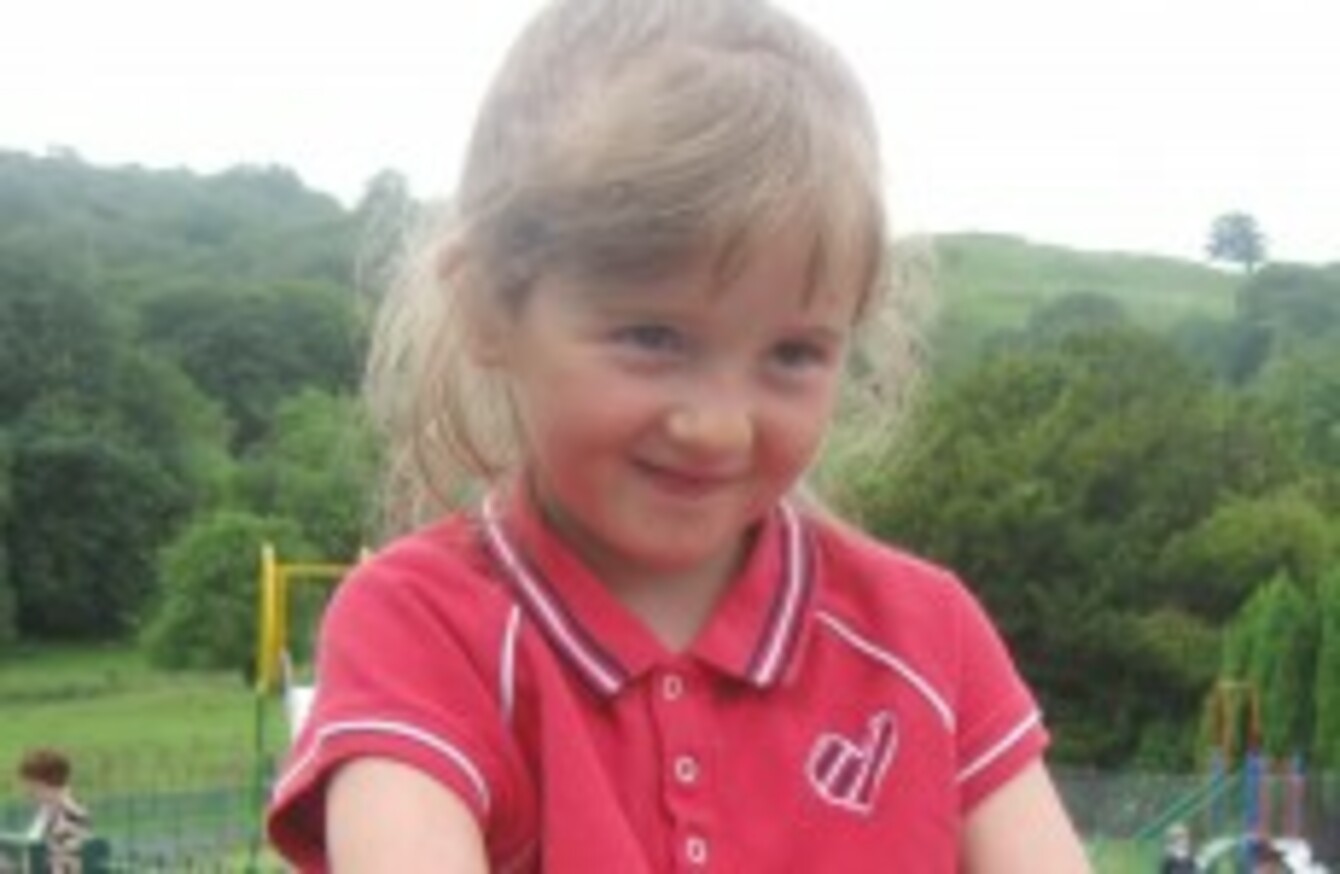 File photo of 5-year-old April Jones.
Image: Dyfed-Powys Police/PA Archive
File photo of 5-year-old April Jones.
Image: Dyfed-Powys Police/PA Archive
MARK BRIDGER HAS been found guilty today of abducting and murdering five-year-old girl April Jones, whose disappearance in Wales last year sparked one of the biggest searches in Britain's history.
Bridger, 47, had denied murdering the girl, who vanished while playing near her home in the market town of Machynlleth last October.
The former slaughterhouse worker claimed he accidentally ran her over with his Land Rover and then could not remember what he had done with the body.
But a jury today convicted him of abducting and murdering the 5-year-old and of unlawfully disposing of and concealing her body with intent to pervert the course of justice.
He will be sentenced later today.
The body of the little girl, who had mild cerebral palsy, has never been found despite hundreds of members of the public joining the police search of the mountainous area criss-crossed by rivers.
Ed Beltrami, the chief prosecutor for Wales, said after the verdict that Bridger was a "violent, cold-hearted murderer and a calculated liar."
"Ever since his first interview with police in October last year, Mark Bridger has relentlessly spun a web of lies and half-truths to try and distance himself from the truly horrific nature of the crime he perpetrated," Beltrami said.
The trial, which lasted more than one month, heard that he had watched a cartoon of a young girl being raped hours before Jones went missing.
Blood and tiny bone fragments found at Bridger's cottage were a near-perfect match with her DNA, the court heard.
- © AFP 2013.