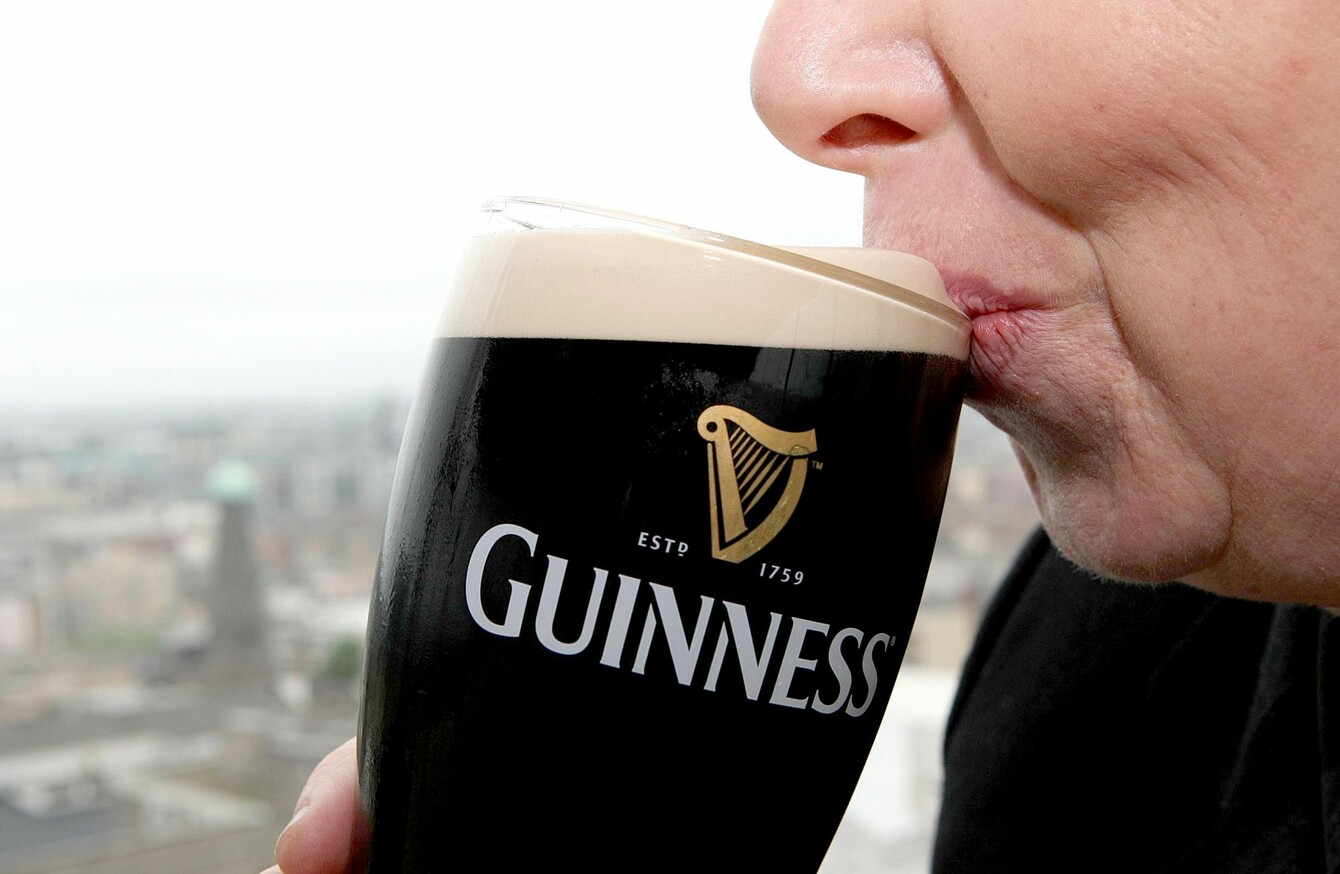 Image: Julien Behal/Press Association Images
Image: Julien Behal/Press Association Images
CLOSE TO 1.5 million people have visited the Guinness Storehouse in 2015, a new record for it.
1,498,124 people visited the tourist attraction, an increase of 18% from the 1.2 million people who visited in 2014. The majority of visitors came from overseas, making up 93% of all those who visited.
The figures make it one of Ireland's most popular tourist attractions and more than 14.2 million people have walked through its doors since it first opened back in 2000.
More than half of its visitors came from the UK and US, followed by visitors from Ireland and mainland Europe. The UK made up almost one in three visitors (27%) followed by the US (22%), Ireland (7%) France (6%) and Germany (6%).
The managing director of the Guinness Storehouse, Paul Carty, said that it was a "very proud day" for both it and for Tourism in Dublin.
The head of communications for Fáilte Ireland, Alex Connolly, said it was "particularly remarkable that such a relatively recent tourist attraction has now established itself as an iconic must-see destination in the city".
The performance in 2015 took place during a record year for tourism and, as the recent rebranding of Dublin begins to impact, I would expect visitor numbers to continue to rise in the years ahead.
The Guinness Storehouse has been open for fifteen years and is one of Ireland's most popular tourist attractions.
It was recently named Europe's leading tourist attraction by the World Travel Awards back in September, seeing off the likes of the Acropolis, the Roman Colosseum, and the Eiffel Tower.