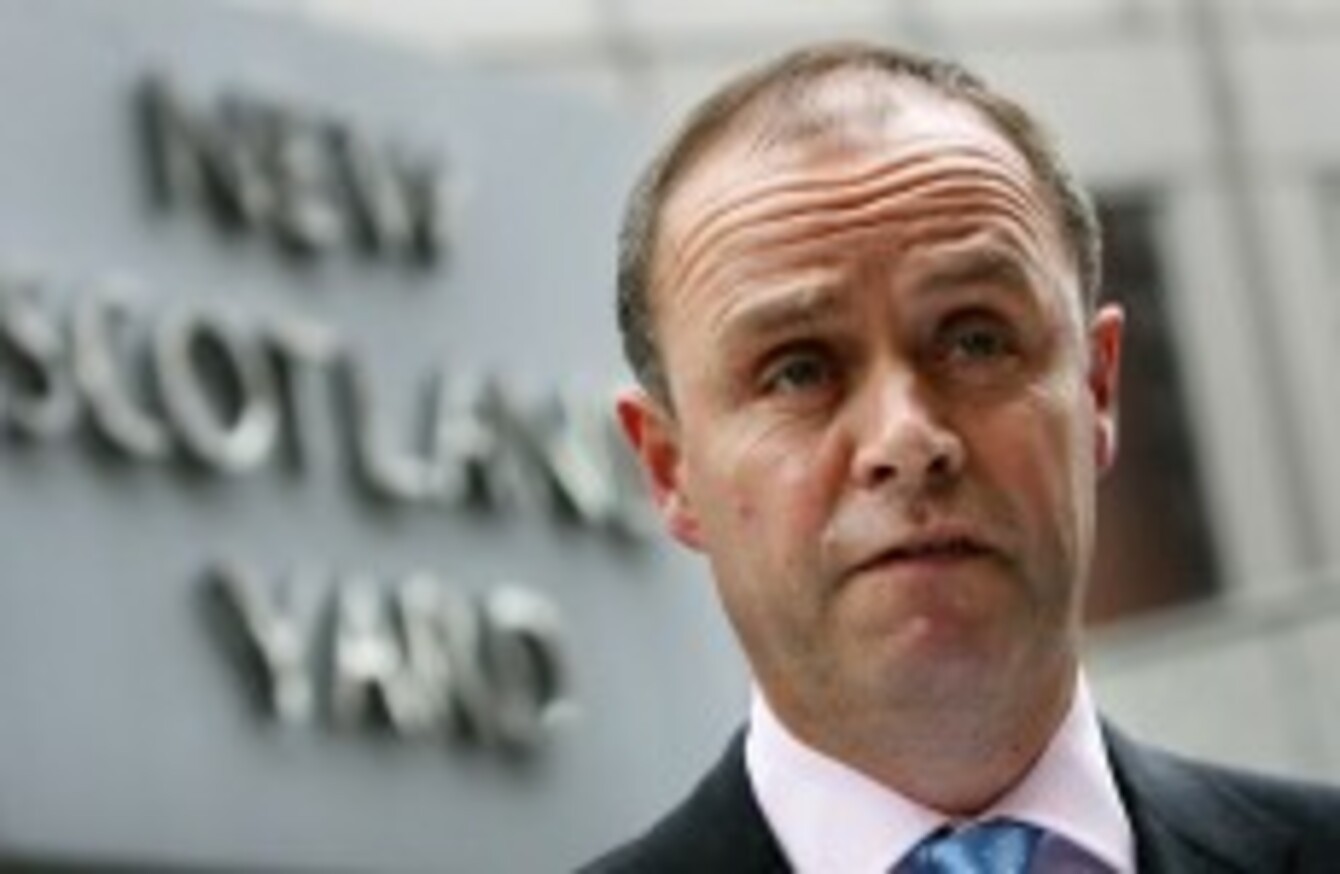 Resigned: John Yates
Image: Press Association
Resigned: John Yates
Image: Press Association
Updated 2.45pm
THE METROPOLITAN POLICE has suffered its second resignation in less than 24 hours after assistant commissioner John Yates resigned this afternoon over the growing scandal about how the police investigated phone hacking by the News of the World.
Yates' future had been called into question after it emerged that he had checked the credentials of Neil Wallis, a former News International executive editor who was hired by the Met Police in 2009 and who was arrested last week as part of inquiries into phone hacking and alleged corruption.
Yates was the country's top counter-terrorism official and one of five assistant commissioners on the force.
He was expected to be suspended pending an inquiry into his relationship with Neil Wallis with new information about that relationship expected to emerge, according to BBC News.
Earlier the Mayor of London Boris Johnson said: "Clearly there are questions about his [Mr Yates'] links with Neil Wallis," when speaking to BBC Radio 4′s Today programme.
Yates' handling of the previous inquiry into phone hacking at News International has also been scrutinised.
This inquiry failed to uncover evidence of the phone hacking practice extending beyond the criminal case that led to a former News of the World reporter and a private investigator being jailed in 2007.
In the past fortnight, it has emerged that the News of the World hacked into the phone of murdered school girl Milly Dowler, just one of a number of phone hacking allegations levelled against the paper, including that it hacked into the phones of victims of the 7/7 and 9/11 terrorist atrocities.
The News of the World was shut down by its owner Rupert Murdoch because of the scandal.
Yates' resignation comes on the back of the resignation of Britain's most senior police officer Sir Paul Stephenson who stepped down last night amid questions about his relationship with Wallis.