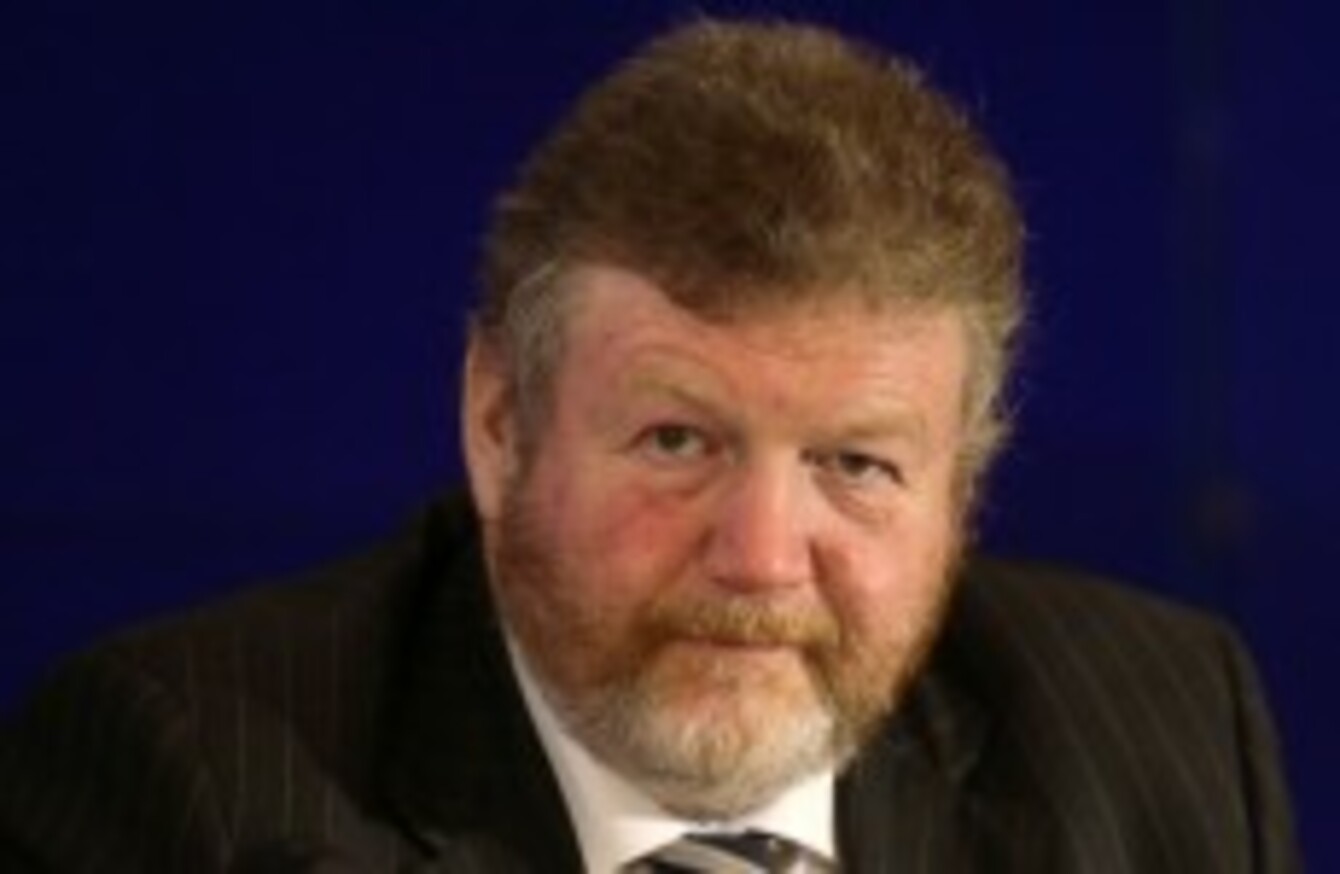 Minister for Health, James Reilly
Image: Niall Carson/PA Wire/Press Association Images
Minister for Health, James Reilly
Image: Niall Carson/PA Wire/Press Association Images
THE HOLE IN the Health budget is less than €200 million, said the Minister for Health James Reilly today.
Speaking of RTE'S This Week radio programme, Minister Reilly said that today's newspapers had got it wrong and dismissed the claims that there was a €500 million hole in the Health budget.
He said that "all sorts of figures" of €400 million and €500 million mentioned today, were not correct.
"…it wont be remotely anything like that but we do have to put a figure in… "
Less than €200 million
When asked if it was closer to €200 million or less than that he said it was less than €200 million "and maybe even less than that again," he added.
He said that they are continuing to work on closing the deficit and are making progress. He said:
You have to put this in context. We have take €3.3 billion out of the health budget over the last few years and staff numbers have been reduced by 10 per cent and this is in the face of an 8 per cent growth in our population since 2006 and last year had 3 per cent increase in emergency admissions…
He added that they have been scrupulous with this budget, stating: "We've gone through this budget line by line, item by item."
We are doing more with less, an awful lot more with less.
Free GP visits for under 5-year-olds
When asked if the next budget would include free GP visits for the under fives, he said that he had always been a strong supporter of that initiative but that there were "tough decisions to be made" with this budget, adding that his first responsibility is to ensure he runs a safe service.
In terms of the claims that some medical card holders have had their medical cards removed from them this year, Minister Reilly said he wanted to clarify a point about this. He said "we now have more medical cards than we ever had in the history of the state at 1.8 million.
He rejected accusations that there was a change in policy in allocating mediacal cards to save money. He said:
24,00 discretionary med cards were removed throughout the year, 23,00 of them migrated to a full medical card. Now we have 1000 people who had discretionary medical cards who don't have them.
He said he would be meeting with the HSE next week to "make sure people haven't fallen through the cracks".
He said there were some Fianna Fáil members out there "that want to make this out to be a change of policy when they know full well that there has been no change in policy…".
Savita
The minister said he welcomed the publication of the report in to the death of Savita Halappanavar stating that more transparency is needed. He said recommendations made would be implemented in full stating that he had instructed the Health and Safety Authority (HIQA) to monitor the HSE's progress.
He said the safety of patients has to come to the fore, stating that he wants to see changes made so that it is reflected in the code of practice  that hospital managers know that they are responsible for the safety of patients in their hospitals.