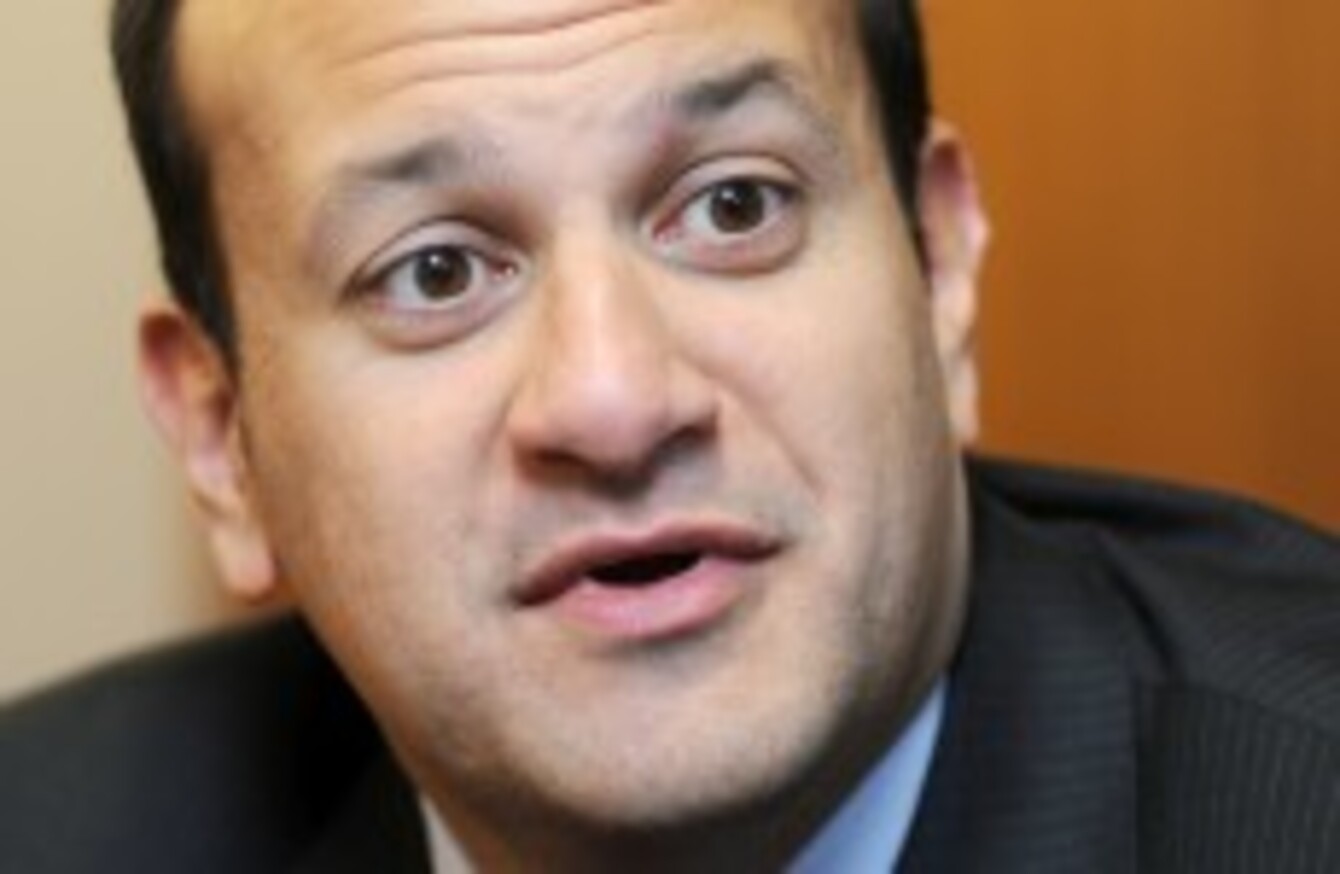 Image: Laura Hutton/Photocall Ireland
Image: Laura Hutton/Photocall Ireland
MINISTER LEO VARADKAR has defended the recently announced €130 million health cuts, saying that Minister James Reilly is doing the best he can under certain conditions.
However, he did say that consultants are overpaid.
Speaking on Newstalk Breakfast this morning, he said that Health Minister Dr James Reilly has a "tough job to do" in reforming the health service while cutting its budget.
He said that Minister Reilly has to do the job within the budget outlined by Minister Brendan Howlin, and under the terms of the Croke Park Agreement.
Minister for Transport, Tourism and Sport, Varadkar said he "can understand the concerns of TDs" and that he and others are concerned about how the cuts will affect their constituents.
Speaking about the political reaction to the cuts, he said that people are:
smarter than maybe some politicians believe and they know someone's throwing shapes when they see it.
The Minister said he believed there are a number of TDs who were "annoyed" they didn't get informed of the health cuts decision sooner, and some "wanted to assert the identity of their party".
Minister Varadkar said he stands with the Government position on the cuts, and:
when you do sign an agreement you can't walk away from it until you've done everything possible to deliver [on it].
Consultants
When it came to the issue of consultants, he said that they "are paid too much in this country", and noted that public sector pay in Ireland is higher than it is in the UK and other EU countries.
But as consultants are among those covered by the Croke Park Agreement, "whether we like it or not", said the Minister, the only way they will get a pay cut is if they voluntarily agree to that. He said doesn't "believe that is deliverable".
The Minister said that he believed the Health Minister's approach – of making consultants work harder and longer hours – is the "right one".
Finally, Minister Varadkar said no Labour cabinet ministers are preparing for a general election.
Hospital cuts
Also speaking on Newstalk Breakfast, Mater Hospital consultant Michael O'Keeffe said that there was a rumour that a lot of hospitals will run out of money by October, and may not be able to pay wages. He said this rumour needs to be clarified.