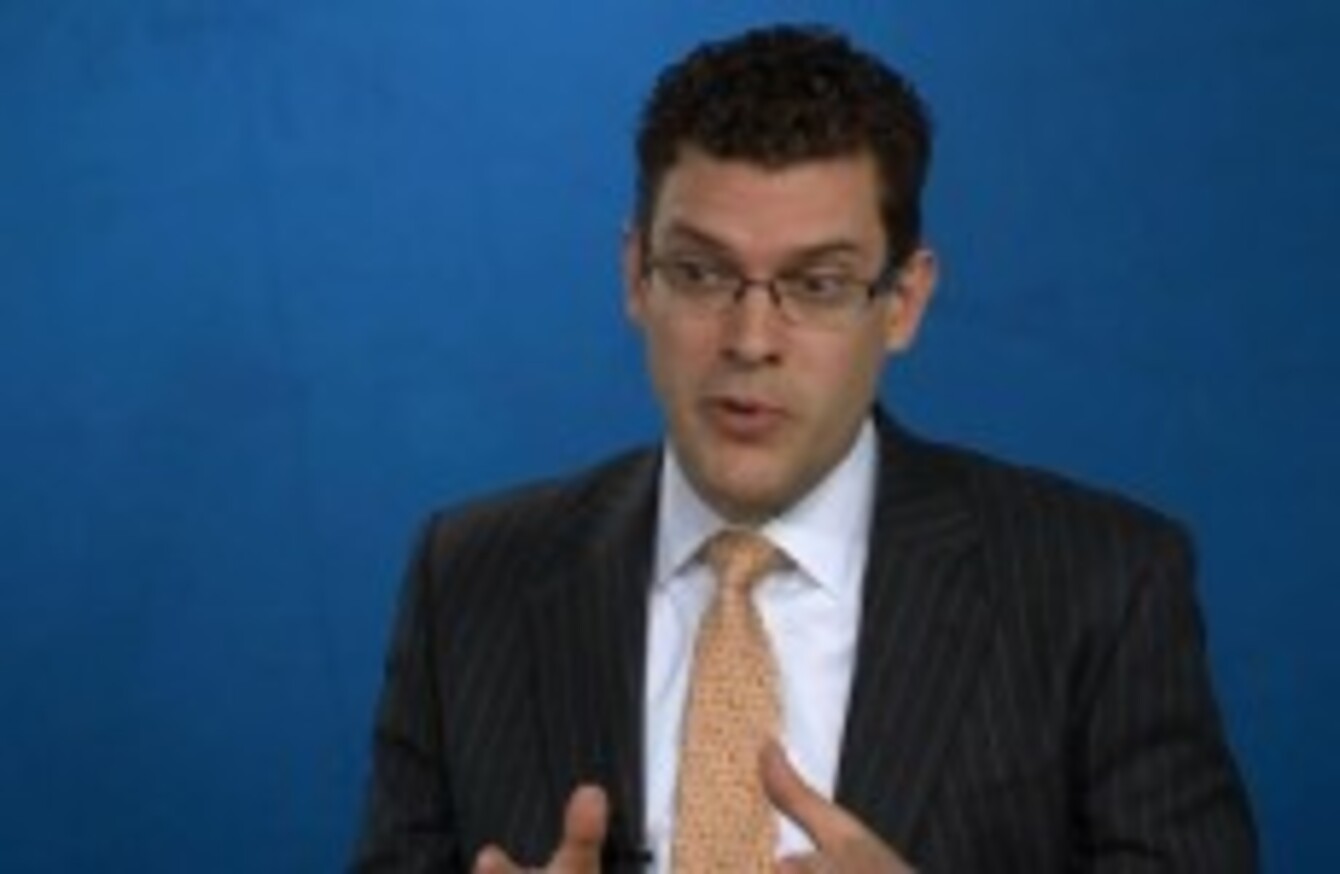 Michael Hasenstab
Image: Screengrab via YouTube.
Michael Hasenstab
Image: Screengrab via YouTube.
AN AMERICAN INVESTOR has been betting billions of dollars on Ireland recovering from its economic turmoil by buying up government bonds at a time when investors were dumping them.
The New York Times reports today on the story of 38-year-old Michael Hasenstab who has bought up some $2.5 billion (€1.9bn) in Irish government bonds through the investment fund of the company where he is vice president, Franklin Templeton Investments.
The paper reports that at a time that investors were dumping their holdings of Irish government debt as yields soared last summer, Hasenstab was filling his boots. And now bonds have rallied by more than 35 per cent since the middle of last year.
Analysts referred to the strategy as "unique" but have praised it which one analyst from Davy's telling the paper that it was "the single best trade in the entire euro zone".
As the manager of the Templeton Global Bond Fund for the past ten years, Hasenstab oversaw the purchase of $685 million worth of Irish government debt at the end of August last year.
By the end of November the fund held $2.49 billion worth of Irish sovereign debt, according to filings with the US regulator, the Securities and Exchange Commission but analysts estimate it could be even more.
"We search the world for investment opportunities in currencies, interest rates and sovereign credit that can offer attractive potential returns and additional portfolio diversification," Hasenstab writes in his strategy statement.
In an interview on the Franklin Templeton YouTube channel he paints a positive – or at least a more positive picture than most – picture of the economic situation in the eurozone.
He also outlines the strategy he operates on and says that he does not think Ireland will need a restructuring of its bailout programme:

Last October, Hasenstab also wrote a
piece for the Wall Street Journal
in which he praised the "Lessons of the Irish Comeback" saying that wage cuts for public sector workers had helped the country to regain competitiveness. He added that there were "strong economic fundamentals".