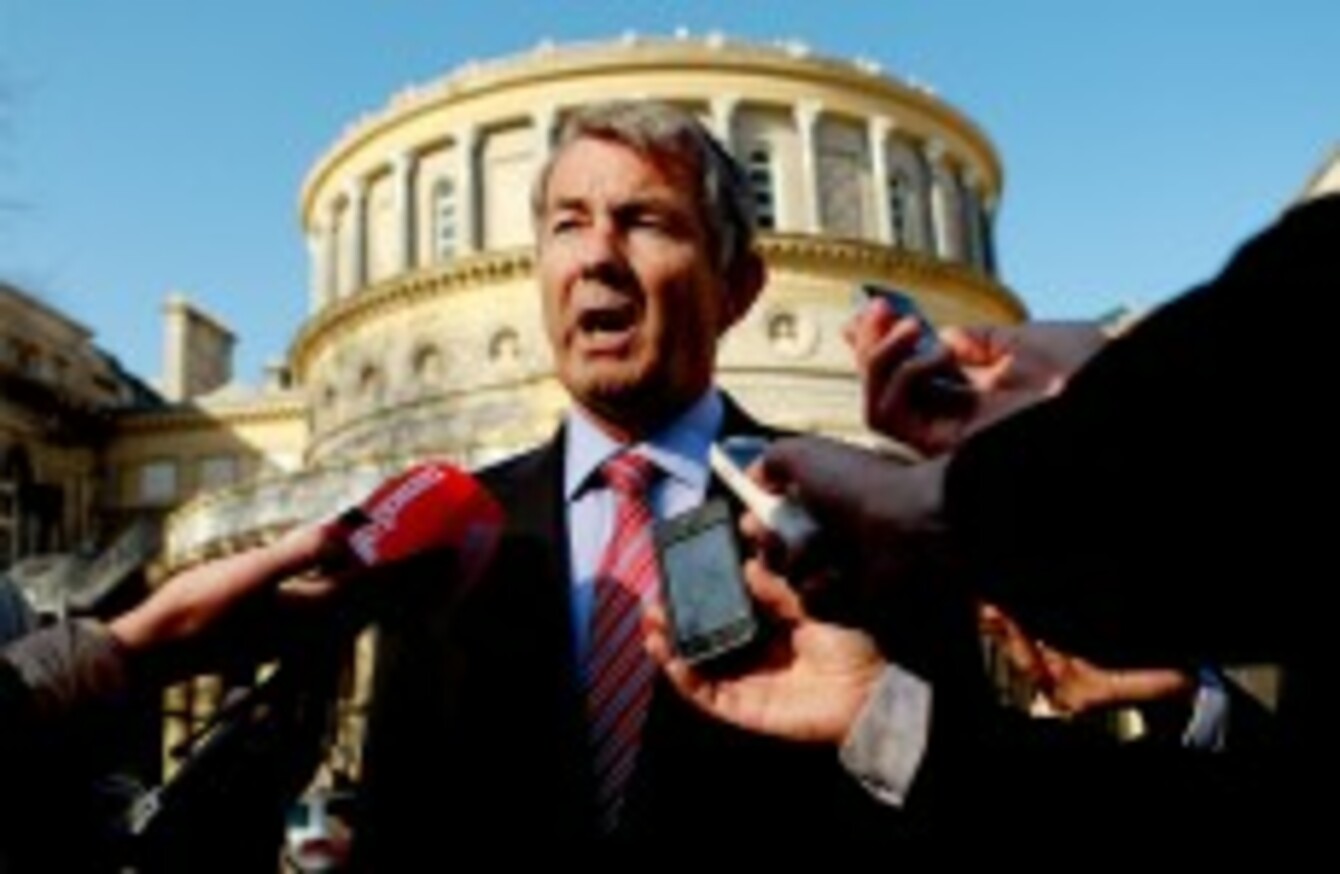 Michael Lowry speaking outside Leinster House after the publication of the Moriarty Tribunal report
Image: Julien Behal/PA Wire
Michael Lowry speaking outside Leinster House after the publication of the Moriarty Tribunal report
Image: Julien Behal/PA Wire
ENVIRONMENT MINISTER PHIL Hogan has released the minutes of the meeting he held with Michael Lowry just days after the publication of the Moriarty Tribunal report.
The minutes show that the meeting on 28 March 2011 was attended by Minister Hogan, Deputy Lowry, two officials from the Department of Environment, and two people from a company called Filmco based in Lowry's constituency, who were lobbying for changes to farm waste legislation.
Minutes for the hour-long meeting run to one and a half pages. There is no record of anything Michael Lowry said during the meeting.
The first part of the minutes show Jack and Edmund O'Reilly of Filmco spoke about their dealings with a scheme approved by the Minister to recover farm plastics waste and issues they had with the scheme.
The Minister responded that he was reviewing waste policy and invited Filmco to make a submission to the Department over the issue.
He also said that he had no powers to direct particular waste to particular facilities to be dealt with.
The Department of Environment said tonight that it published the minutes in the interest of transparency.  Some of the material has been redacted due to the sensitive and commercial nature of proceedings.
The Moriarty report found that Lowry was an "insidious and pervasive influence" on the awarding of Ireland's second GSM mobile phone licence to Denis O'Brien's Esat Digifone consortium.