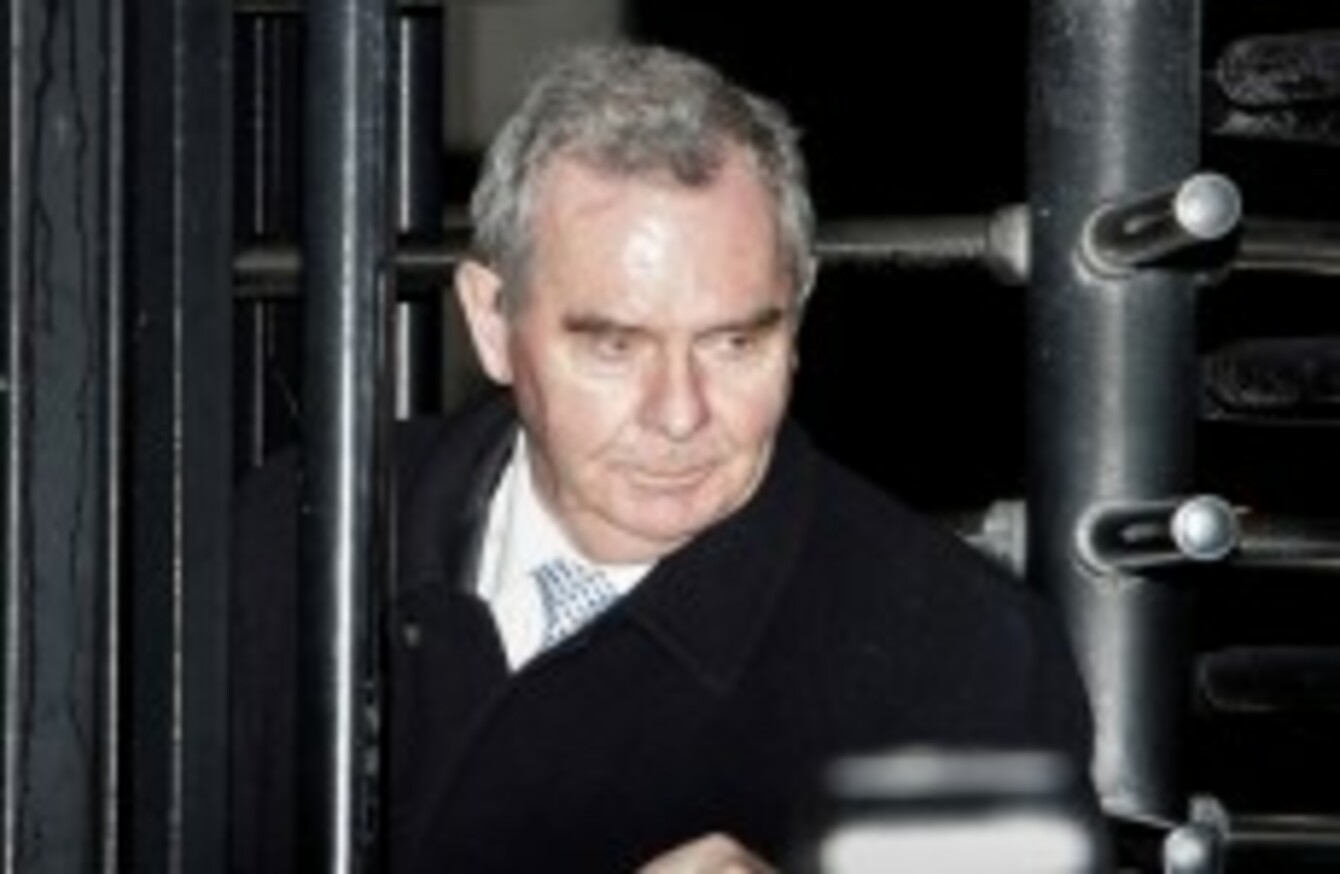 Image: Mark Stedman/Photocall Ireland
Image: Mark Stedman/Photocall Ireland
THE IRISH BANK Resolution Corporation – formerly Anglo Irish Bank – has been given clearance by the High Court to bring forward bankruptcy proceedings against Seán Quinn in this jurisdiction.
The application to bring forward the proceedings came after IBRC was successful in having Quinn's bankruptcy in Northern Ireland annulled by the High Court there earlier this afternoon.
RTÉ News reports that lawyers for IBRC brought an application to the court this afternoon to have its petition for bankruptcy in the Republic brought as soon as possible.
The court heard that the petition had been served on Quinn yesterday, and a date of January 23 set for hearing it, but the bank said it was concerned that Quinn might be able to move unencumbered assets overseas before that time, as had been done by other parties.
The Irish Times quoted IBRC counsel Aillil O'Reilly who argued that moving the assets beyond the bank's reach could lead to a "dramatic dissipation" of Quinn's assets – which in turn would make it more difficult for IBRC to pursue the €2.6 billion it is owed by Quinn, formerly Ireland's richest man.
Justice John Edwards agreed to have the bankruptcy petition heard next Monday, January 16, alongside Quinn's own application to have his bankruptcy summons quashed.
Quinn had sought to have the bankruptcy summons quashed, on the basis that his main centre of interest was not in this jurisdiction but rather in Northern Ireland, where he had already been declared a bankrupt – until that was annulled by the High Court in Belfast today.
The application was made on an ex parte basis, meaning representatives for Quinn were not present for today's brief proceedings.