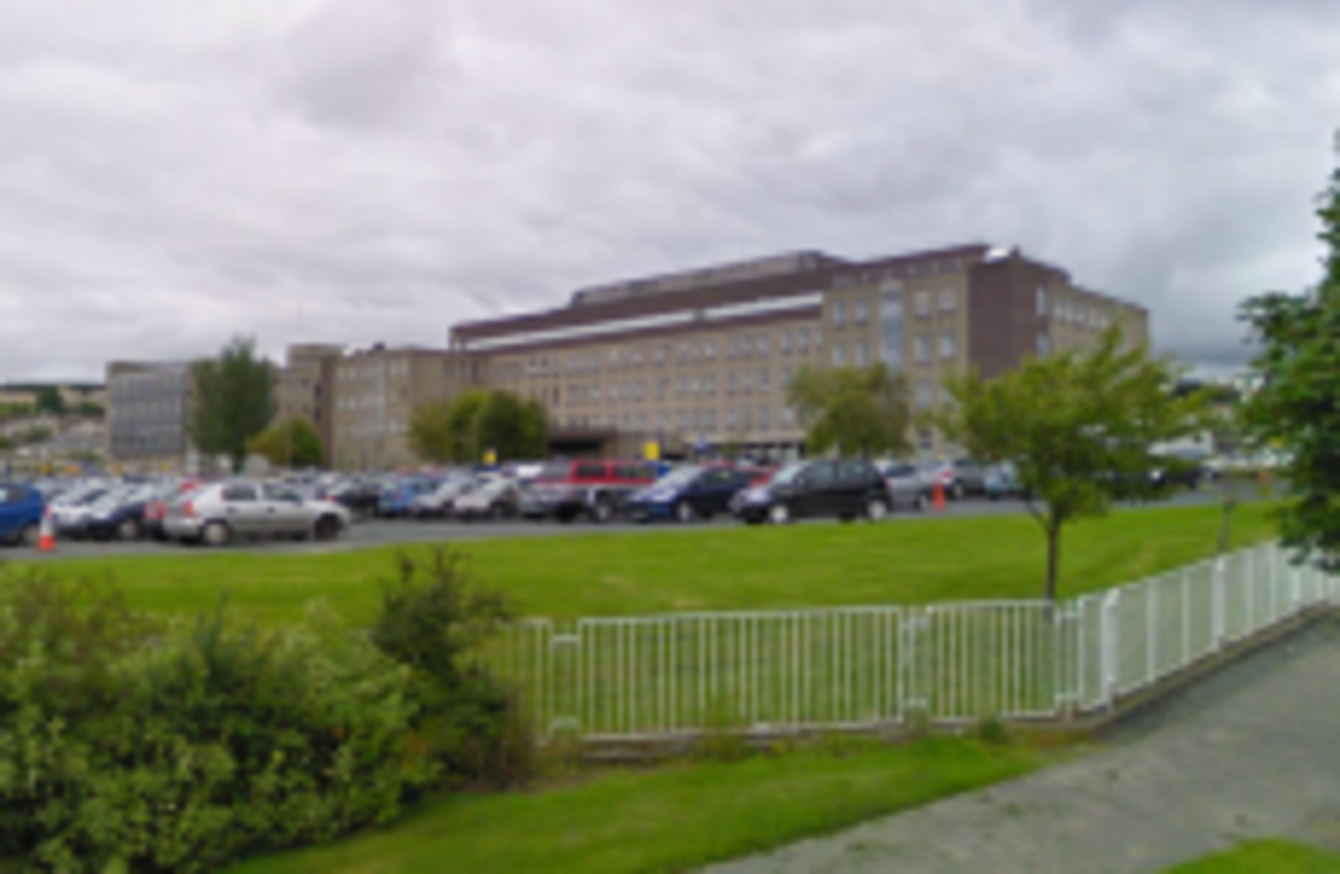 The HIQA inspection uncovered significant concerns at Letterkenny General Hospital.
Image: Google Maps
The HIQA inspection uncovered significant concerns at Letterkenny General Hospital.
Image: Google Maps
NEWBORN BABIES AT one of the biggest hospitals in the north-west are at risk of contracting hospital-borne infections because of the lack of a system to oversee the cleaning of baby baths.
A HIQA inspection of Letterkenny General Hospital said there was no system for cleaning baby baths in the hospital – meaning it was impossible to tell whether a baby cot in a hospital corridor needed cleaning.
The report said mothers took a baby bath from the corridor outside the maternity ward whenever one was needed – meaning newborn babies were at risk of acquiring a 'HCAI', or healthcare-associated infection.
The report was compiled after an unannounced visit to the hospital on February 27, and says the risks of the unwashed baby baths had been brought to the attention of the clinical nurse manager on the ward.
Elsewhere in the maternity ward, inspectors noted that the there had been visible debris and dust on floors, edges, corners, bed frames, bedrails and high surfaces – and even on the hand-gel dispensers at the entrance to each room.
'Moderate' dust in room for C-section recovery
In particular, the room used by women recovering from caesarian sections had a moderate amount of dust, including on its bed frame, mattress, cot and lampshade.
The report also criticised clutter in many areas, in particular the storage and 'dirty' utility rooms – the latter, containing clinical waste and materials awaiting collection, was unlocked.
It also identified a recurring issue of empty wheelchairs hindering access to fire-fighting equipment in the hospital's emergency department. The wheelchairs were removed when the problem was first identified, but more wheelchairs had been left in the same spot later in the visit.
"The Authority found that while there was some evidence of good practice in the three areas assessed, overall, the three areas assessed were unclean," its report said.
The report acknowledged that the hospital building was old, and posed larger "infrastructure challenges", but said the overall level of dust and clutter suggested that the physical environment "was not effectively managed and maintained" to reduce the risk of infecton to patients.
Hospital authorities have been given six weeks to compile a quality improvement plan, while a follow-up inspection will be held in the next six months.