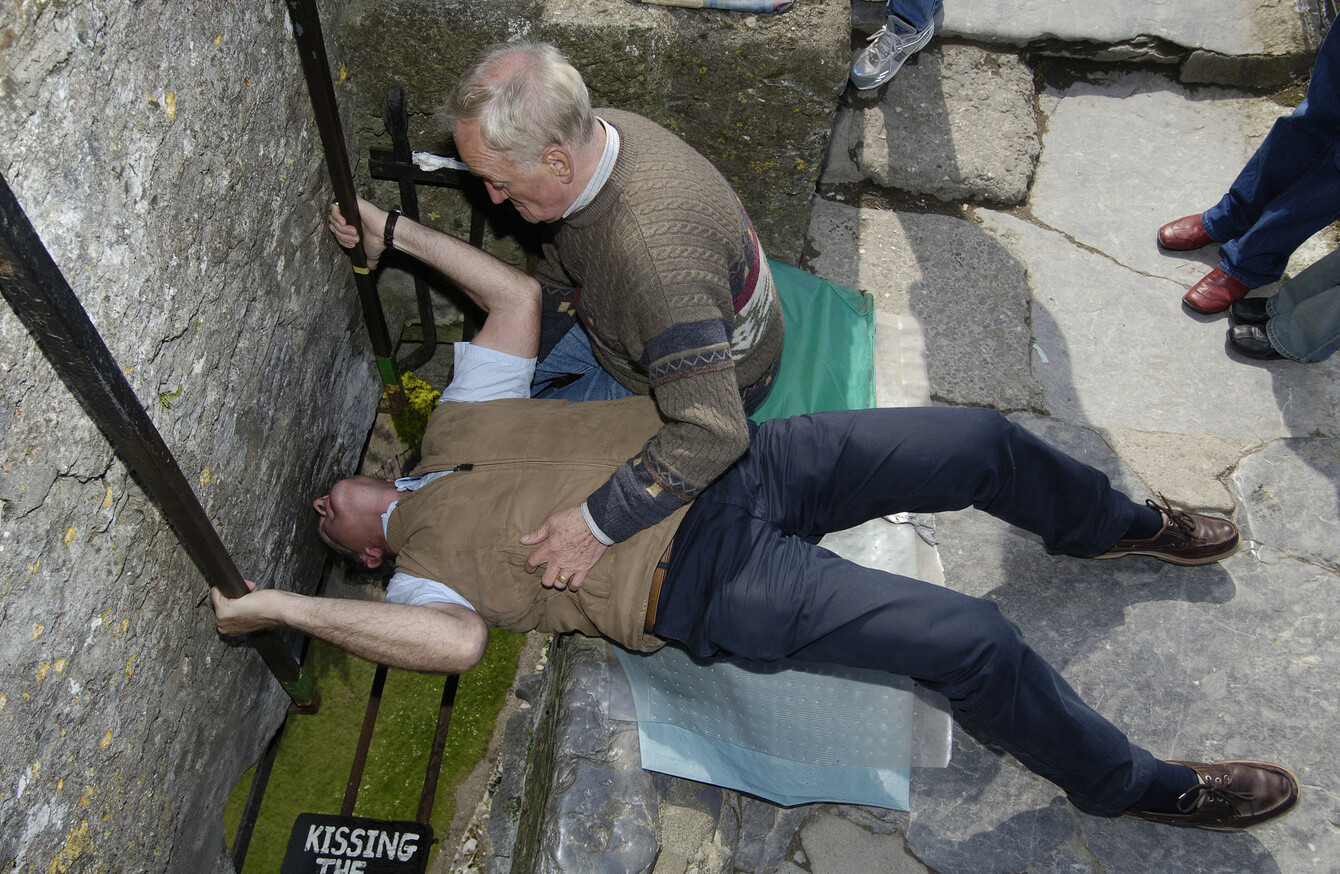 Image: Blarney Castle
Image: Blarney Castle
IT'S PERHAPS THE most unusual job title in Ireland: Keeper of the Blarney Stone.
Yes, that's the person who helps people kiss the Blarney Stone, and get the gift of the gab. Blarney Castle is currently on the lookout for a new keeper to replace long-time employee Denis Cronin – so what does it take to do the job?
Blarney Castle and Gardens say they are looking for a person who obviously has the 'gift of the gab' themselves and who will be able to hold people as they kiss the Blarney Stone.
"This person to us would be the most important person because they would meet everyone who is going to Blarney Castle and is going to kiss the stone," said the castle's marketing manager Paul O'Sullivan. "We really need someone who is very chatty, has a great sense of humour really – a people's person. They will be meeting people from so many countries across the world."
As for what the job itself will involve – well, it's very simple. "They literally hold people as they kiss the stone. There's not much else to it, but it's quite a busy job," said O'Sullivan. "During the summer months in particular you would be helping thousands of people to kiss the stone. It can be quite tough."
The keeper also opens and closes the castle each day, usually working a 9 – 5 shift (during the summer months, the hours are extended and a second staff member works the extra hours).
"It's not as easy as it seems," said O'Sullivan. "They have to be able to deal with people who are quite nervous doing it, and people who are afraid of heights. There are kids to deal with and people who physically might find it difficult. You've got to be so good with people and kind of suss out what's the best way to approach it."
Denis Cronin is "a very bubbly character, he is just fantastic with people", said O'Sullivan. "He's well able to talk – there's no stopping him sometimes. He's fantastic. He's done a great job since 2004. It's a shame to lose him but we wish him well."
Last year Blarney Castle and Gardens had about 420,000 visitors, so whoever gets the job will be certainly kept on their feet. Then there's the weather.
"During the summer it's not so bad, but the winter times when it's a lot quieter it's a bit tougher," said O'Sullivan. Consider yourself warned.
Still, if you are friendly, outgoing, not afraid to hold strangers as they kiss a stone, and like entertaining tourists, this could be the job for you.
Applicants can email their CVs to socialmedia@blarneycastle.ie by 24 November