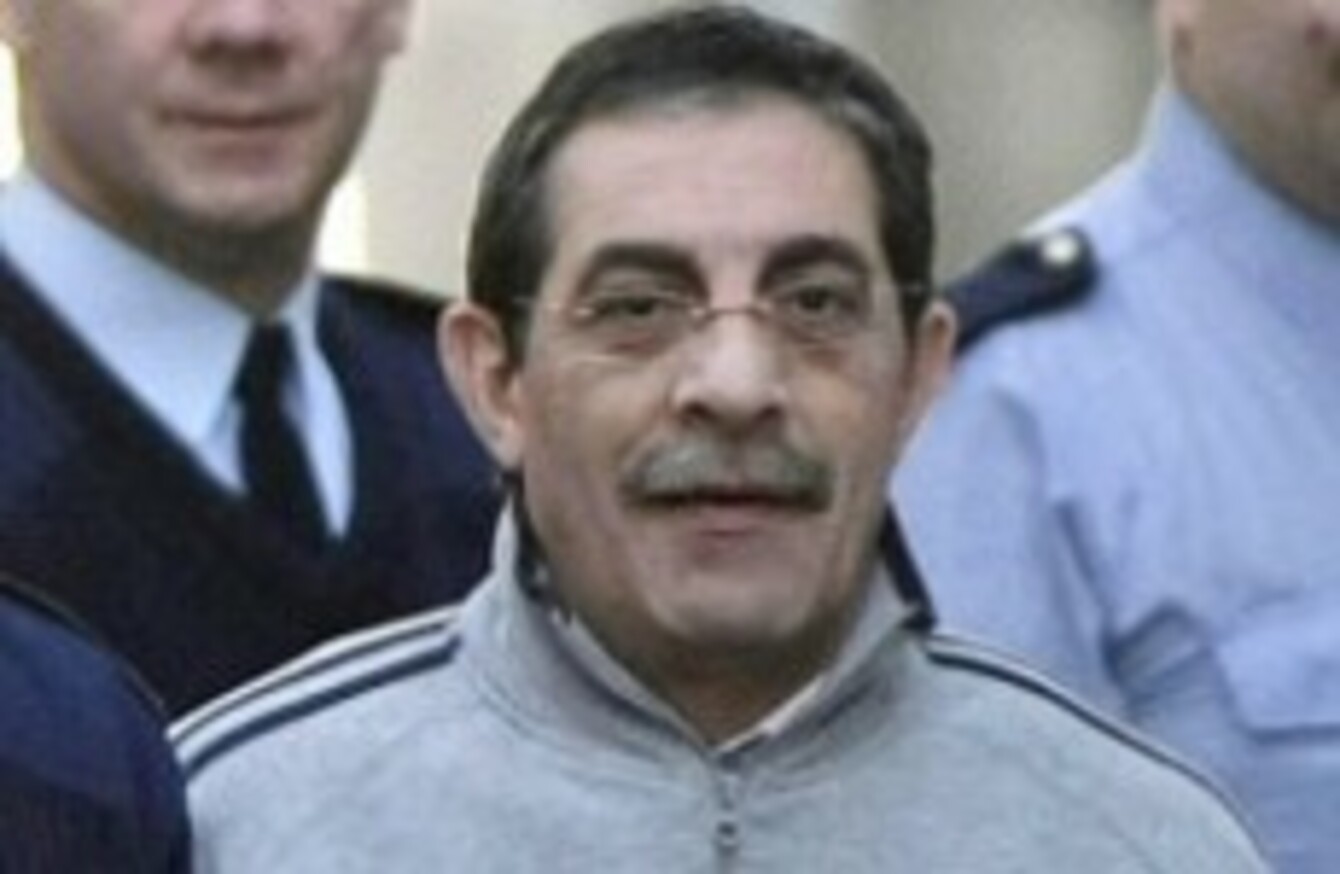 Essam Eid leaving court in 2006
Image: Niall Carson/PA Wire via PA Images
Essam Eid leaving court in 2006
Image: Niall Carson/PA Wire via PA Images
ESSAM EID, the Las Vegas 'hitman' who was hired by Sharon Collins to kill her lover and his two sons, is reported to be released from Limerick Prison soon and extradited to the US.
Today's Daily Mail reports that Egyptian national Eid, "has been implicated in a similar conspiracy-to-kill case in California after allegedly advertising his services on a 'hitman for hire' website".
In 2006, Eid was hired by Collins to murder her partner, millionaire businessman PJ Howard, along with his sons Niall and Robert.
Collins and Eid were tried and Eid was found guilty of extortion and handling stolen property and sentenced to six years in jail.
Collins – who became known as 'Lying Eyes' because of the email address she used when communicating with Eid – was found guilty of soliciting Eid to commit murder and also given a six-year jail sentence.
Eid is expected to be returned to Pennsylvania after being linked to a similar case in 2006, the Daily Mail reports.
In this case, a 28-year-old woman Marissa Mark was arrested after allegedly trying to hire Eid to kill her ex-boyfriend's new girlfriend.
She tried to contact him through a 'hitman-for-hire' website'.
A federal indictment unsealed in Allentown this week said that the 'hitman' travelled to California and told the would-be victim he would kill Miss Mark instead if she could match the fee. It is said the woman then contacted the police.
Read more in today's edition of the Irish Daily Mail.