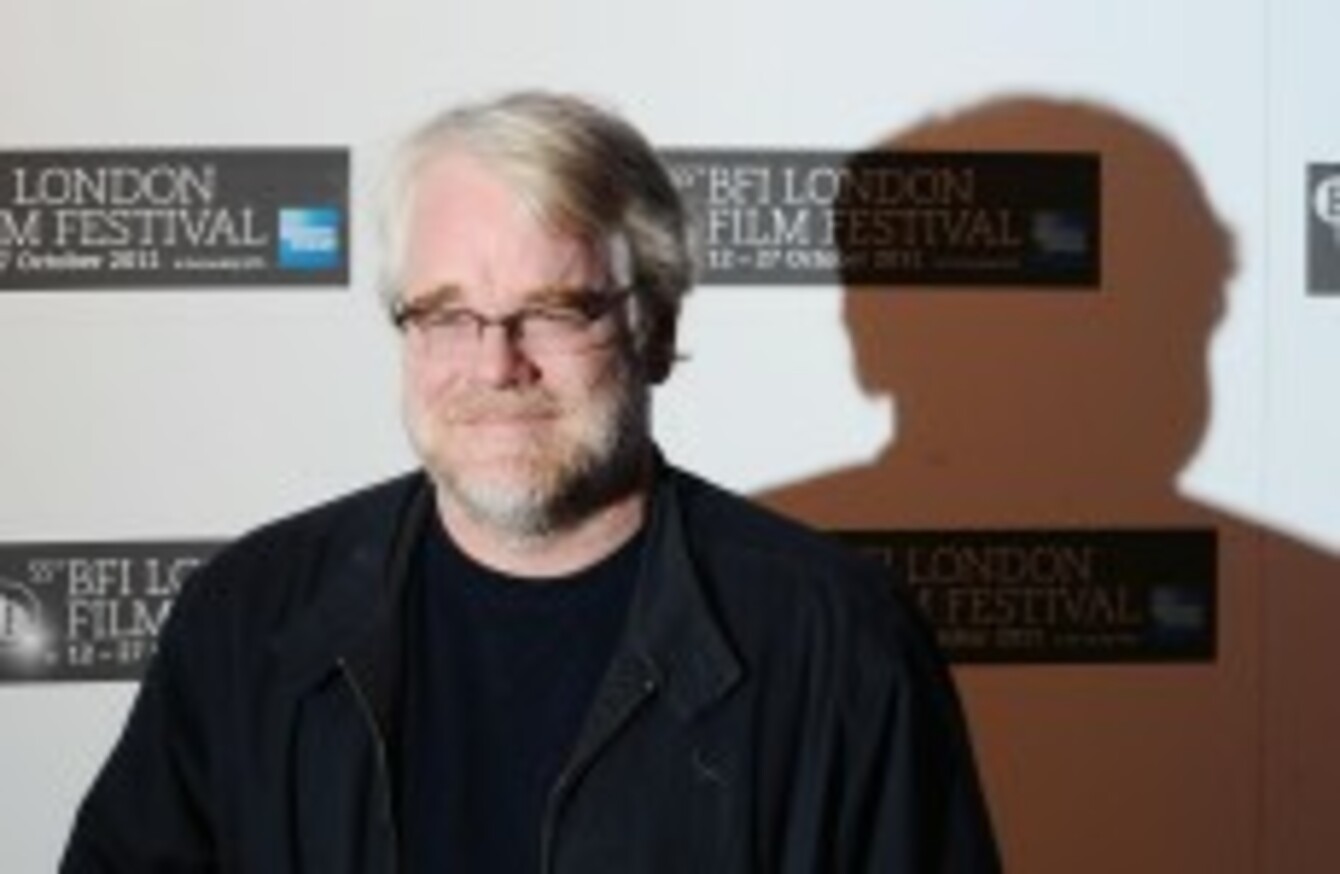 Image: Ian West/PA Wire/Press Association Images
Image: Ian West/PA Wire/Press Association Images
THE RESULTS OF an autopsy of Oscar-winning actor Philip Seymour Hoffman's body were inconclusive, and further tests have been ordered.
US police investigating Hoffman's death of an apparent heroin overdose arrested three men and a woman with a large amount of heroin in Lower Manhattan on Tuesday, charging them with drug-related offences.
A spokeswoman for the New York medical examiner's office told AFP that pathologists had not yet reached a conclusion on the cause and manner of death of the 46-year-old, whose body was found in his New York home on Sunday.
Police, who suspect a drug overdose as the cause of death, said Hoffman was found with a needle in his arm, and there were 50 envelopes of heroin, syringes and other pills in the apartment.
'Shocked'
The sudden death of the father of three young children, hailed by many as the finest character actor of his generation, has shocked Hollywood and devastated his family.
But the medical examiner's office is awaiting the results of further tests, and indicated that this might take several more days.
The spokeswoman refused to comment in detail on specific tests, but further tissue and toxicology reports are sometimes ordered in such cases.
US media have reported that Hoffman's funeral will take place early Friday at St. Ignatius of Loyola Catholic Church on Park Avenue, preceded by a private wake the day before.
The same church was the scene of the 1994 funeral of Jackie Kennedy Onassis, the wife of assassinated US president John F. Kennedy.
20 year career
In a career spanning more than 20 years and 50 films, Hoffman mesmerized filmgoers with his portrayal of some of the most repellent and yet electrifying characters of the silver screen.
Theaters along New York's Broadway dimmed their marquee lights for one minute at 7:45 pm last night in honour of Hoffman, a celebrated stage actor in his own right who had made forays into directing.
Hoffman had received three Tony Award nominations for his stage work, two Best Leading Actor nods for performances in "True West" (2000) and a 2012 production of "Death of a Salesman," and another for Best Featured Actor in 2003's "Long Day's Journey into Night."
Hundreds of friends and fans, meanwhile, gathered to pay their respects during a candlelight vigil outside the Labyrinth Theater Company, where Hoffman once served as artistic director.
"Phil was a leader in the greatest sense of the word, because he didn't just talk the talk, he walked the walk," said actor Eric Bogosian.
"We will more than miss Phil. We will live in a smaller world without him. We all know that for sure. We can only say tonight that we were lucky to know him."
Subdued fans have laid roses, photographs and beer outside the apartment at 35 Bethune Street where he was found dead, close to the home of his three children and estranged girlfriend Mimi O'Donnell.
According to US media, police said heroin found in Hoffman's apartment did not contain fentanyl, a powerful additive that has been tied to 22 recent fatal overdoses in Pennsylvania.
Hoffman had admitted to falling off the wagon since 2002, after two decades of sobriety, starting with prescription pills and escalating to heroin use.
The actor was last seen on Saturday and O'Donnell raised the alarm when he failed to show up to see his children as planned early Sunday.
She was quoted by US media as saying he was high when she last saw him and spoke with him on Saturday.