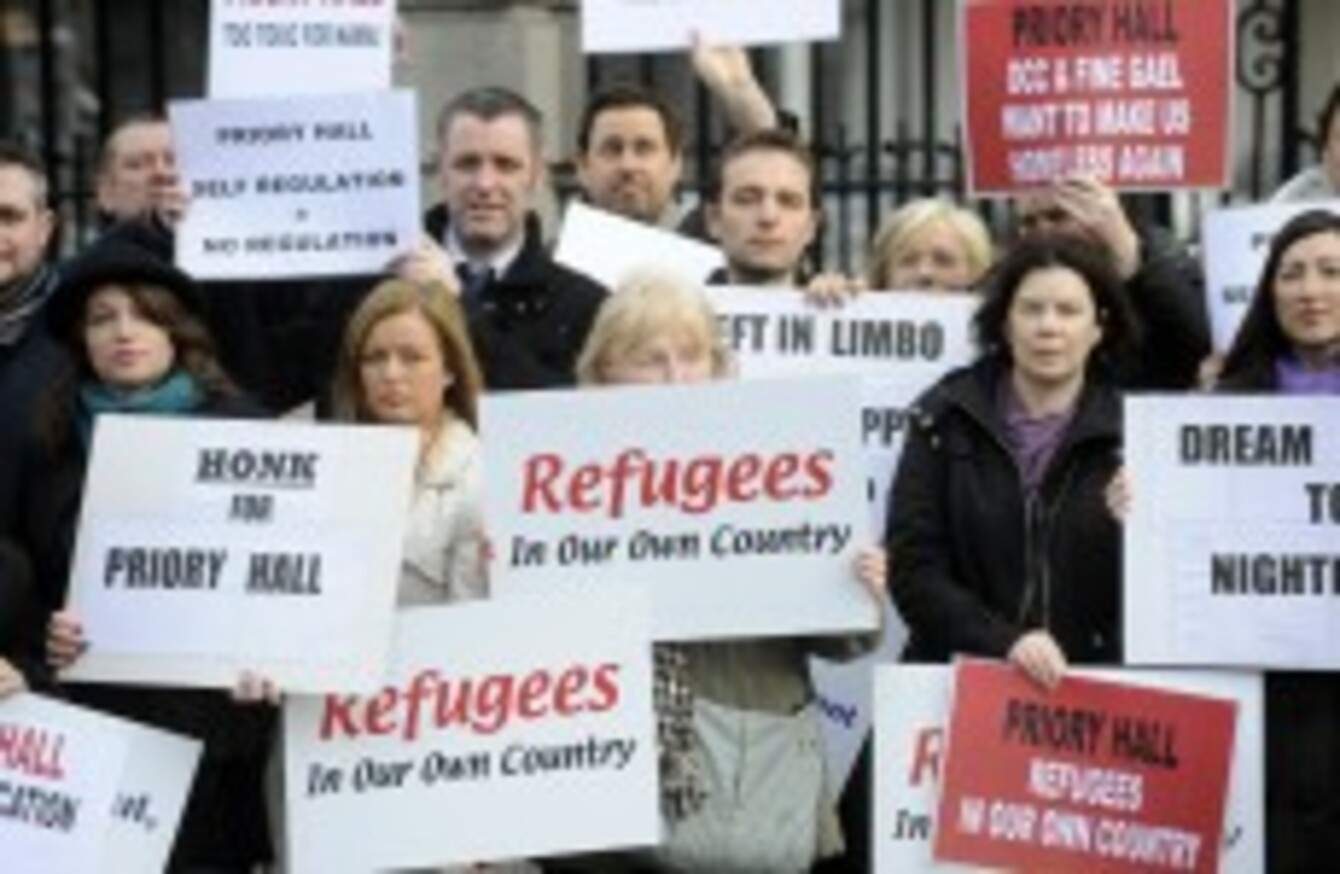 Image: Laura Hutton/Photocall Ireland
Image: Laura Hutton/Photocall Ireland
ENVIRONMENT MINISTER Phil Hogan has said it would be "inappropriate" of him to meet with the residents of the Priory Hall apartment complex in Donaghmede.
Hogan told a local TD that his role as Minister for the Environment, which includes responsibility for housing, was to bring in the appropriate legal requirements so that legislation approved by the Oireachtas could be put in place.
"This responsibility is not in dispute," Hogan said, in a parliamentary response to former Labour TD Tommy Broughan. "I have no role in relation to enforcement activity or in relation to the direct provision of housing services."
Hogan said Dublin City Council was the appropriate authority with the power to enforce requirements under the Fire Safety Act, the Building Control Acts and the Planning and Development Acts, all of which related to the circumstances at Priory Hall.
"Residents at Priory Hall and their representatives have previously been advised of this standing division of responsibilities," the minister said.
"In the circumstances, it would not be appropriate for me to meet the residents at this point."
Residents from that complex were ordered to evacuate their homes in October last year after being told that the apartments posed a major fire risk, and that a blaze could sweep through the complex within seconds.
The residents are currently being housed elsewhere, at the cost of Dublin City Council, which has appealed to the Supreme Court to have this responsibility transferred elsewhere, saying it has faced costs of €700,000 to house the residents so far.
The director of the complex builder Coalport Developments, Thomas McFeely, has been declared bankrupt in England; an application pursuing bankruptcy against him in Ireland has been adjourned.