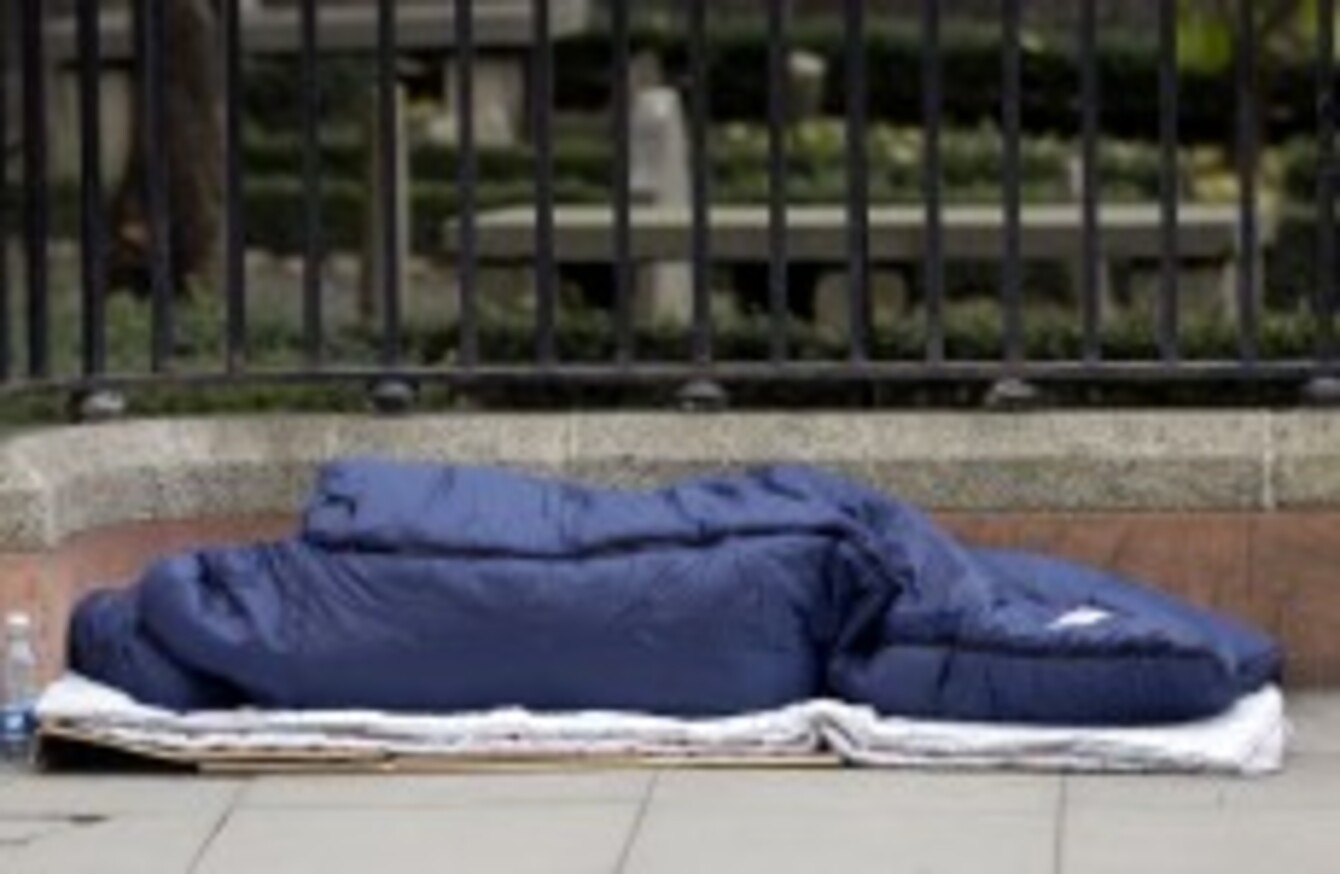 Image: Graham Hughes/Photocall Ireland
Image: Graham Hughes/Photocall Ireland
A HOMELESS MAN in Athlone had a close call last week when he narrowly escaped being tipped into a bin truck.
Staff of the AES waste management service were collecting bins outside a restaurant on Pearse Street in Athlone when they found the man sleeping in an industrial sized bin.
Bin collection workers have been given instructions by the company to check inside every bin as a precaution, following a small number of incidents across the country in which homeless people in bins were almost crushed inside collection lorries.
A spokesperson for AES said that a "crisis was averted" due to the training procedures that the staff involved followed on the day.
Dangers of sleeping rough
Speaking to TheJournal.ie today, Niamh Randall, spokesperson for homeless charity Simon, said it is a "scandal that anybody is sleeping outside in the streets of Ireland".
She said people who sleep rough face all kinds of risks, particularly those bedding down in isolated areas.
"People's safety is at risk and a person who is homeless is much more likely to be a victim of crime than a perpetrator of a crime – a lot of people wouldn't know that," she said.
As we move into the autumn and winter months Randall said charities like Simon have serious concerns for people sleeping on the streets, particularly as the weather can be so unpredictable in Ireland.
"Two years ago we had a situation where a man did actually freeze to death in Bray, " she commented. "So we'd have major concerns. The priority has to be access to sustainable living for homeless people."