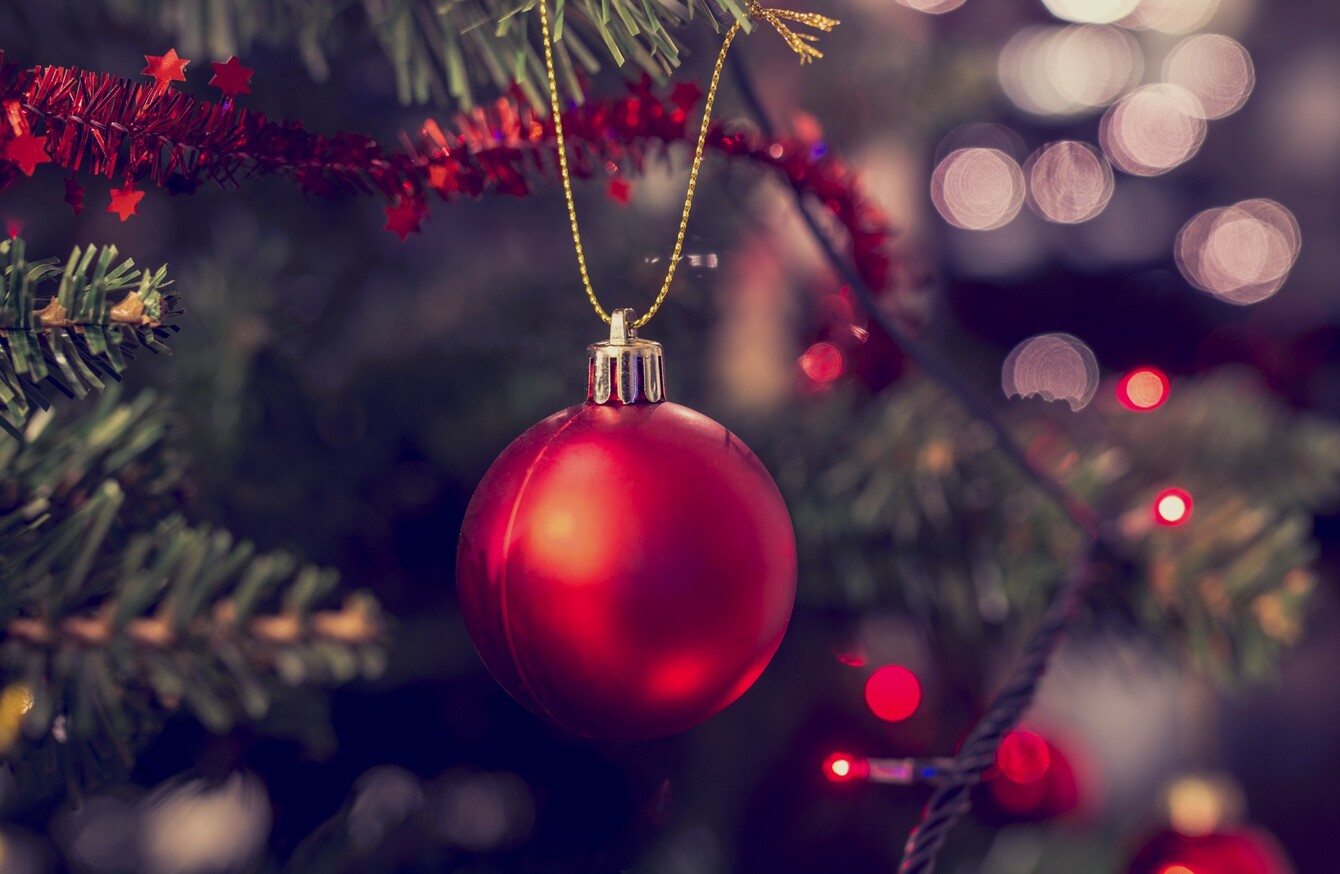 Image: Shutterstock/Gajus
Image: Shutterstock/Gajus
TWO YEARS AGO, TheJournal.ie published an extensive study of homelessness in Ireland. Since then the issue has gained traction and is of huge national concern.
This week, we are examining homelessness beyond the capital. What is the situation around the whole of Ireland? And what is being done to improve it?
LAURA* LIVES IN a hotel room in Cork city with her two sons.
She's five months pregnant, a single mother, and a recovering alcoholic.
The room has a double and a single bed for the three of them.
Each day she gets up with her two young boys (aged 12 and 10), gets dressed and sends them off to school.
There are no cooking facilities at the hotel, so most nights the family eat out, which Laura can barely afford.
Two weekends ago, the Cork Jazz Festival took over the city and the hotel they were staying in was booked out. The family had to move to another one, and then back again when the weekend was finished.
"It's looking like this is okay again for next week," Laura tells TheJournal.ie.
But I was looking at trying to book ahead the following week and it's looking like it's booked out so we'll probably have to move again.
Laura says that the family are finding life at the hotel tough – especially the children.
"It's hard for the kids… they're finding it difficult," she says.
"They're looking for their own house. It's horrible really. We're just stuck in the hotel room every night.
My son, God love him, said to me 'Mam we'll need to put up a Christmas tree this year for Christmas', and I was saying 'please God we'll have a house first to put the tree into'.
Family homelessness
Laura and her children are homeless and have been since July. Anti-social behaviour in the area where she lived forced Laura to move out of her home over fears for her family's safety.
They lived with a friend for a number of months, but the house was overcrowded and about three weeks ago the family moved out and checked into the hotel.
Cork City Council pays for the cost of the hotel, while alternative accommodation is sought for the family.
This is a situation that is common in Dublin, where latest figures show that there are 1,026 families living in homeless accommodation in the capital.
It's also an increasing problem in other urban centres around the country, which have seen a consistent rise in the numbers of homeless families and children over the past two years.
Family homelessness in Ireland didn't use to be a major issue, but in recent years an increasing number of families have been presenting as homeless for a variety of reasons.
In the South West region alone (which comprises of Cork and Kerry), the number of homeless children has gone up by close to 500% in two years: from 23 in October 2014 to 97 in October of this year.
A large number of these are staying in private hotels or B&Bs in Cork city. The only emergency accommodation for women and children in Cork city – Edel House – is at max capacity and has been for some time.
"Before 2013, [for people] to be here more than three months was exceptional, now it's not so exceptional," says Tony O'Riordan CEO of Good Shepherd Cork, which runs Edel House.
We have had people here nine or 10 months, which is a long time to be in an emergency centre.
O'Riordan said that since 2013 the shelter has been full on a near-constant basis.
"The second half of 2013 is when the housing crisis hit here properly, and since then we've been at our fullest," he says.
As the stays become longer with nowhere for people to move onto, it becomes harder and harder for people to retain their hope.
Hoping for the best
Speaking over the phone from her hotel room, Laura tells TheJournal.ie that she still has hope in getting a new home for herself and her two boys.
"I'm in a situation where I have to accept where I am at the minute and just hope for the best," she says.
It would be great to get our own place but I'm not sure if it's there for us.
She says that a room may become available for her in Edel House. While Laura would take this room, she says she doesn't want her children to have to stay there too long.
Edel House sits on Grattan Street near the centre of the city.
The shelter is made up of a number of bedrooms, common rooms, a kitchen, play areas and a reception and staff area.
Colourful drawings adorn the yellow walls inside, and there is main common room with a television where people gather in the evenings.
At its capacity the emergency homeless shelter for women and children has enough space for 10 family units and 18 units for single women.
As O'Riordan pointed out, it has been at maximum capacity now for three years and there is no sign of any reduction in numbers.
Good Shepherd, which runs the shelter, also provides other outreach services for people at risk across Cork and other counties in Ireland.
According to the charity's 2015 annual report, 325 women and children were resident at Edel House at some stage last year. In that time, the service had to turn away 375 women and 281 children.
"I've been working in homeless services for 25 years now and I've never seen it as bad," says Ger Spillane, regional manager for the South West with charity Focus Ireland.
I spend most of my time in the South West area and while there would have been isolated incidents of family homelessness it was certainly nothing like it is now.
Focus Ireland works with families like Laura's to try to help them out of homelessness as quickly as possible, before the situation becomes too damaging for children involved.
"While homelessness is bad enough for adults, it's crippling for children in terms of long-term outcomes," says Spillane.
They have poorer education, poorer attainment and they have poorer long-term health; it affects their self-esteem, it affects their confidence and all that does is add up to wider or more long-term social problems.
Laura's main worry is about the effect staying at the hotel is having on her children. She wants to get them into their own home as quick as possible.
"They're gone very quiet in themselves," she says.
I suppose they're just kind of accepting it and going along with it but they don't know whether they're coming or going – like myself.
Why the rise in homeless families?
With the collapse of the property market in 2008 and Ireland entering a recession, the construction industry ground to a halt for a number of years.
While the economy is gradually moving back towards relative prosperity, the lack of quality, affordable homes has put a huge strain on the property market.
House prices and the cost of rent in Ireland have risen hugely over the past few years. The latest quarterly Daft rental report shows that rents rose nationwide by an average of 11.7% in the year to September.
What started out as primarily a Dublin problem has since spread to other urban centres. Rents in Cork rose by 14% in the year to September.
This is coupled with a serious lack of social housing in the country, with waiting lists having soared across the country over the past few years.
As prices continue to rise, more and more families are being pushed out of the market and into homelessness.
Spillane works with at-risk people in Cork, Limerick, Tipperary, and Clare and he says that the patterns are the same wherever you go.
"We would have seen traditionally with a lot of people addiction issues but now we're seeing people who don't have these issues," he says.
People who would have never seen themselves as homeless are becoming homeless because they can't afford the rent.
Laura used to have addiction issues but has been in recovery now for three years. She says her situation is becoming increasingly hard to handle, but that it is important to stay positive for her and her family.
"Being in recovery now I would never go back to that life," she says.
But I suppose I'm in a 12-step programme now and I just have to accept what comes and keep hoping.
Solutions
Ger Spillane believes that the government needs to increase protections in the private rental sector, and to incentivise landlords to take in tenants at risk of homelessness.
As well as this, Focus argues that instead of housing families in B&Bs or private hotels, they should moved into their own houses as quickly as possible.
This would not only greatly benefit the family, it would cost the state less in long-term than unstable hotel accommodation.
"Someone living in their own home it is essentially their own home. A hotel room or bed and breakfast will never be somebody's home," says Spillane.
Valerie O'Sullivan, director of service for the housing section of Cork City Council, told TheJournal.ie that additional homes for families would be provided in the next two years in Cork city.
"These units will be self-contained and supported by services with the aim of bringing families out of homelessness as quickly as possible," she said.
O'Sullivan also said that planning development was progressing in increasing the number of social housing units in Cork and that construction was beginning this month on 400 new social housing units.
Back in the hotel room, Laura says that she would love to have her own home to celebrate Christmas with her boys, but she's not holding out too much hope.
She's more concerned about having a place by March, when her baby is due.
"I'm full on anxiety wondering will I get a place," she says.
Picturing myself in a hotel room with a baby and everything. But please God it won't [be the case], please God I'll get somewhere before then.
Laura's name has been changed to protect her and her children's identity.
Our #Homeless Ireland 2016 series continues all of this week on TheJournal.ie.