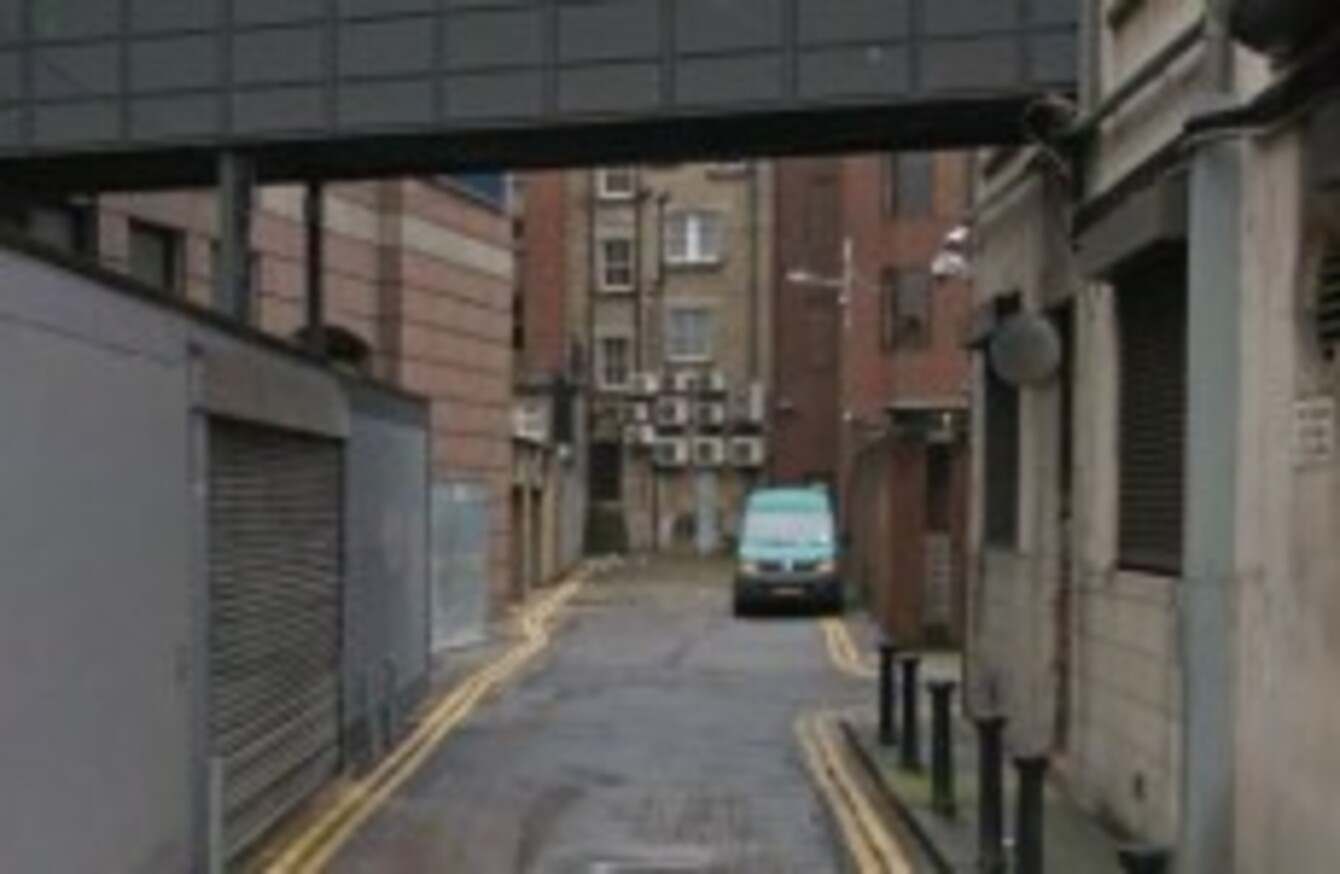 Dawson Lane
Image: Google Streetview
Dawson Lane
Image: Google Streetview
Updated at 10:55pm
A MAN WHO had been sleeping rough was found dead in Dublin city this morning, not far from where Jonathan Corrie was found dead last year.
This morning's discovery was made at Dawson Lane.
Local businesses were informed, and gardaí were on the scene as people were arriving for work this morning.
A staff member at a local cafe in the area told TheJournal.ie that employees were used to homeless individuals sleeping nearby. They were told by gardaí this morning that the deceased was likely homeless.
Other people who sometimes sleep in the area confirmed today they knew the man, and that he had been sleeping rough in the laneway recently.
Pat Doyle, CEO of the Peter McVerry Trust, confirmed in a statement tonight that the deceased had been sleeping rough and was known to charity workers since December.
We are deeply saddened to hear of the passing of another person who was sleeping rough in Dublin.
The young man had been engaging sporadically with the Focus Ireland Peter McVerry Trust Housing First Street Intake Team since December 2014 and we understand had accessed homeless services in Dublin in recent days.
The deceased was covered in a sheet this morning, as gardaí attended the scene.
The Garda Press Office confirmed there had been a death in the locality, and said it was not being treated as suspicious.
The man's death took place just a few hundred yards from where Jonathan Corrie passed away in a doorway on Molesworth Street last December.
His death, its proximity to Leinster House and the public's reaction led to the government to convening a special forum on homelessness before Christmas last year and a renewed public and government focus on the issue.
First published at 6:41pm