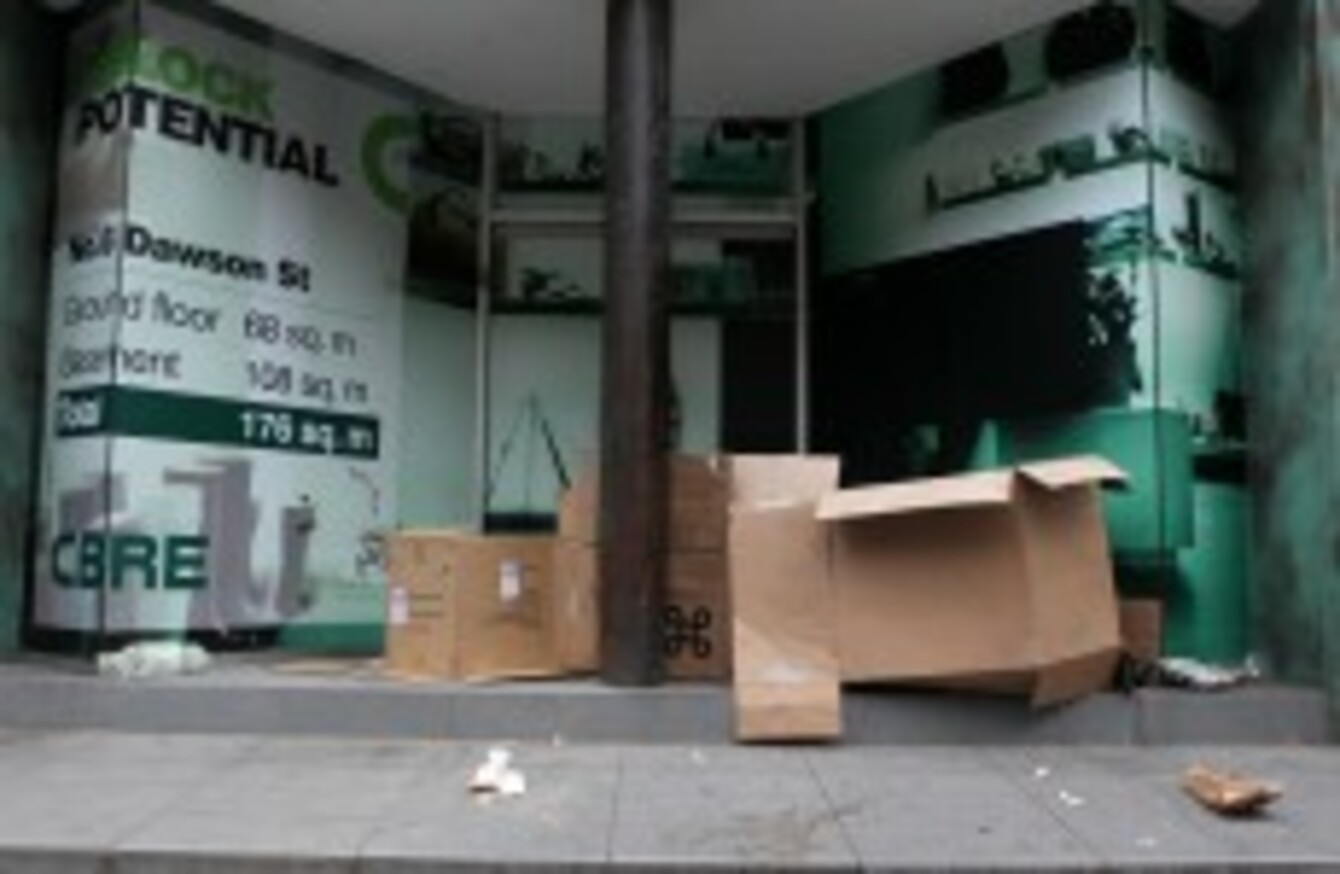 Image: Photocall Ireland
Image: Photocall Ireland
NAMA AND FOCUS Ireland have become embroiled in a war of words this afternoon as the charity dedicated to eradicating homelessness called for more action on social housing provision.
Following an appearance by the charity's chief Joyce Loughnane on Morning Ireland today, the National Asset Management Agency issued a statement to clarify a number of points about its commitment to "providing homes for people who need them".
Lougnane had said that her organisation had not yet gained access to any NAMA-owned properties.
NAMA, meanwhile, argued that it had identified and made available more than 4,000 houses and apartments for social housing purposes to local authorities and the Housing Agency. Of those, 2,000 were deemed acceptable.
According to the agency, Focus has been provided with details of 136 properties in Dublin, Cork and Kildare but they were declined.
In turn, the charity clarified that it was local authorities that had deemed the properties unsuitable for social housing, and not the organisation.
A spokesperson added: "All sides concerned have acknowledged the great difficulties in delivering the promised social housing units under NAMA. However , Focus Ireland is working in partnership with NAMA to progress delivery of units suitable for use of social housing in Dublin and around the country."
In its statement, NAMA claimed to be the most pro-active financial institution in terms of making housing units available to local authorities. However, it acknowledged that the bodies are free to decline the offers if they do not meet criteria.
A spokesperson said that 475 properties have been delivered as social housing to date and the target for the year-end is 600.
The agency says it is in negotiations with Focus about the potential leasing of up to 19 properties in Kilkenny and the charity has also been notified of the availability of 72 homes that may be suitable to its needs.
At its annual conference, Focus Ireland revealed that it has seen an 18 per cent rise in the number of people seeking supports and that at least 16 families a month are becoming homeless in Dublin alone.