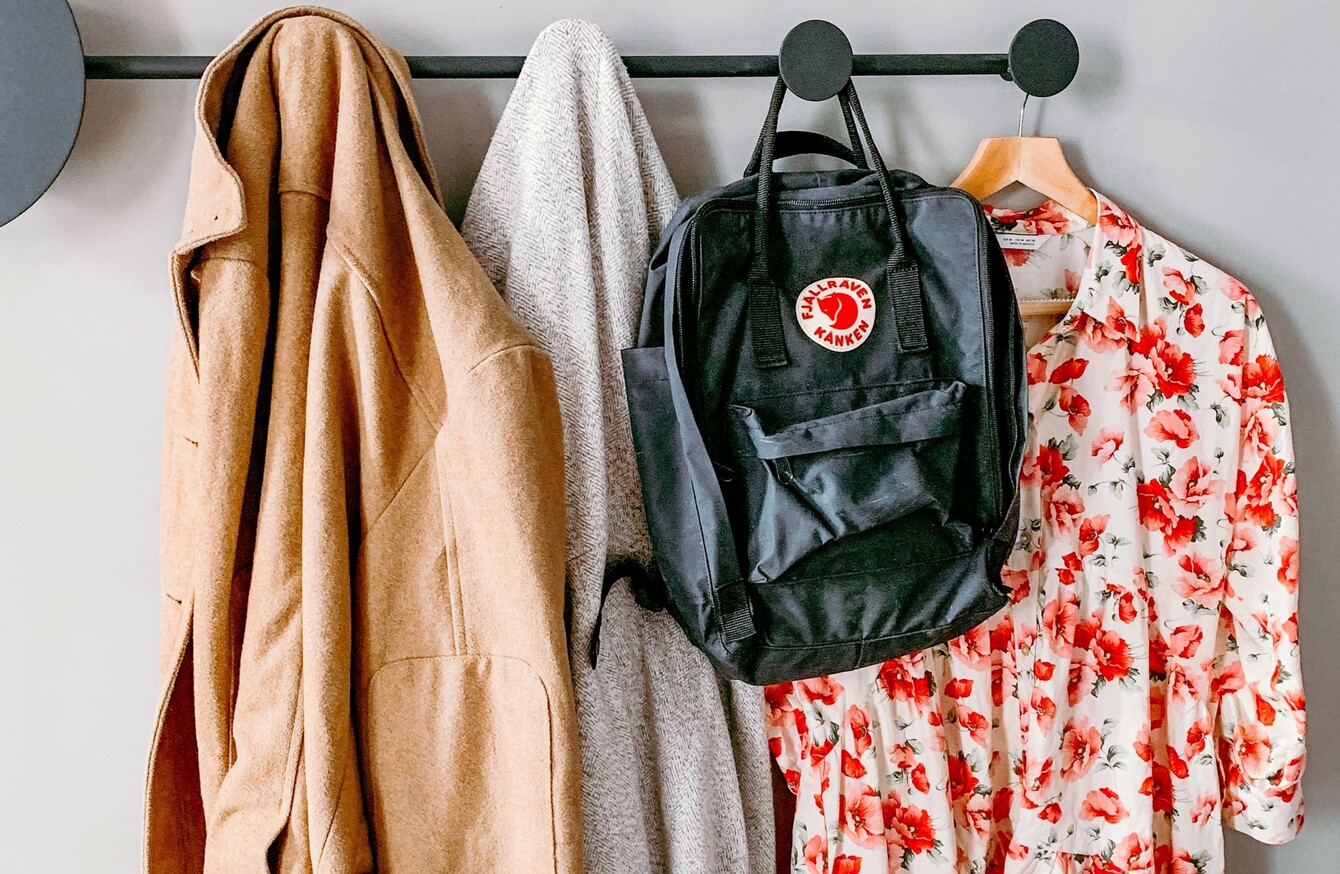 Image: Unsplash/Social Cut
Image: Unsplash/Social Cut
LAURA DE BARRA regularly brings her lifestyle and home maintenance masterclasses to the Glenveagh Home Magazine on TheJournal.ie. This week, fantastic hooks and where to put them.
Low on space? Need more organisation? Or are you hoping to make some easy but effective décor changes? Hooks can be your best friend here. These easy to use gals cause very little harm to your space, yet can add so much potential. 
Before you start, here's a run-through of the four kinds of hooks that'll be most helpful to you around your home.
1. Removable stick-on hooks
These can usually hold around 2 -3kg (always check the packaging), can be placed anywhere you wish and can be removed anytime you like. Perfect if you change your mind a lot!
What are they good for?
Large utensils can be a nuisance in kitchens. Small stick on hooks can be popped on to the inside of the cupboards and used to house longer utensils and keep them out of your drawers. I use them in lower cupboards to avoid any injury. 
If your chargers are plugged in to a difficult spot and you have to constantly reach to get to the fallen cable, hang a hook nearer to where you need the cable to sit. This could be under your desk or next to your nightstand. 
Using hooks to hold baskets on walls and inside of cupboard doors can be a great space saver. They can hold lunch boxes and lids, linen and cloths. They can also look great on kitchen walls, above the countertop, holding pots of herbs.
If you are making a gallery wall and want to hang some ornaments, plates or oddities between frames, temporary hooks are ideal. You can play around with placement and move as and when you wish.
2. Screw-in hooks
These can be used on walls and wood (just make sure you have the right kind of hook and the right kind of prep done). These can take more weight, leave a hole and are a more permanent fixture.
What are they good for?
If you cannot move an existing ceiling light to be placed over your dining table, consider a plug-in pendant light. These can be plugged in nearby and hung from ceiling hooks so it is positioned over the dining table. V. loft apartment chic. 
Low hanging hooks in a hallway, utility room or under the stairs are perfect for kids. Pop up one for a coat and one for a school bag. Mornings made much easier (use hooks that are designed for use by children) 
3. Over-door hooks 
These are a personal favourite. You just need get one that matches your door, be it a kitchen cupboard or your bedroom entryway. If you place a 5c piece on the top of the door and it stays put even when you open and close the door, this means that you have enough head room to have the bars of an over-door hook in place. These hooks can take lot of weight but make sure you have buffers in place to protect your door.
#Open journalism No news is bad news Support The Journal

Your contributions will help us continue to deliver the stories that are important to you

Support us now
What are they good for?
Customising your bathroom with hooks can make all bath and shower time seamless. Back of door or over door hooks can be used for towels and bathrobes while tile hooks are great for hanging shower accessories. If you need to make sure you have a towel to hand for children's bath time, pop one on the bath panel.
Over-door hook are fabulous for hanging coats. I personally hate to be greeted with the sight of a bunch of coats hanging of the back of a room door, so I prefer to avoid using them here. Placing the hook or set of hooks on the back of a door – be it under the stairs doors or a storage cupboard door – can easily hide the coats from sight. 
4. S hooks
These are so called because of their curved S-shape. They'll allow you to hang an item from something fixed, like a shelf or a rail.
What are they good for?
S hooks are a huge wardrobe space saver for items like jeans and trousers. You can fold the creases in as needed and hang from the clothes rail. It keeps jeans and trousers crease free and takes up less space 
Want more tips and hacks? Laura de Barra's debut book, Gaff Goddess: Simple Tips And Tricks To Help You Run Your Home is on shelves now, published by Transworld Ireland. Buy it here or in all good bookshops, and follow Laura on Instagram for even more cleaning and lifestyle tips.