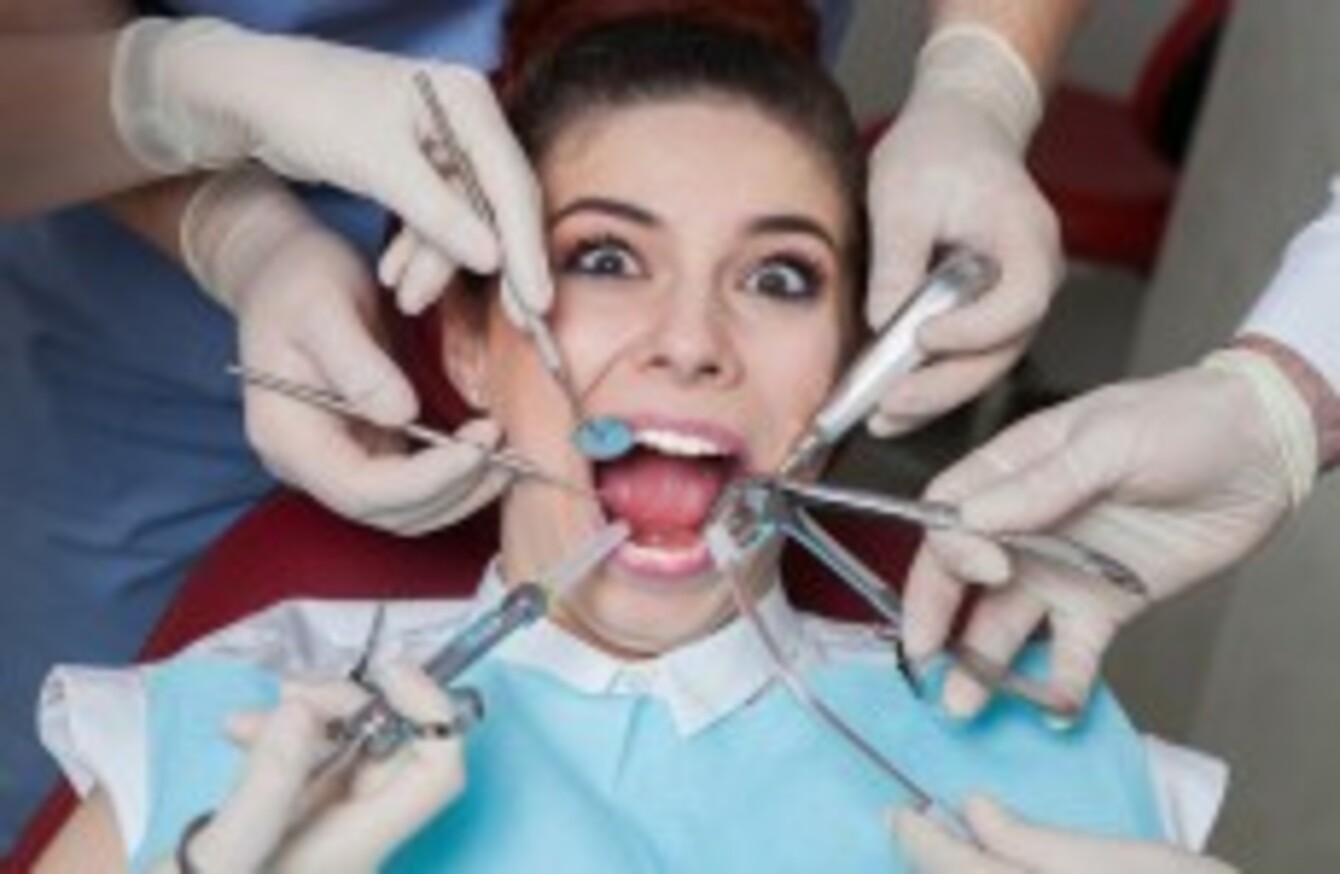 Image: Shutterstock/romeovip_md
Image: Shutterstock/romeovip_md
HOSPITAL ADMISSIONS FOR for severe dental infections are up by 38% following the introduction of cuts to medical card and PRSI schemes in 2010.
That's according to a new research which identified increasing numbers of patients accessing the emergency department in 2011 and 2012.
The Study 'Odontogenic infections and their management' also noted an increase in the number of patients being operated on for dental caries, a condition that should be dealt with long before it gets to the operating theatre.
The authors pointed out that in 2011, 70% of patients were brought to theatre on the first day of admission compared with just 27% in 2008.
Chief Executive of the Irish Dental Association Fintan Hourihan said:
"We are now seeing evidence of the long held view of dentists that significant damage is being done to the oral health of the nation and this is clearly linked to cuts in state supports for patients.
We all know prevention is better than cure but due to the short sightedness of Government policy many people are being left with severe abscesses and life-threatening infections.
Earlier this week the Minister for Health Leo Varadakar linked the PRSI dental benefits to the Government's universal health care plans and indicated the Government 'might' restore the benefits.
While welcoming the Minister's comments the IDA pointed out that both Government parties had in fact promised to restore these dental benefits prior to the last election.
Hourihan said the ball was now firmly in Tanaiste Joan Burton's court:
"As the Minister responsible for the PRSI dental scheme, the Tánaiste, should indicate whether or not she shares this view and tell us when we can expect to see action on this issue."