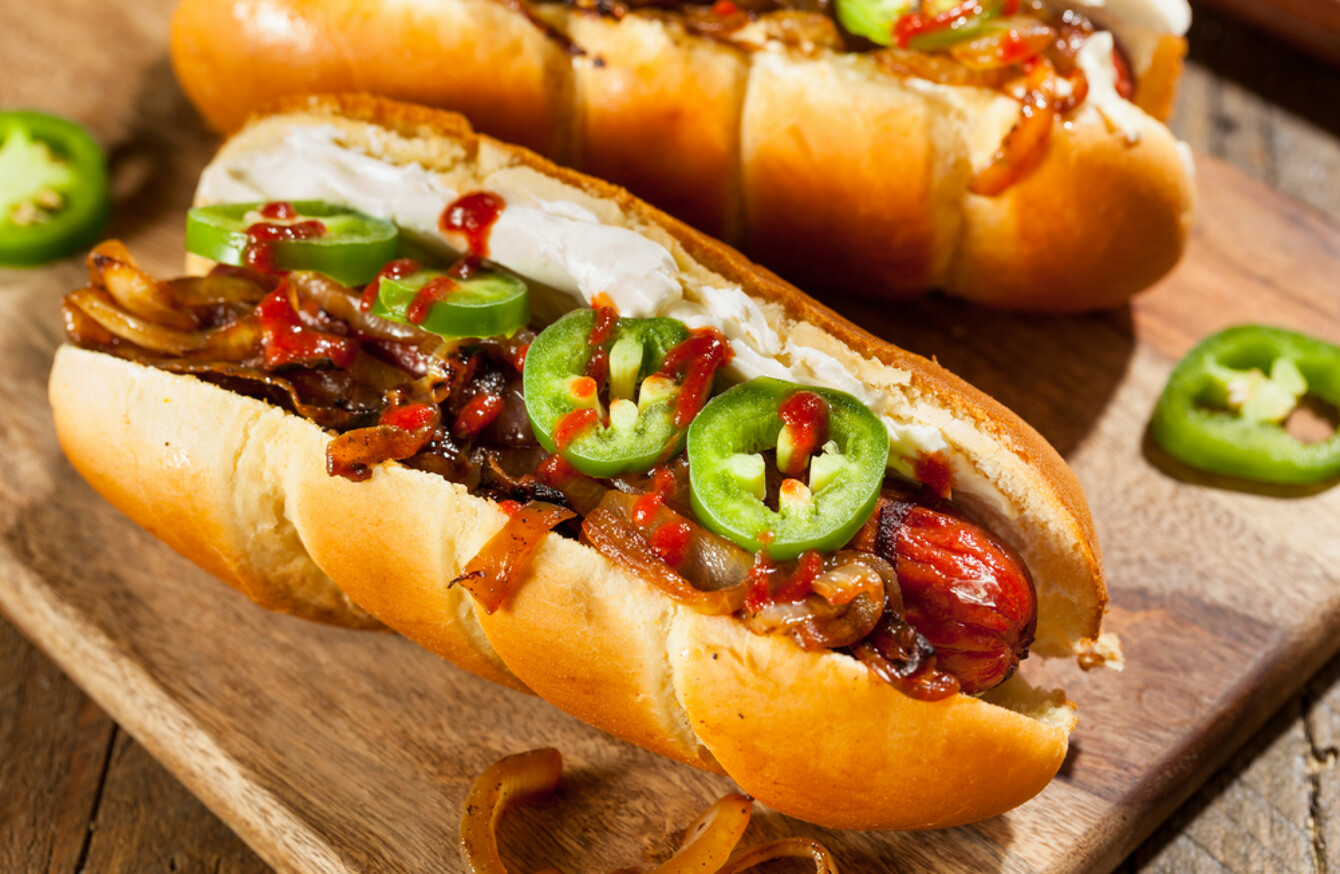 Image: Shutterstock/Brent Hofacker
Image: Shutterstock/Brent Hofacker
THE TEMPERATURES are up and the sun looks like it's here to stick around for a while, which means BBQ season is well and truly upon us!
We all know a hot dog is essential grilling at any BBQ, and on July 4 the USA really takes this to another level.
Did you know that the USA will consume an estimated 150 million hotdogs this Independence Day? From the classic to the more ambitious, we've rounded up our favourites from around the web.
1. The Taco Dog, from The Candid Appetite: Combining the taco and a hot dog in one mouthful, what could be better? These taco hot dogs are packed with fresh flavours and would be delicious served alongside a salty margarita
2. The Classic Loaded Dog, from Tornadough Alli: Sometimes you just can't beat a classic. This recipe has the perfect combination of toppings (even a few fries thrown in for good measure!) and is a guaranteed crowd pleaser.
3. Icelandic Hot Dog, from GastroGays: Inspired by a trip to Iceland, food bloggers the Gastro Gays have developed this tasty recipe which includes a topping of two different varieties of onion and a hint of curry. Delicious!
4. Chorizo Hot Dogs with Chimichurri and Smoky Relish, from Gourmet Traveller: We all know the secret to a really great hot dog is in the condiments. We love this combination of fresh herbs and citrus from the chimichurri, combined with a smoky red pepper relish.
5. Hawaiian Hot Dogs with Mango Salsa, from Damn Delicious: A refreshing and simple to make hot dog loaded with a Hawaiian inspired mango salsa. Fresh and delicious!
6. Holy Vegan Hot Dog, from Not Quite Nigella: Because who says a hot dog has to contain meat? This recipe sounds like it has all that smoky, delicious flavour of the typical frankfurter – just without the meat, and probably a few less calories too.