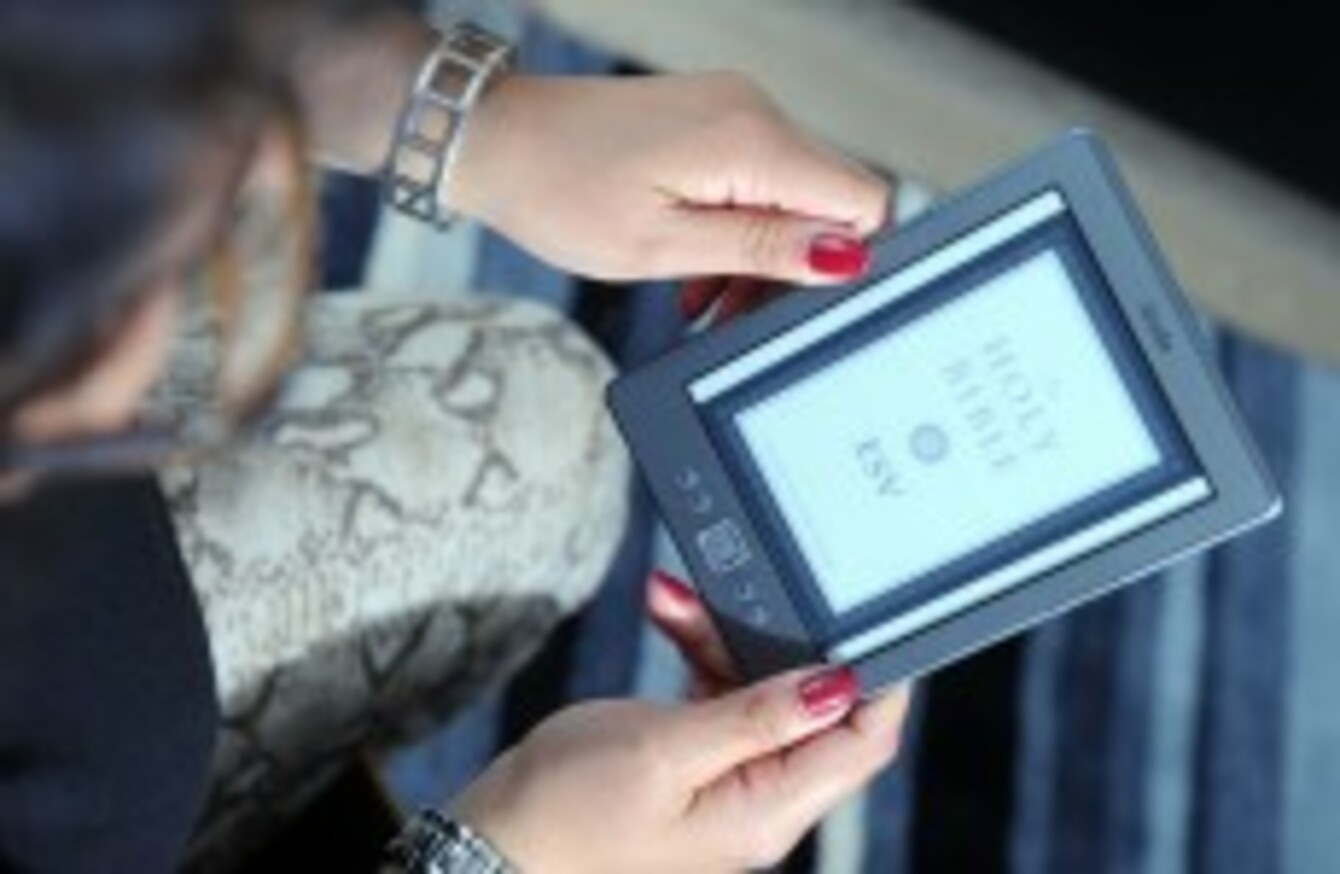 Image: Sandy Young/PA Wire
Image: Sandy Young/PA Wire
A HOTEL IN Newcastle in the UK is replacing its traditional copies of Gideon's Bible with Kindles.
Guests at Hotel Indigo are placing the e-readers in all 148 rooms with copies of the bible already loaded on the Kindles.
Hotel residents will also be able to download their preferred religious books via the hotel's free Wi-Fi to the value of £5. They'll also be able to purchase any other books, with the charges being added their bills.
The hotel chain is considering the possibility of expanding the service to its 44 locations around the world.
The US-based Christian organisation Gideons International distributes millions of bibles to hotels and elsewhere every year.
Not quite a chocolate on your pillow – a Kindle in a hotel room at the Hotel Indigo in Newcastle. (Pic: Sandy Young/PA Wire)