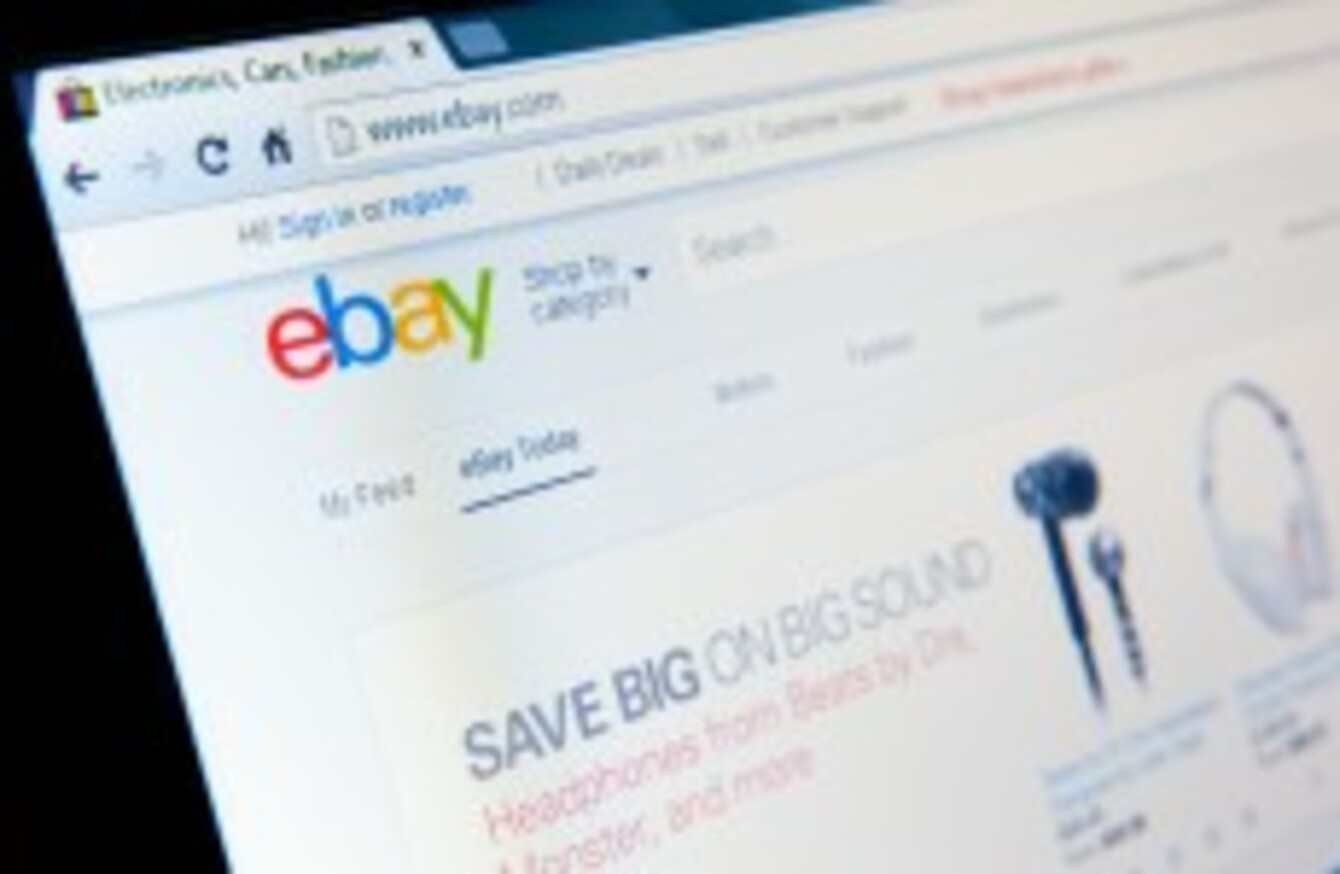 Image: Shutterstock/JuliusKielaitis
Image: Shutterstock/JuliusKielaitis
THINKING OF SELLING your house?
Most people would first consult with an estate agent about their options and try to figure out the best way to proceed.
Someone a bit more adventurous might think about going it alone and post their own classified advertisement.
For many, Ebay does not seem like the natural home of property sales although it does have an outreach of around 90 million visitors a month in the UK and Ireland.
But let's examine the process a little more closely…
Selling
At the time of writing a search for 'houses' under the property section of the website produces two results for actual properties on Ebay.ie and 113 on Ebay.co.uk.
Speaking about this, Steve Haywood, Ebay's head of communications for the UK and Ireland, said:
We have a property category on Ebay.ie. In general people will list on there as a kind of classified advert.
"You can run an auction as well – but then the sale would have to be finalised in what you might call 'real life'. You need to take the listing off Ebay and then inspect the property and conclude the sale successfully," he said. 
For many house sellers that sounds like an added layer of difficulty.
Why would someone bother using a third party website when all of the legal stuff – which can take as much as two months – still has to be completed?
Outreach
"One of the main reasons for listing a house on Ebay," Haywood explains, "is that there are 90 million visitors a month to Ebay in the UK and Ireland. It is a great place to get visibility for your item. And that includes property." 
Despite the advantage of a diverse reachable audience, Brian Dempsey, an associate director with DNG, has reservations about the process.
Difficulty
"I would be very surprised if someone hadn't managed to do it," said Dempsey, "but do they buy the house without coming to see it? Do they bid against each other?"
To sell your house on Ebay how do you know what your house is worth? They come to us, they get the evaluation and they sell it. So estate agents are involved at one level or another.
But what if someone was willing to go it alone and take whatever price they could get?
"For argument's sake – if you had a crumbling pile on the west coast and if some American came in to buy it for €15,000 maybe – then yeah, it has a purpose there," said Dempsey.
In reality possession is nine-tenths of the law – they go to look at it and they find they aren't interested – then you're back to square one. We sell by private treaty and that is where the estate agents show their worth.
"You're trying to get through the process without the two solicitors are killing each other. The only person who can talk to both sides is the estate agent," he said.
Possibility
Ebay offers an unconventional outlet for those looking to sell a property.  However, selling through the site comes with many of the same difficulties as a conventional sale – and it would be prudent for anyone thinking of going down this path to properly research it beforehand and ensure they have the correct legal support in place.