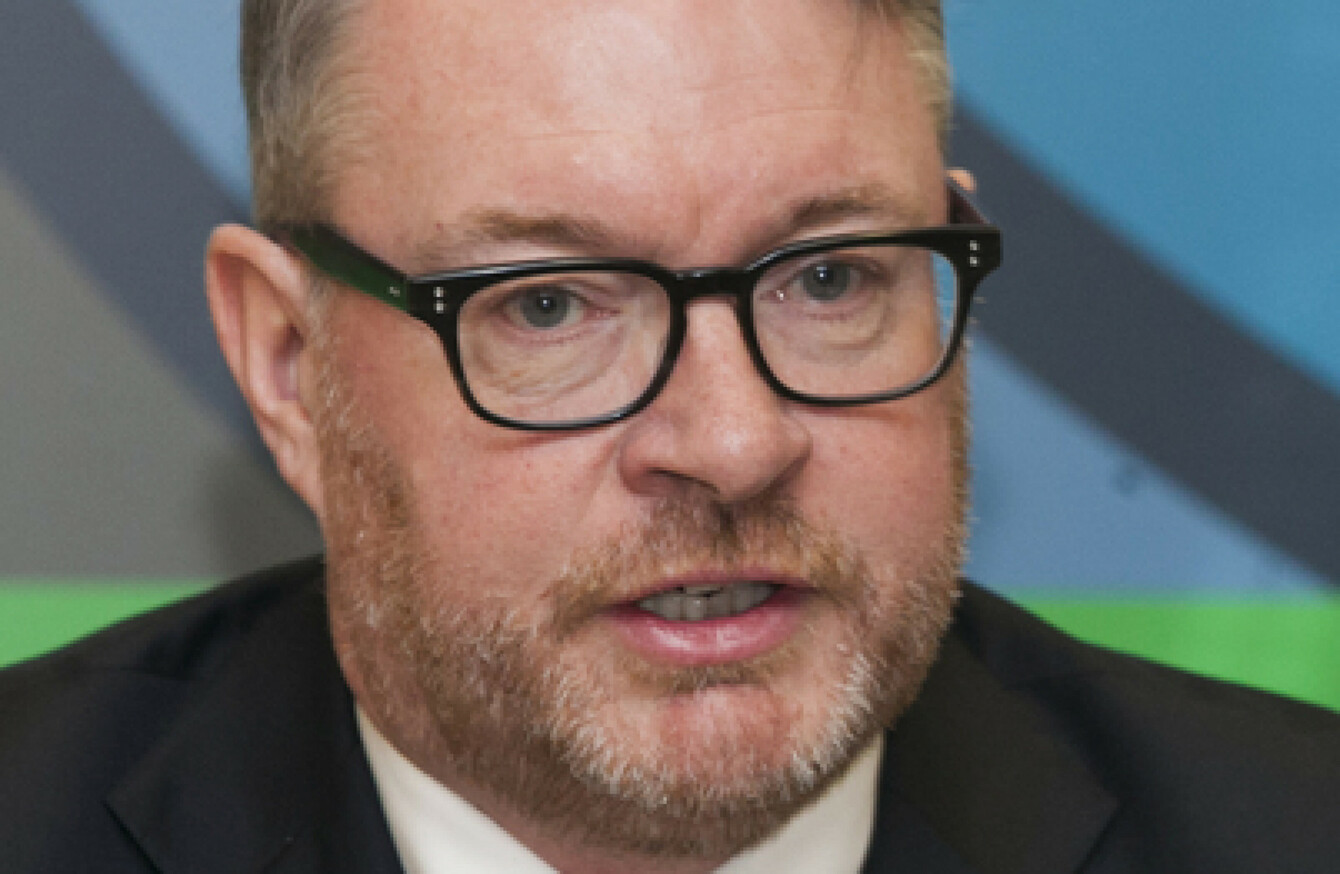 Michael Carey pictured in 2015.
Image: Leah Farrell/RollingNews.ie
Michael Carey pictured in 2015.
Image: Leah Farrell/RollingNews.ie
HOUSING MINISTER EOGHAN Murphy has nominated a new chair of the Housing Agency to replace outgoing chair Conor Skehan.
Murphy has nominated Michael Carey, the former chair of Bord Bia, who has experience overseeing state bodies.
Carey has served as the chair of the Grow Dublin Tourism Alliance since 2016. He has also sat on the board of a number of not-for-profit initiatives.
Carey is the former owner of the Jacob Fruitfield group, which produced and imported foods before it was sold and became part of the Valeo Group.
Carey is currently the Executive Chairman of The Company of Food, a specialist food investment company.
"Mr Carey is an excellent candidate for the position of Chair in that he possesses the requisite skill set and experience both in terms of corporate governance and business leadership to deliver in this critically important role," said Murphy.
The Housing Agency has become an important arm of the Department in terms of implementing Rebuilding Ireland – building more houses – and so someone with the level of Board experience that Mr. Carey has is essential.
Murphy has now notified the chair of the Joint Committee on Housing, Planning and Local Government of his intention to appoint Carey to the post.
Carey will likely now be invited to brief the Committee which will then submit its views on the proposed appointment to the Minister.
Murphy also took the opportunity in announcing his nomination to thank controversial outgoing chair Conor Skehan for the work he did while in the role.
Skehan courted controversy in early January, when he suggested in an interview with the Irish Times that some homeless families may be "gaming the system".
He had previously said that homelessness was "normal".
Skehan's five-year stint as chair of the agency was due to end at the beginning of 2017, but he agreed to stay on until a suitable replacement was found.
He was also criticised after appearing before the Housing Committee in late January.
Murphy expressed his heartfelt thanks to Skehan today.
"I would also like to place on record, the Government's and my own sincere thanks and appreciation to Dr. Conor Skehan for the manner in which he has professionally lead the Housing Agency through his term in office which has coincided with a very difficult period for the housing sector generally," he said.
I am also grateful to him for agreeing to remain in the role until a successor is appointed.