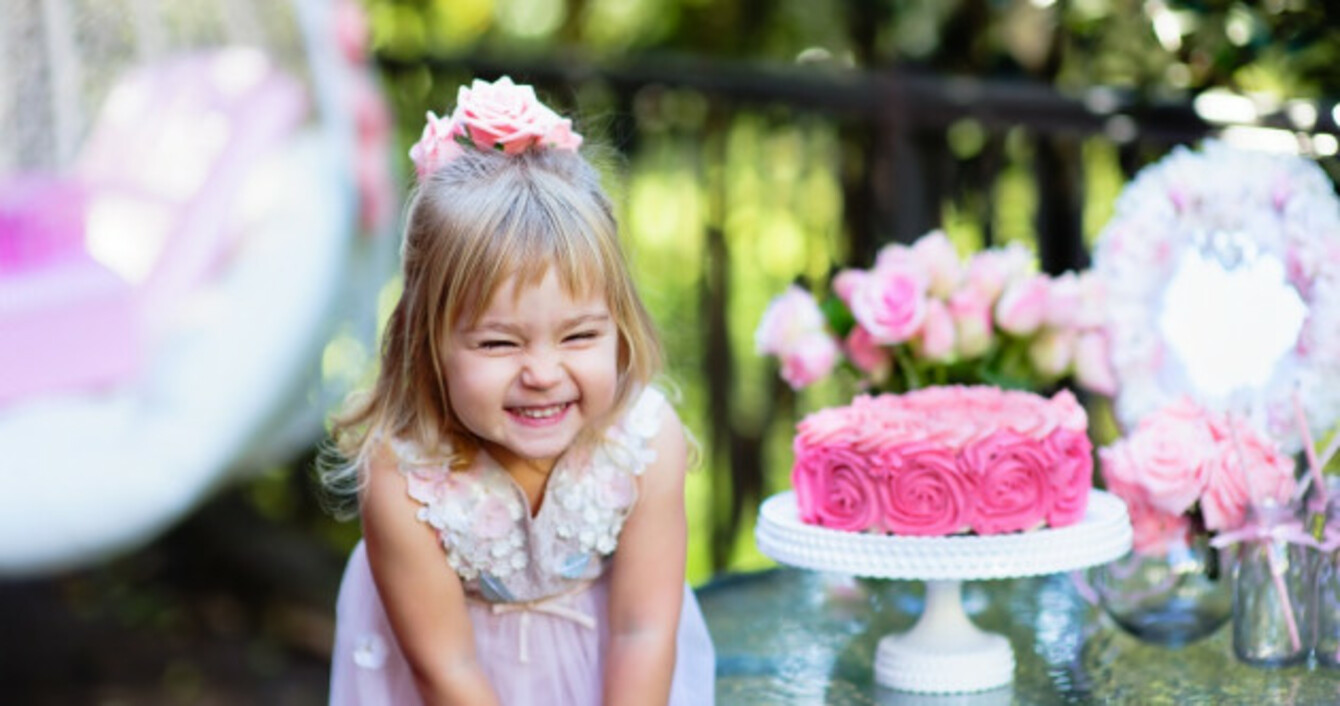 Image: Shutterstock
Image: Shutterstock
'MUM? CAN I HAVE a magician at my party? Rachel is getting one!"
Costing an average of €150 an hour, the answer to that request from my daughter, three weeks out from her birthday, was NO CHANCE.
Along with the entertainer, we'd still have to provide food, goodie bags and more. Perhaps a play zone, we mused, before realising that would cost a cool €300.
With limited funds, dropping a few hundred quid on one child's birthday party for one day was just not an option.
Feeling courageous, I decided we'd look after everything ourselves, and I set an ambitious budget of €70. In the end, we spent €83, which I was proud of. 
The challenge: A daytime 'pyjama party' for 15 boys and girls, aged between four and seven. I had a schedule written on a blackboard in the kitchen so people (mainly me) knew what was going on, which included craft time, a pillow fight, a "scary movie" on Netflix, followed by cake and pick-up. 
And here's how we did it…
The invites: €0.00
Why purchase invites when you have a readily available child claiming they're bored? Our 'personalised' invites specified the usual (time, date, address, optional dress code) – plus also asked them to bring their own pillow for – wait for it – a pillow fight.
The decorations: €31
While 'pyjama party' infers a low key affair, the living room still had to look magical. 
Searching for 'budget PJ party' on Pinterest resulted in a slew of bed canopy snaps – one of which was dark blue with gold stars. Perfect. There was one on Amazon for €25. If you're considering purchasing such an item, give yourself at least three weeks; they can take an age to arrive.
Adorned with white paper bunting from Dealz (€1.50), a festive banner from Søstrene Grene (€2.50) and a load of fairy lights we already had, it didn't look too shoddy.
Adding to the ambience, we blew up two inflatable double mattresses we had to hand, dressed them as beds, and threw them under the canopy. On top of the mattresses, we scattered cushions and pillows.
Any spare duvet, throws and blankets also came downstairs and thrown on the floor and over any sharp corners. In short, think "padded cell for sugar-crazed kids."
The party food: €10
Considering the one thing most children say when they traipse through a front door is "I'm hungry", I had a spread laid out on arrival. Anyone hungry can graze throughout without gorging on sweets and spewing all over your couch.
In addition to the mandatory (yet ritualistically avoided) plates of fruit segments and julienned carrots, I also had platters of cocktail sausages, chicken goujons, some fairy cakes, a couple of crisp bowls and some sweets.
Ask a parent to be on drinks duty, making sure there's always a (supervised) jug of water and/or squash on the table.
The entertainment: €32.50
These kids were used to getting their faces painted while rabbits were being pulled from places, so we had to manage expectations:
- Piñata: The birthday girl has a piñata obsession so this was essential, and we found a unicorn one for €12.99 in our local supermarket.
- Pillowcases: We opted for pillowcase decorating as the crafting activity on the day. I got three four-packs of white cases at Heatons for €5 a pop. Technically we were short three pillowcases, but we just let our girls scrawl all over their own with…
- Permanent markers: Not wanting to blow the budget on high-end permanent markers, I opted for three multipacks from Dealz (€4.50 in total)
The birthday cake: €2
Yes, you read that right. Cakes can cost a bomb, especially if you're getting one made. So, if it's not in budget, why not try making your own?
#Open journalism No news is bad news Support The Journal

Your contributions will help us continue to deliver the stories that are important to you

Support us now
When the collective eye-rolling stops; it's not as hard as you think to make some vanilla fairy cakes, which you can then decorate with icing.
Disclaimer: The actual cost here comes from the emergency sponge cake I had to buy when I collapsed our fairy cakes as the oven was too high on the day.
The goody bags: €7.50
We aimed to be a bit greener by ditching the plastic 'loot' bags. 
Søstrene Grene sells paper cones (a six pack was €1.50), so we used them for popcorn at movie time and used the rest as goodie bags. Each bag contained a lollipop from Søstrene Grene (8c each), a sheet of stickers (I had a sticker book lying around), a balloon, and a DIY paper bag of jellies.
What didn't go so well: The budget, for starters. It came to €82.50 in the end, but that was mostly thanks to me mucking up the fairy cakes and buying pillowcases instead of retrieving forgotten ones from our hotpress. Also, the piñata didn't survive long, lasting all of three minutes. We have purchased ones that lasted much longer on previous occasions.
Was it worth it? The kids had a blast and are still talking about it.
As for us? We've started saving for JumpZone for Birthday 2020. You can't put a price on sanity…
Want to win one of three family passes for a day of thrilling fun at Fort Lucan Outdoor Adventureland? Enter here – and don't forget to subscribe to our Family Newsletter in the box below!