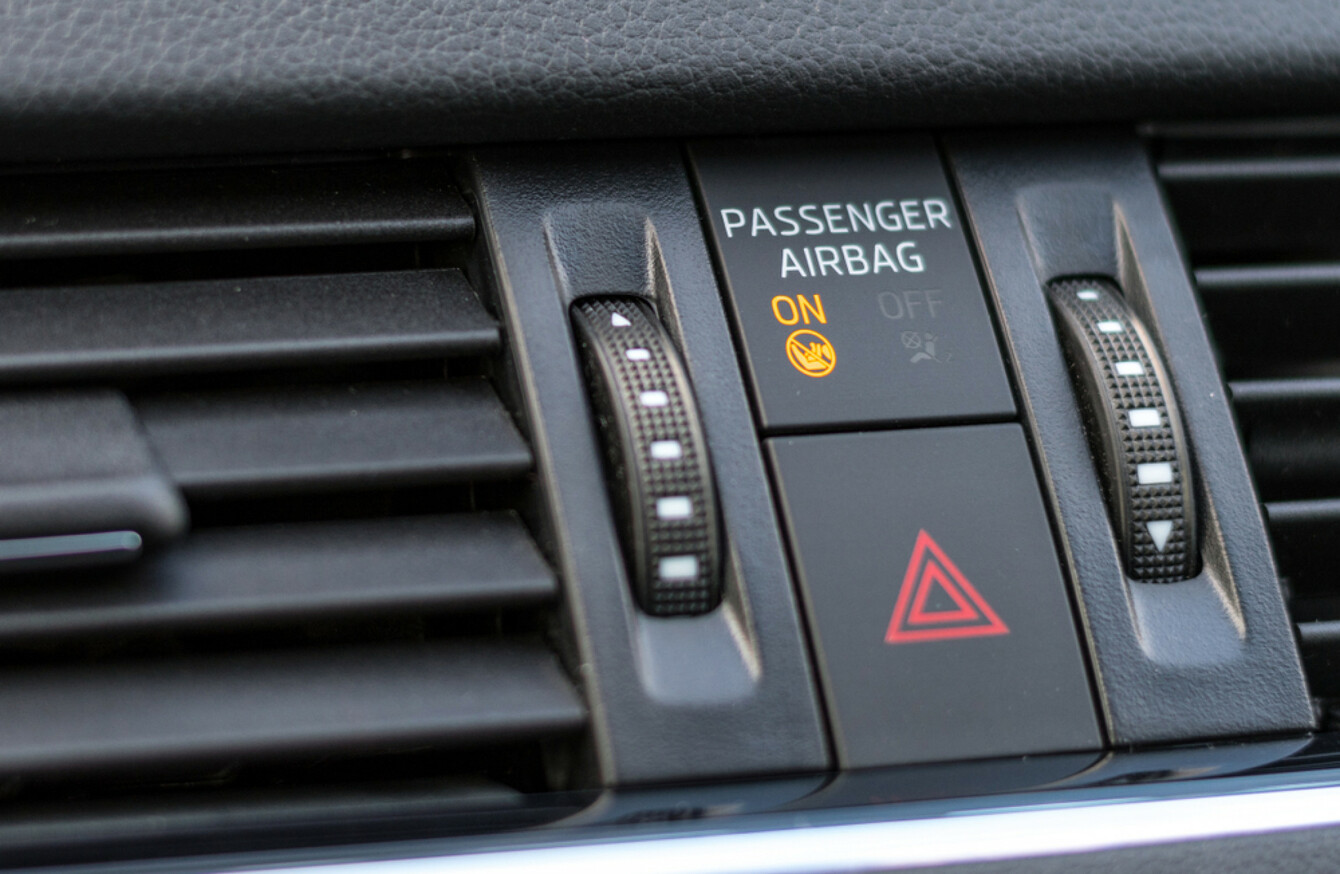 Image: Shutterstock/edgeplorer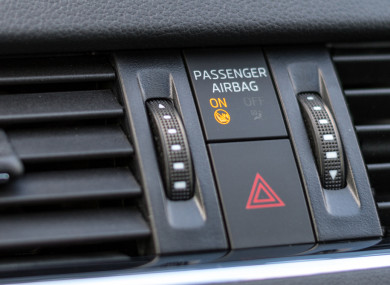 Image: Shutterstock/edgeplorer
THE AIRBAG IS one of the most important safety features in a vehicle. However, there are times when you should disable the passenger side airbag:
When you're travelling with a baby in a rear-facing child seat in the front passenger seat. It is illegal to use a rearward-facing child car seat in a passenger seat protected by an airbag. The deployment of an airbag where a rearward-facing baby seat is in place can cause serious injury to the child or even death.
When a passenger has an unusual medical condition and a medical professional has deemed it safer for the passenger to ride with the passenger-side airbag deactivated.
You can also deactivate the airbag when the seat is empty.
In most cars there will be a useful reminder sticker behind the front passenger visor.
Activating and deactivating the passenger airbag
Not every model by every manufacturer has the same system or the same steps to disable the passenger airbag. You need to read the manufacturer's manual which will give you all the steps that need to be taken.
But the passenger airbag can be deactivated if the car is equipped with a Passenger Airbag Cut Off Switch (PACOS).
In most cases, to disable the airbag you need to have the ignition switched off to avoid any possible malfunctions.
The PACOS is usually located in the passenger side of the dash board. It may be on the dashboard itself, in the glovebox or on the side of the dash so that you need to open the passenger door to access the switch.
The switch will have two positions 'on' and 'off'.
To move the switch from one position to another you need a special key that you insert into the switch and turn.
There is usually a confirmation that the airbag is deactivated with the illumination of one of the control lights in the dashboard.
You must check that the airbag can actually be deactivated. Not all automobiles offer this option, especially older vehicles.
If the car is not equipped with a switch to activate/deactivate the passenger airbag, the airbag will always be activated.
Some manufacturers, such as Mazda and Mercedes, have an automatic airbag disabling system. These cars disable the airbag automatically depending on conditions, for example when the passenger seat is empty.
If you can't deactivate the passenger airbag it is recommended that all children travel in the rear seats.
Remember, DO NOT deactivate the front passenger airbag if you're using a front facing child seat.
Note, if the passenger airbag is deactivated, sometimes the electric seatbelt tensioner on the passenger side will also be deactivated.
There is a penalty for drivers who place a rearward-facing child car seat in the front where there is an active airbag. You may receive at least three penalty points on your driving licence if caught.
Remember to re-activate the airbag whenever the seat is going to be occupied by a passenger.