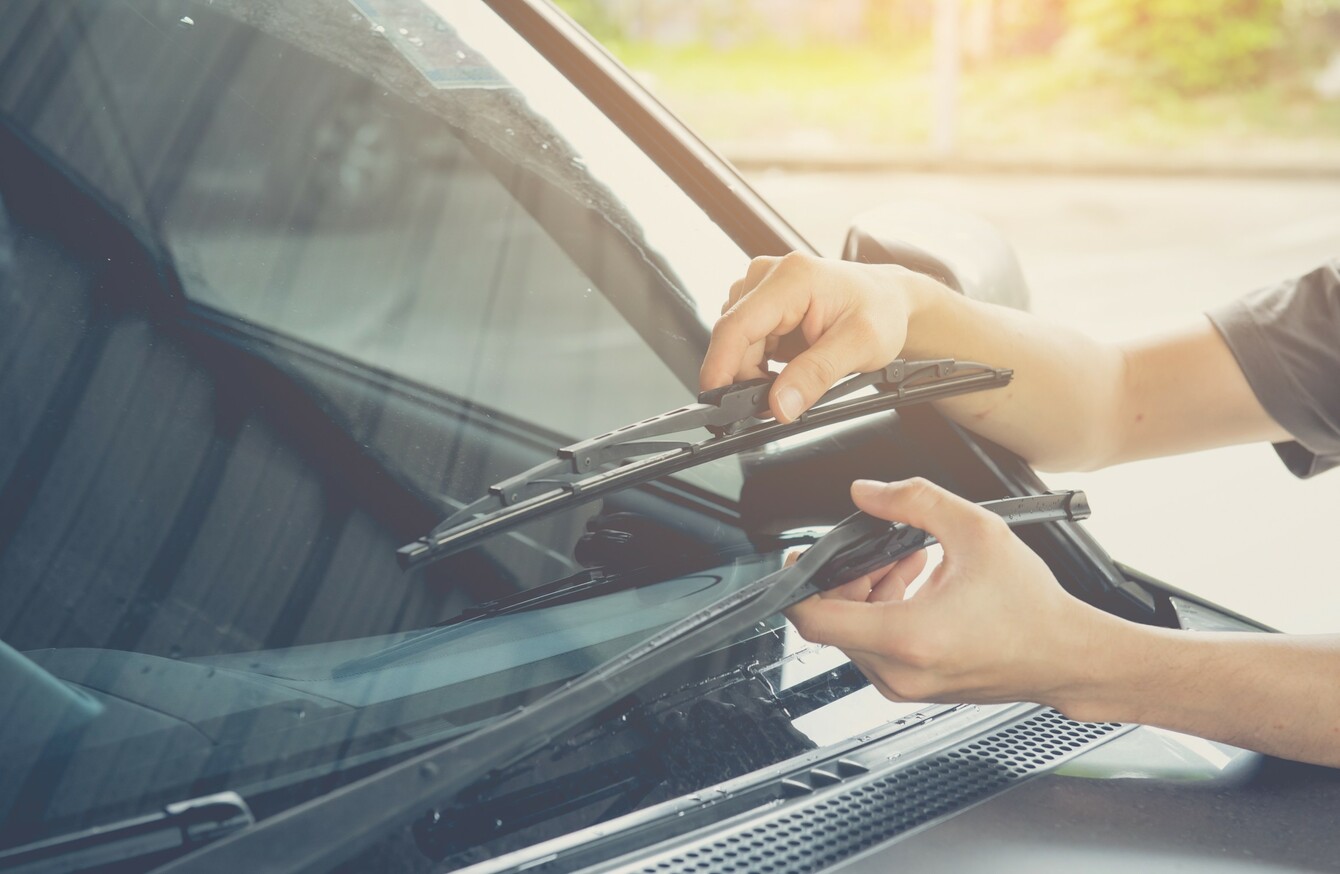 IT IS RECOMMENDED that you replace your wiper blades every six months to a year. However, they should be replaced once the blades start squeaking, streaking or scratching or if the rubber feels dry, hard or cracked.
Worn wiper blades not only hamper visibility in heavy downpours but are also a common point of failure on the NCT, so it pays to change them.
You can easily do this yourself as most wipers are very simple to remove and replace. Here's how.
Firstly, you need to buy the correct size and shape blades for your car. Many online stores will show you the correct blades by simply inputting your car reg, make, or model.
You can also check your car's manual or measure the length of each blade with a tape measure.
Lift the wiper off the windscreen until it locks and stands by itself.
Place a towel or something similar on the windscreen to protect the glass.
Turn the blade so it is perpendicular to the arm and can see the hinge.
If there is a clip on the wiper arm, open it up so it unlocks and then push / pull the wiper blade off.
If there is a hook on the arm, push this in and down to release the blade.
Do this in reverse to add the new blade – push the blade into the clip, lock the clip, turn the blade back around to face the windscreen then gently place the arm back down.
Repeat the process for the other wiper.
Source: fduauto/YouTube
If in doubt, most shops where you buy wiper blades will have someone working there who knows how to fit them, so just ask them to replace the blades for you.