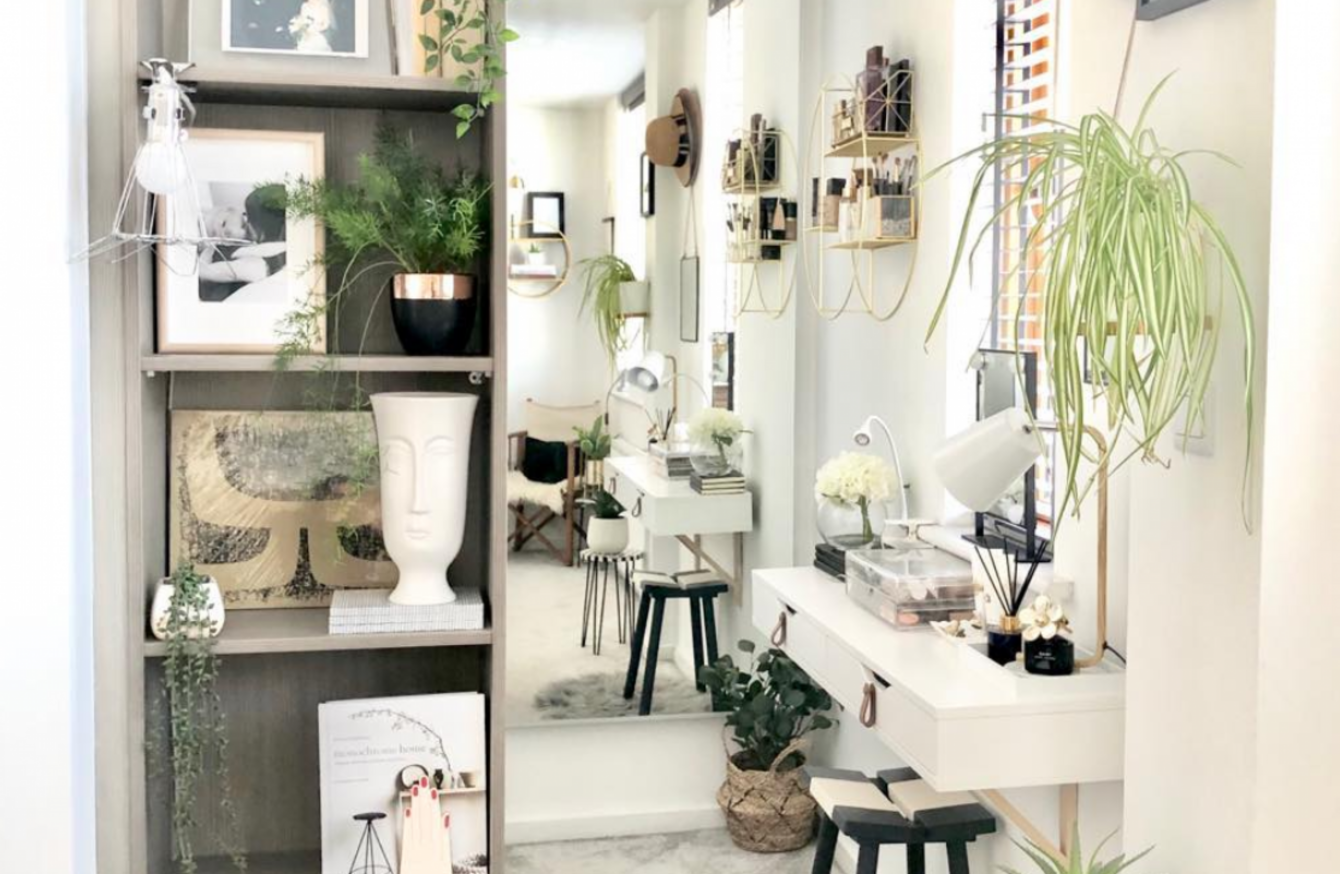 Michelle's dressing area in her home.
Image: ramseyresidence via Instagram
Michelle's dressing area in her home.
Image: ramseyresidence via Instagram
About your home
Where? Dublin 6
What type of house? Three storey semi-detached 
How many bedrooms and bathrooms? Three bedrooms and three bathrooms 
When did you move in? August 2015 
About you
Name: Michelle Ramsey
Age: 41 
Occupation: Full time mum, housewife 
Who else lives there? My husband, daughter Isla and our dog Pippa 
What made you choose this home over others?
Firstly it was location, we really wanted to live in this area within walking distance of Rathmines, Ranelagh and Rathgar, it's our favourite part of the city.  Secondly, as a new-build it offered all the contemporary features of a new house including an A BER rating. 
What is your favourite place in your home?
That's a tricky question, I have a few!
We converted our garage into a living room and open plan kitchen area and it has become the main hub of the house, where we hang out together and with the large sliding double doors to the garden bringing in so much light. It almost makes the interior and exterior become one. 
Is there any part of the home you don't like?
I would love to have a large utility room so I could have a second washing machine as I seem to spend so much time washing clothes!
Is there any part of your home that makes it unique?
We have a double height stairwell with large roof lights, that we have made into our art gallery. It is a great area for displaying our collection of canvases and prints. 
How does an average day start and end in your home?
We get up around 7am: Alexa rings in the morning and starts off the day. With my favourite radio station Heart 80s playing, the panic begins! Breakfasts is made, and Pippa is fed and watered.
Things calm down by 8pm: Once Isla is in bed it's time to do a bit around the house and get ready for the morning. We will generally chill out in the main living room after this, take a deep breath and relax with our favourite show.
Is there anything you'd do differently if you were doing it again?
I have an obsession at the minute with monochrome bathrooms. I would love to change the tiling and bath in the main bathroom, and I might even go for a darker kitchen. Who knows, they could be my next projects!