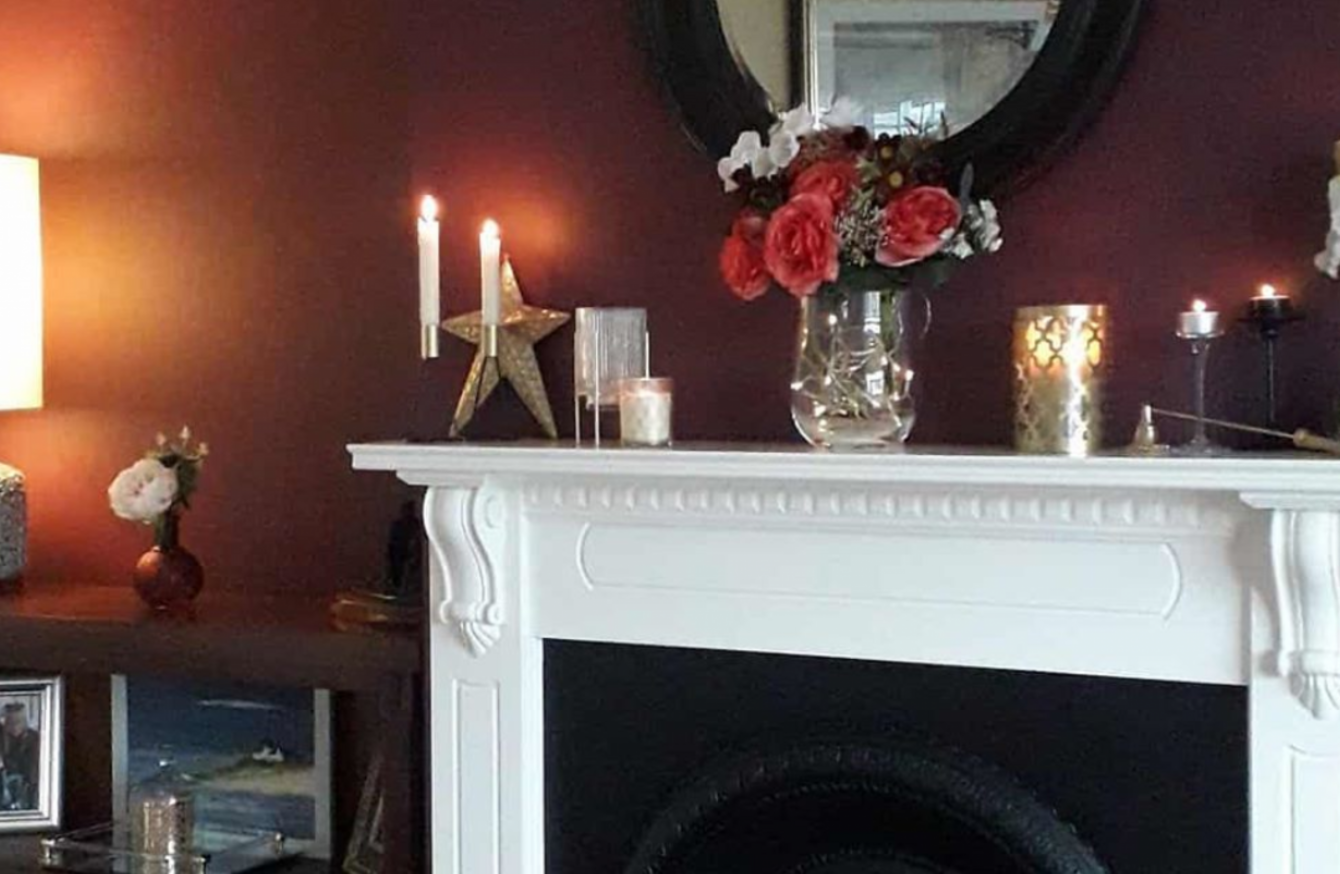 Image: white_washed_gable15 via Instagram
Image: white_washed_gable15 via Instagram
About the home
Where? Co Westmeath
What type of house? Two-storey detached
How many bedrooms and bathrooms? Four bedrooms and three bathrooms
When did you move in? November 2014
About you
Name: Marian Cashin Mullin
Age: 58
Occupation: Postal sorter
Who else lives there? One of my sons
What made you choose this home over others? 
I downsized back in 2014 and moved to the outskirts of town after living in the countryside for 20 years. I picked the estate I live in as it is very close to the town centre and my work.
There is a bus practically outside my front door so if I'm still here when I get to pension age I can use my free bus pass. It also has great sell-on potential if I decided to move.
What is your favourite place in your home? 
My favourite place has to be my sitting room as it is south facing and bright. I love nothing better than to light that fire on a Saturday or Sunday night, cuddle up on my cosy sofa with my dog Luna and catch up on Netflix.
Is there any part of the home you don't like? 
Yes, my utility room. It measures 5ft 10 by 5ft 4 and I only have a small standing area. I have no storage space for my ironing board, brushes mop bucket and all those bits and bobs. There's certainly no room to swing a cat! 
Is there anything about your home that makes it unique? 
My own taste in décor and the fact that it's my space where I can totally relax.
Take us through an average day in your house, room by room. 
As I work at night, it is late rising for me in the morning compared to most people.
 
10am: I wake up and go down to let my dog Luna out to do her business. Luna and I have our porridge and I check my emails.
11am: Back upstairs to get ready for the day ahead. Make beds and clean bathroom.
1pm: Downstairs again to get a wash (or two or three) on and hang them out. I watch out for rain showers and count myself lucky on the days I don't have to run out to rescue them off the line again. I continue with a few more jobs around the house and buy a few groceries too. If I have a project going on in the house I will give that my time also. I then take some time out to relax in the sitting room and watch some TV. This is really my down time as I will be on my feet for the rest of the night.
4pm: Make dinner and clean up.
5.30pm: Walk the dog and then get ready for work.
6.45pm: I head to work now. 
11:30pm: Travel home from work. 
11.45pm-1:30am: Let Luna outside, spend some time with her and wind down after a good night's work.
Is there anything you'd do differently if you were doing it again? 
Not so much for the house, but I think I would have pursued my life as an interior designer.