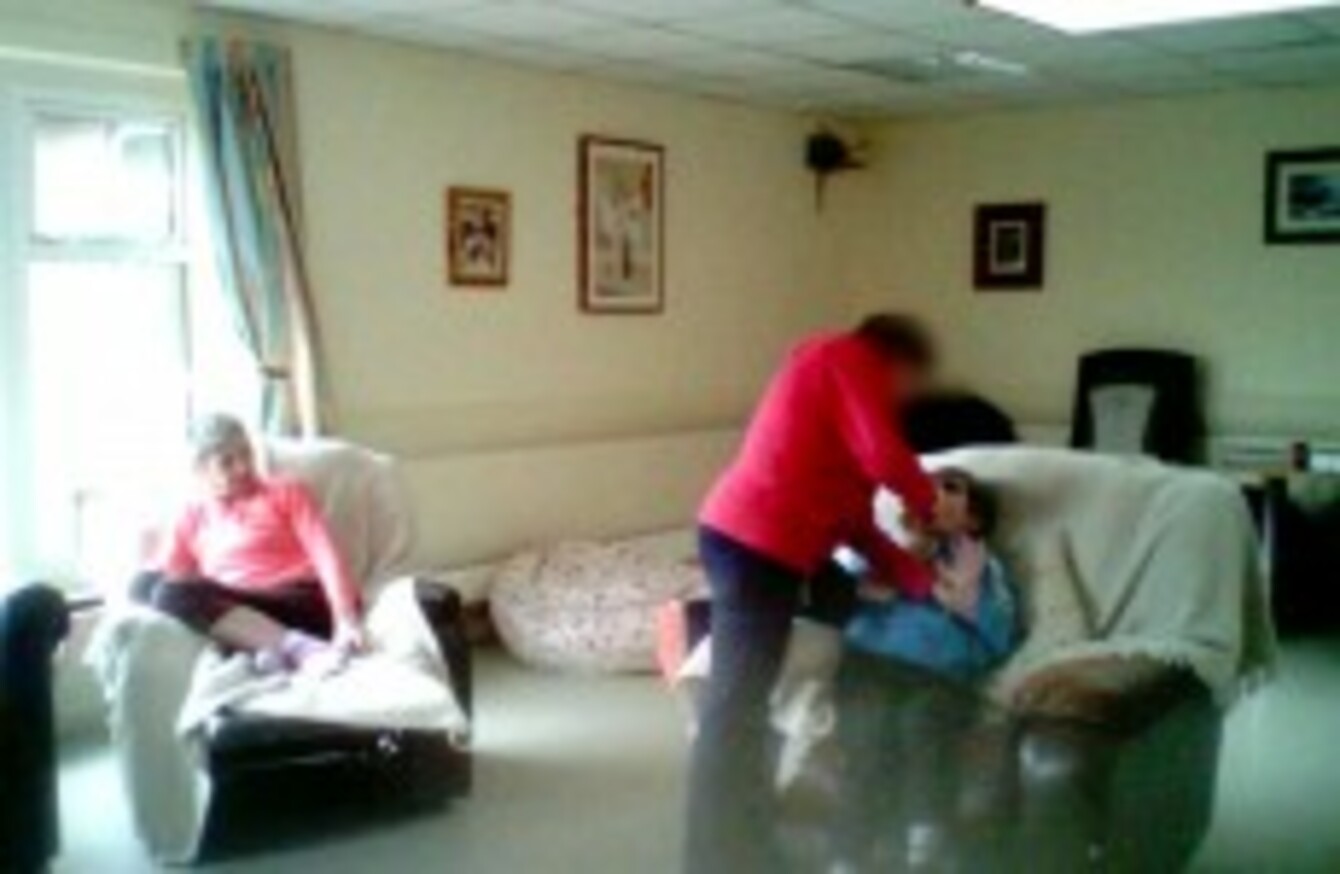 Image: Prime Time via RTE
Image: Prime Time via RTE
Updated 7.55pm
THE HSE HAS issued a tender for surveillance and security system solutions.
It follows a Prime Time investigation which highlighted abuse at Mayo care home Áras Attracta.
The tender states that the security is needed to 'to protect vulnerable clients':
The Health Service Executive has a requirement for the design and installation of information and communications technology / surveillance and security system solutions in facilities in order to enhance the protection of vulnerable clients, patients, service users and staff members.
The HSE announced a 'National Summit' in the wake of the shocking documentary -which took place on Tuesday.
Speaking on Today with Sean O'Rourke on RTÉ Radio 1, the director general of the HSE Tony O'Brien, said:
"We now need to do things that in the past we wouldn't have considered doing. In other words all of the steps that one would have expected to be taken have been taken.
We've placed the necessary notices to obtain the appropriate advice from specialists as to how we take this forward in terms of both undercover, open filming which is more straightforward, where it can be done in the open and with everybody knowing about it.
"But where we have specific reasons we need to know whether and in what circumstances we can engage in covert filming in order to protect the interests of people who are in fact the most vulnerable clients we have."
The Health Minister Leo Varadkar said "We cannot assume that what was broadcast by RTÉ's Investigation Unit last week is the worst in the country" – pointing out that the Swinford facility was well-staffed and had been the subject of inspections by HIQA.
First published 1.19pm