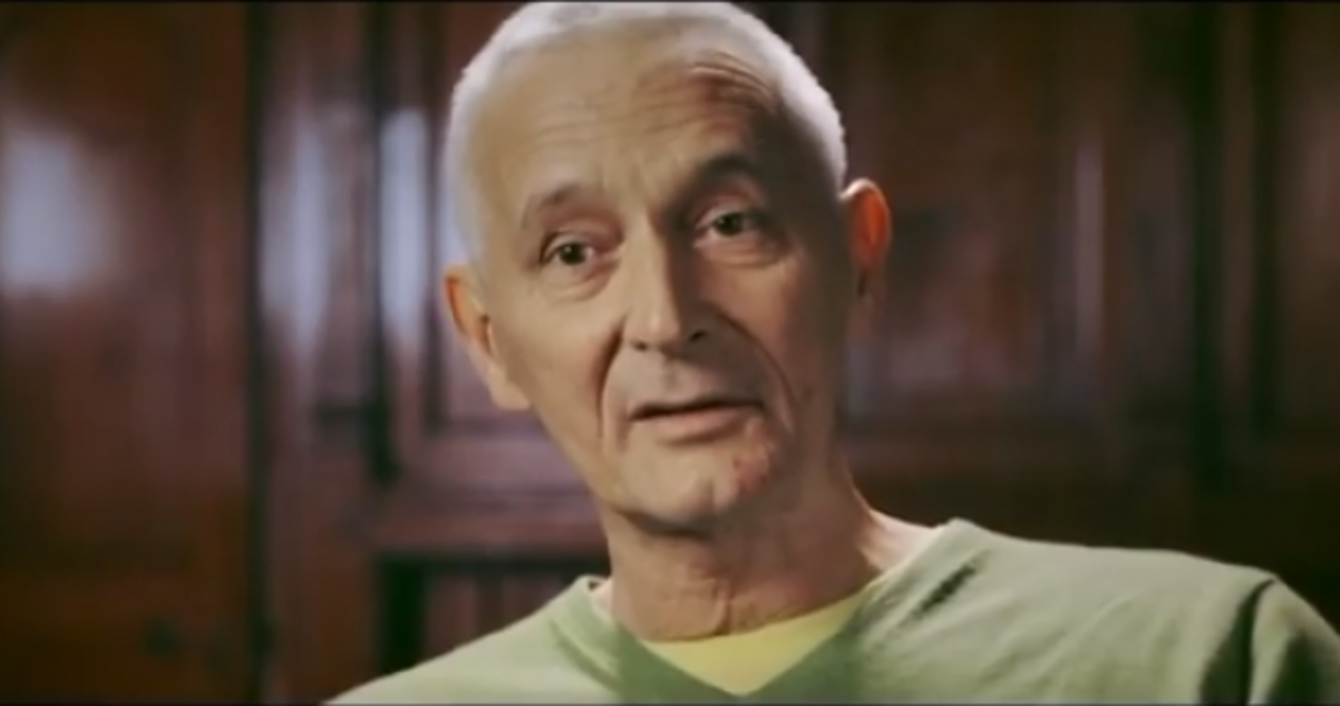 IN 2011, GERRY Collins was one of three people featured in the HSE's QUIT campaign, to encourage people to stop smoking.
At the time, the father of three had recovered from tobacco-related throat cancer, having smoked up to 60 cigarettes a day from a young age.
Collins and his family opened up about the impact of his smoking habits over the years and the shock they felt when he was diagnosed with cancer.

(HSE Ireland/YouTube)
Just two years later, Collins contacted the HSE to tell them he had been diagnosed with cancer again, this time in his lungs, and he was told he only had eight months to live.
This year, he and his family allowed the HSE, and a film crew, back into their lives for two weeks, to film a new ad campaign with the hope of inspiring smokers to quit or discourage people from starting in the first place.
Speaking to TheJournal.ie, Collins said there were  a number of reasons why he contact the HSE to get involved in the campaign again.
"For me, the positive energy around it, having done it the first time, was great," he said. "There was an ego thing with it then, having survived cancer and ther ewas a confidence going forward. Now I'm looking for anything that I can hang onto that would be positive for my wellbeing."
The second reason is for my children and my family. I think I underestimated the degree of difficulty for them but now they've gone through it, it was a king of binding thing and something they can look back on and say "we did this with Dad together and what a great thing to to". I think it helped them to focus and realise what was going on as well.
Collins said that it would be "a nice legacy to leave behind" if his ad were to actually stop someone from smoking and make a life change.
"I'm sorry I didn't do it earlier," he said. It was very difficult to know that I paid the primary role in my downfall."
It would be wonderful if someone thinking of smoking stopped and said "I'm not going to do that" or if someone how is already smoking and is diddling about actually makes the decision to stop – that'd be a good day.
The new ad campaign is being launched today, with the first advert to be used on TV, radio and online from 1 January:

(Video: HSE Ireland/YouTube)
Dr Fenton Howell, National Tobacco Control Advisor said evidence shows that testimonials like Gerry's have a track record of being hugely effective in smoking cessation campaigns.
"Gerry's unique and profoundly generous offer to create these adverts has given the HSE an opportunity to tell a powerful and impactful story and to help a lot of smokers make a quit attempt," he said.
Over one million people in Ireland smoke and it is the leading cause of death, heart disease and chronic illness in the country, accounting for some 5,200 deaths every year. Smoking related diseases cost the HSE €1 to €2 billion to care for annually.